Case scenario
Rebecca, 37, comes into the pharmacy asking for your advice. For the past 2 days she has been experiencing fever, fatigue, muscle aches and pains and sore throat. She has had a COVID-19 test and her result was negative.
She would like some advice on what she can do to treat her condition.
Learning objectives
After reading this article, pharmacists should be able to:
Describe the latest evidence for the symptomatic management of colds and flus
Discuss counselling points for patients when they present to the pharmacy with colds and flus
Discuss strategies pharmacists can use to optimise quality use of medicines in the management of colds and flus, including collaboration with other health professionals.
Competency standards (2016) addressed: 1.1, 1.3, 1.5, 2.3, 3.2, 3.5
Already read the CPD in the journal? Scroll to the bottom to SUBMIT ANSWERS.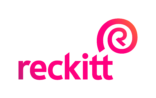 Introduction
Upper respiratory tract infections (URTIs) such as the common cold and influenza (the 'flu') are common reasons for patients seeking pharmacists' advice.1 The majority of URTIs are caused by viruses.2
THIS IS A CPD ARTICLE. YOU NEED TO BE A PSA MEMBER AND LOGGED IN TO READ MORE.