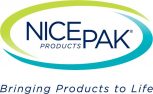 This article was supported through an
unrestricted grant from Nice Pak Products.
Osteoarthritis (OA) is a chronic musculoskeletal condition that affects the joints and periarticular structures. The changes of OA can affect the whole joint, including the cartilage, bone, synovial lining and synovial fluid.1
OA can affect any joint; however, the most commonly affected joints are those of the hands, the cervical spine, the lumbar spine, and the knees and hips. It can be monoarticular, oligoarticular (affecting a few joints) or polyarticular (affecting more than 5 joints).
Learning objectives
After reading this article, pharmacists should be able to:
Discuss the prevalence and impact of osteoarthritis on health outcomes

Describe the new Osteoarthritis Guideline from the Royal Australian College of General Practitioners

Recommend first-line treatment options for relieving and reducing osteoarthritis pain

Explain the role of the pharmacist in supporting and recommending safe and appropriate use of long-term treatment options.
Competencies (2016) addressed: 1.4, 1.5, 2.1, 2.3, 3.1, 3.2, 3.3, 3.5, 3.6, 5.3.
Case scenario
Bernadette is a 65-year-old overweight woman who enjoys mid-week tennis. She presents in the pharmacy with a request for something to help her knee pain. It is always worse after tennis. Bernadette also goes to the local gym for weekly active movers classes. She has tried paracetamol, rubs and fish oil but they do not help. Her other medicines are vitamin D 1000 IU daily and denosumab injections every 6 months for osteoporosis.
She occasionally uses over-the-counter (OTC) ranitidine for indigestion. She is otherwise healthy and has no known allergies.
Test your knowledge on this article's assessment questions here to earn up to 1.5 Group 2 CPD credits.