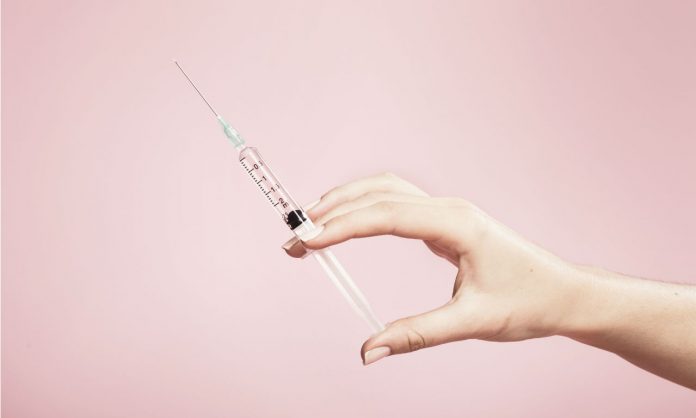 Pharmacists in NSW will soon be able to provide vaccinations against whooping cough and measles to patients 16 years and over, a change brought about after years of work from the Pharmaceutical Society of Australia (PSA). 
'I commend the NSW Government for making full use of pharmacists' expertise and training to better protect the community,' said PSA National President Dr Shane Jackson in a statement earlier this week.
Vaccination rates have been at the forefront of public debate for some time, but while children tend to be at the centre of the discussion, adult vaccination rates remain alarmingly low.
'Public attention typically focuses on improving vaccination rates in Australian infants and children under 12 years of age,' PSA NSW State Manager Simone Diamandis told Australian Pharmacist, 'however the largest unvaccinated group of people recommended to be immunised are adults. Of the 4.1 million unvaccinated Australians, 92% (3.8 million) are adults.'¹
She says that allowing pharmacists to administer vaccinations could significantly improve the situation.
'International and national research has shown that trained pharmacists can provide safe immunisations with positive health outcomes, so it was important to highlight the recognised training that is provided to support this,'² she said.
Ms Diamandis worked alongside the Pharmacy Guild of Australia and other PSA state representatives to counter the significant challenges posed by implementing the legislation, which will come into effect on January 1st, 2019. 
'It involved countless meetings – ensuring that state and even federal MPs from all parties understood the importance of expanding vaccination in NSW and the benefits to the community.  Meeting with NSW Health and discussing the benefits and risks and further refining policy was also critical as they are responsible for providing information to NSW pharmacists around the changes,' she said.
In addition to legislative hurdles, there was also opposition from within the medical community.
'The main challenge was the feared opposition by medical groups such as AMA and RACGP,' Ms Diamandis said. 'It is disappointing to read comments around "fragmented care" – particularly when this provides an opportunity for pharmacists to capture patients that may need follow-up and refer them on to their GPs.'
But working through these challenges will likely have long-term benefits for NSW communities.
'Expanding pharmacist-administered vaccination complements vaccination currently provided through general practice by providing the opportunity for eligible patients who do not have a GP, or do not see their GP regularly, to be vaccinated', said NSW PSA President, Professor Peter Carroll.
Ms Diamandis echoed this sentiment.
'We anticipate this will increase with time to include other vaccines such as additional travel vaccinations and potentially vaccination in groups that have declined over the years, for example, pneumococcal vaccinations in adults under 65 years old,' she said.
'Pharmacists will also most likely play a greater role in increasing public awareness around vaccination – encouraging the uptake of immunisation in the community. Most importantly, in times of emergency, for example a pandemic or outbreak, pharmacists will be a highly accessible workforce with appropriate levels of training that can be mobilised quickly to vaccinate, such as we saw in Tasmania with the recent changes to meningococcal vaccination.'
While expanding the vaccination capabilities of pharmacists is a positive development, Ms Diamandis said there is still work to be done.
'The next steps are around pharmacists also being able to access to the [National Immunisation Program]. That will be important in providing equitable access to patients,' she said.
References
Menzies, RI et al. Vaccine Myopia: adult vaccinations also needs attention. Medical Journal of Australia 2017; 206(6):238-239.

Rosado, Helena. Bates, Ian. An overview of current pharmacy impact on immunisation: a global report. FIP 2016.