Introduction
Osteoporosis is the most common metabolic bone disease worldwide and is characterised by low bone mass, changes in bone microarchitecture and deterioration of bone tissue.1
Learning objectives
After successful completion of this CPD activity, pharmacists should be able to:
Describe the pathophysiology of osteoporosis
Explain treatment options in the management of osteoporosis
Discuss the risk factors for osteoporosis
Discuss the role of the pharmacist in the management of osteoporosis.
Competency standards addressed (2016): 1.1, 1.2, 1.5, 2.4, 3.1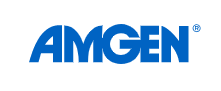 Already read the CPD in the journal? Scroll to the bottom to SUBMIT ANSWERS.
It was estimated that in 2012, 66% of Australians over 50 years of age had poor bone health either in the form of osteopenia or osteoporosis.2 This figure is estimated to in
THIS IS A CPD ARTICLE. YOU NEED TO BE A PSA MEMBER AND LOGGED IN TO READ MORE.