As new priority groups became eligible to receive the COVID-19 vaccine this week, pharmacists on the ground share their experience of the rollout so far.
Clinical pharmacist at the Institute for Urban Indigenous Health (IUIH) in Queensland, Matthew Hoy MPS, began administering the AstraZeneca vaccine to Aboriginal and Torres Strait Islander patients this week.
Mr Hoy, who works in a team of five pharmacists and an Aboriginal Pharmacy Support Worker, is one of the first pharmacists to administer the vaccine in a primary care setting.
'It's an honour and a privilege to serve this community,' he said. 
While the rollout began in the IUIH Network's COVID-19 GP Respiratory Assessment clinics (fever clinics), 19 primary healthcare clinics in the IUIH Network will also deliver COVID-19 vaccinations from next week. 
'Our aim is to make the COVID-19 vaccine available to all eligible Aboriginal and Torres Strait Islander people in South East Queensland, with an emphasis on the most vulnerable first,' Mr Hoy told Australian Pharmacist.
Overall, he said the reception of the COVID-19 vaccine in the community had been very positive.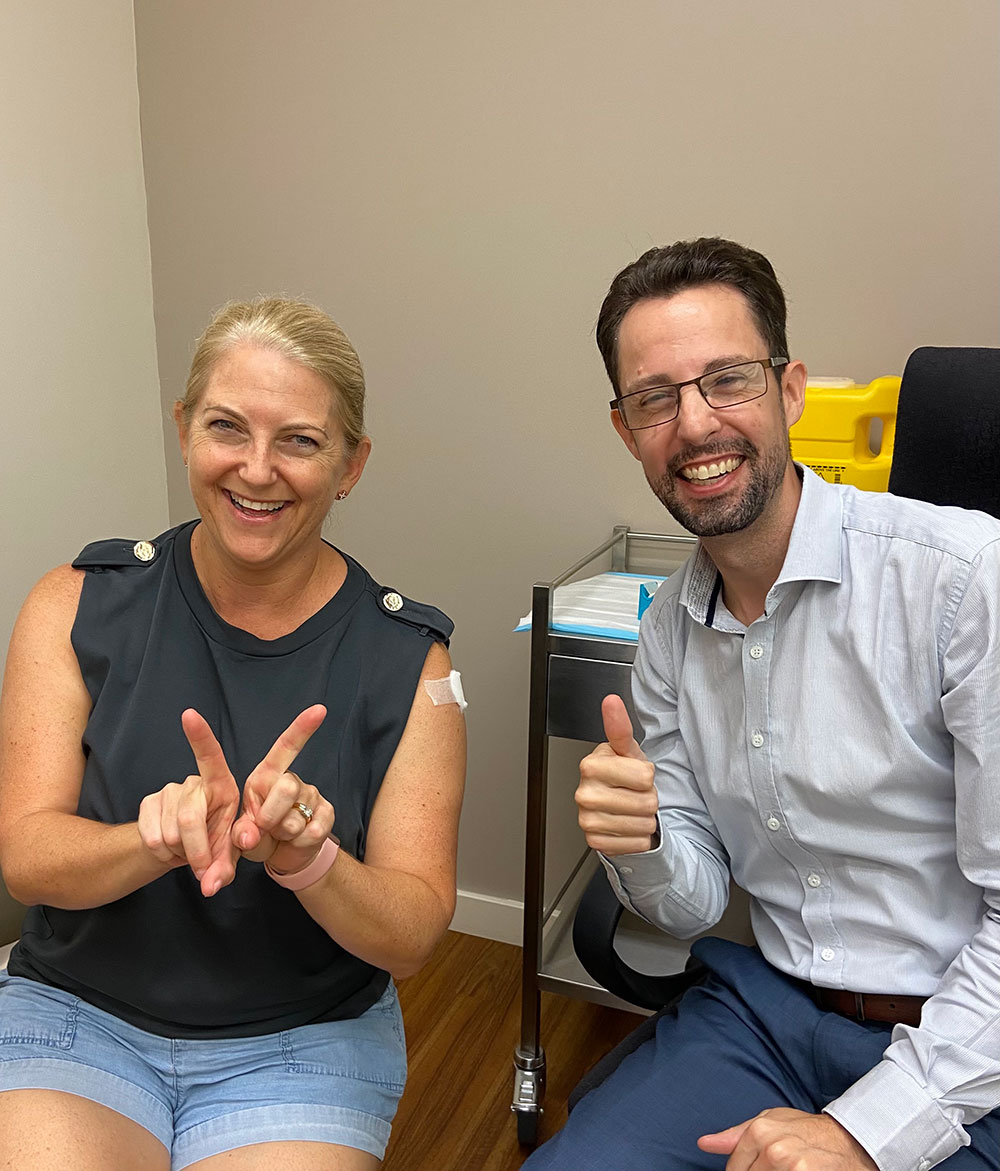 'We know many of our clients and community members – particularly elders – have been worried about COVID-19, so they have welcomed the arrival of the vaccine,' he said.
PSA National President Associate Professor Chris Freeman, who is a general practice pharmacist, also began vaccinating patients this week.
'While pharmacists have been involved in supporting the community throughout the pandemic, for me, giving the COVID-19 vaccine evoked a feeling that I was doing something very tangible to help extract Australia from the pandemic,' A/Prof Freeman told AP.
'It has been a really positive experience so far.'
Community pharmacy EOI announcement delayed
While pharmacists including Mr Hoy and A/Prof Freeman are already vaccinating patients, community pharmacies are still waiting to hear about the outcome of their expression of interest (EOI) to deliver the vaccine.
It was expected that the Department of Health would advise pharmacies on the outcome in late March, but notification is now likely to occur shortly before the Phase 2a rollout is due to commence in mid-May.
The PSA said it understands the Department requires further information from some pharmacies in accordance with the Australian Technical Advisory Group on Immunisation Site Requirements for COVID-19 Vaccination in Community Pharmacies.
'We understand community pharmacists are frustrated they don't know yet whether they have been successful in the EOI,' A/Prof Freeman said.
'All pharmacists are keen to play their part in supporting their patients and the community, and help Australia progressively come out the other side of the pandemic.' 
A significant number of pharmacies that submitted an EOI should be approved to roll out the vaccine, so pharmacists are advised to check for any updates in the coming weeks.
'PSA is engaging with the health minister and Department of Health to ensure community pharmacies are given as much information about the EOI as possible,' A/Prof Freeman said.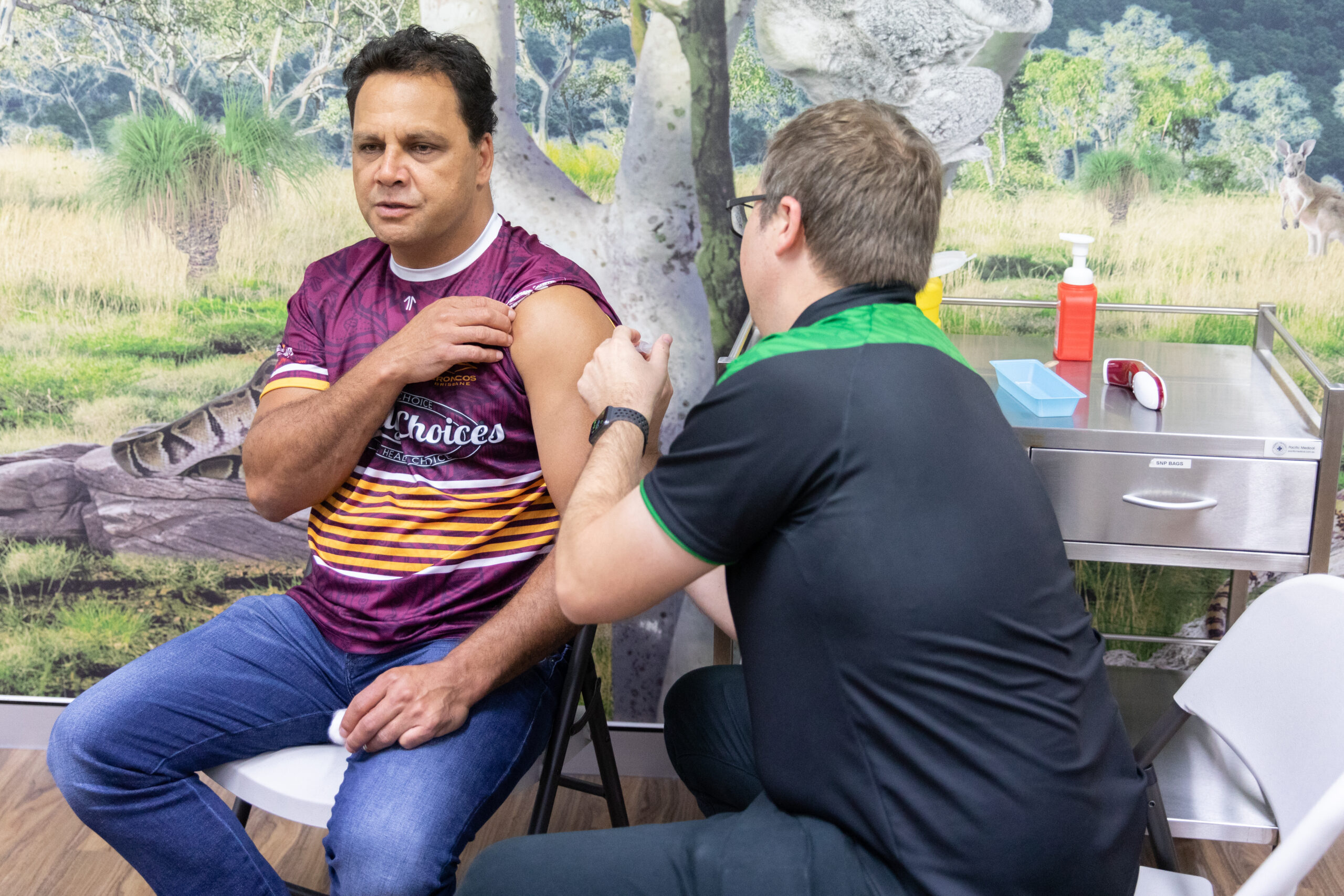 The rollout in practice
Mr Hoy said the vaccine rollout process at IUIH had run smoothly so far, however there had been much to learn in the last 48 hours.
'I've had to get my head around the software and barcode scanning,' he said.
'We weren't sure how it would work in terms of scanning the serial numbers on the vials until the vaccine arrived, but we got that up and running quite quickly.'
While the fever clinics still offer COVID-19 testing and respiratory symptoms assessment, IUIH have created separate blocks of time during the day for testing and vaccination to prevent any overlap. 
'We have strict guidelines to ensure vaccination is provided in a safe and comfortable environment for clients,' Mr Hoy said.
Most patients ring the clinics to make appointments to receive the vaccine, but Mr Hoy said there had been several walk-ins, which the clinics are well-geared to cater for. 
'We've made sure we have enough staff rostered on to manage both the bookings and walk-ins to minimise wait times,' he said.
A/Prof Freeman said the work his practice did to set up in advance was incredibly valuable.
'This included testing it with a "dry run" in the days before, which was extremely valuable to refine the processes and systems we had developed. I encourage other vaccine providers to do the same,' he said.
'For the first few days, we scheduled longer appointments to help us bed down our systems and become efficient. This has been really worthwhile.'
Documenting protocols
When COVID-19 hit, IUIH developed and published a pandemic plan and toolkit that aligned with all the government and public health recommendations and was suitable for the organisation and its context.
In preparation for the vaccine rollout, the guide was updated to address all stages of the process, including the staff vaccination policy; key roles and responsibilities; communicating about vaccines to clients and the community; vaccine stock control and supply; handling and storage; ordering, receipt and acceptance of vaccine orders; monitoring of vaccine storage facilities and cold chain maintenance; cold chain requirements for the AstraZeneca vaccine and monitoring and reporting on stock levels.
'There is also a lot of detail about making bookings, the process to follow when a patient arrives at the clinic, how to deal with reactions and side effects, following up on the vaccination and integrating influenza vaccines,' Mr Hoy said.
All staff have familiarised themselves with the document, and Mr Hoy said it was also a helpful resource to have on hand should any uncertainty arise throughout the rollout process.
When it comes to maintaining safety with the added complexity of multidose vials, Mr Hoy recommends consulting widely and coming up with a procedure specific to your workplace. 
'We consulted public hospitals and other stakeholders to discuss their process before developing a procedure that fits in with our workflow,' he said.
'There is not one set way to do it. While it's necessary to follow the guidelines set by the government and the AstraZeneca training module, the procedure should be best suited to your practice or clinic.'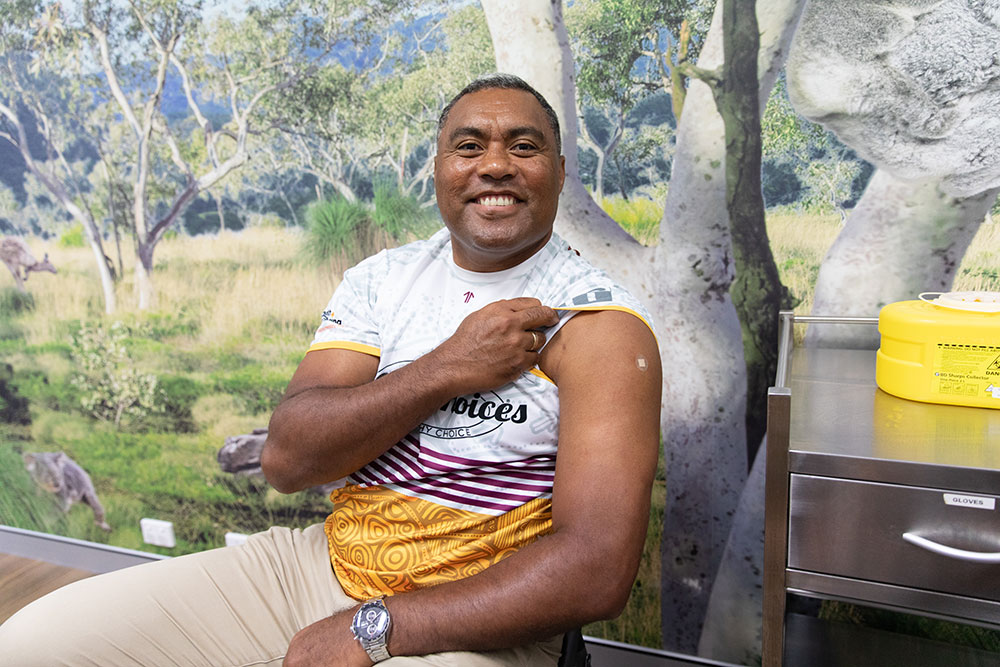 Onshore AstraZeneca production update
Meanwhile, the Therapeutic Goods Administration (TGA) approved local manufacture of the AstraZeneca vaccine last week (21 March), which it described as a 'critical and very exciting milestone in Australia's response to the COVID-19 pandemic'.
This approval ensures that the locally-manufactured vaccine is on par with the overseas-produced variety in terms of composition, performance and quality, and is contaminant-free.
'The first batches were approved last night and the trucks are rolling around Australia,' Minister for Health and Aged Care Greg Hunt said in a statement on Wednesday.
A total of a total of 832,200 doses were shipped today, with distributions expected to ramp up to 500,000 doses weekly.
'This provides the security of supply for the Australian general population rollout, which is fundamental,' Mr Hunt said.
'With locally produced AstraZeneca vaccines now rolling out of CSL's Melbourne facility, we should see an acceleration of the rollout of the vaccine strategy across the nation and hopefully community pharmacies coming online as a major vaccination provider soon in mid-May,' A/Prof Freeman added.
The PSA will be running out state-by-state Phase 2 COVID-19 Rollout workshops in the coming weeks,
commencing on 20 April in Sydney. This course will help pharmacists 

learn how to put the mandatory
online training, state regulation and service requirements of the Phase 2 of the COVID-19 vaccine 
rollout into practice. 

To register, click 

here

.