Case scenario
Lachlan, 28, is looking for help with a burning feeling in his chest and a bitter taste in his throat. The burning sensation tends to occur after meals and at night. Further questioning reveals no complaints of dysphagia or painful swallowing, hoarseness, cough or other throat symptoms. Lachlan is not taking any regular medications.
Learning objectives
After successful completion of this CPD activity, pharmacists should be able to:
Describe the presenting symptoms of reflux
Identify the main causes of reflux symptoms

Explain how pharmacists can translate knowledge into practice when managing patients presenting with symptoms of reflux.
Competency standards addressed (2016): 1.1, 1.3, 1.5, 2.3, 3.2, 3.5
Already read the CPD in the journal? Scroll to the bottom to SUBMIT ANSWERS.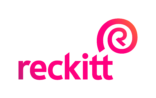 Introduction
Reflux is a normal part of healthy digestion, but can sometimes cause symptoms like heartburn and regurgitation.1–3 In recent years, the global prevalence of reflux symptoms has increased,2 with 15–20% of Australians experiencing reflux symptoms at least once per week.1 Reflux can range fr
THIS IS A CPD ARTICLE. YOU NEED TO BE A PSA MEMBER AND LOGGED IN TO READ MORE.