Case scenario 1
Louisa, 27, a public relations executive visits the pharmacy and requests something for a sore throat; her job requires her to be able to talk to her team and clients frequently during the day. Louisa has had a sore, scratchy and painful throat for 2 days which is now affecting her ability to swallow and is causing discomfort when she speaks. Louisa is otherwise healthy and has no allergies. She occasionally takes antihistamines and has made an appointment with her GP to get antibiotics. In the meantime, she has asked you for advice on products that would provide symptomatic relief.
Learning objectives
After successful completion of this CPD activity, pharmacists should be able to:
Recognise the issues resulting from antimicrobial resistance
Discuss current recommendations for the management of upper respiratory tract infections.
Summarise the symptomatic management of upper respiratory tract infections and the role of the pharmacist in both non-prescription and non-pharmacological treatment options.
Assess customers' symptoms and circumstances that may require referral.
Competency standards addressed (2016): 1.1, 1.4, 1.5, 2.2, 2.4, 3.2, 3.5, 3.6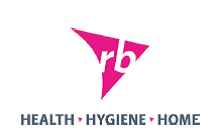 THIS IS A CPD ARTICLE. YOU NEED TO BE A PSA MEMBER AND LOGGED IN TO READ MORE.