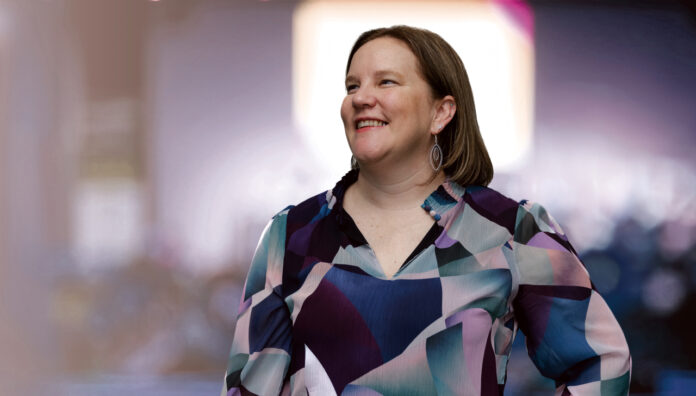 A chance to work on site in aged care helped ECP of the Year Dee-Anne Hull MPS uncover a new level of passion for the profession.
A week before Dee-Anne Hull's grandfather passed away, a locum GP ceased one of his medicines. While something about it 'didn't sit right' with Ms Hull, who was working as a dispense technician, she says she didn't know enough about medicines to determine why.
Her grandfather 'wasn't too fazed about it and wanted to wait and speak to his GP the following week, but unfortunately he passed away before that could happen', she says. 'My grandfather and my [prior experience in pharmacy] were the driving forces behind me returning to school and becoming a pharmacist.'
The PSA's 2023 Early Career Pharmacist of the Year got her first taste of pharmacy during a work experience placement in high school, before leaving to work as a pharmacy assistant aged 15. She continued working in pharmacies in rural and regional South Australia while growing her family, before the experience with her grandfather inspired her to study pharmacy. She has since gained accreditation and completed a diploma of leadership and management.
'It has been a journey, but I'm lucky to have an amazingly supportive family who have backed me every step of the way,' she says. 'I want to be a role model for my girls, showing that age is no barrier to what you can achieve and that you don't always have to know what direction in life you are headed.'
A new focus
A self-described people person, Ms Hull always believed community pharmacy was where she could make the biggest difference.
But she discovered a new passion in 2021 while covering a maternity leave position for the Pharmacists in Aged Care Project, facilitated by PSA and the Country SA Primary Health Network. 
As part of this role, she produced a report that is used by the aged care facility and others to show the impact pharmacists can have in aged care. She is now the Quality and Clinical Specialist for Southern Cross Care, a non-traditional pharmacist role within a multidisciplinary leadership team. And she has launched an online group for aged care pharmacists where members can share research and support each other.
'Little did I know how much my passion for this area would grow,' she says. 'Being an aged care pharmacist is so rewarding. I can see the direct impact of my interventions and advocate for a population of Australians who often don't have someone in their corner.'
Ms Hull, who runs an all-women cricket club with her husband in her spare time, says the best part about pharmacy so far has been meeting colleagues and mentors across the country, as well as the opportunity to make a difference.
'I relish the fact that my job can have such a positive impact on those around me, including sometimes saving lives, which is pretty special.
'I've learnt to put the patient at the forefront of every interaction and to see each person as the individual they are to tailor the best possible outcome for them. Sometimes this can take a little longer to achieve, but at the end of the day it leads to the most meaningful interactions.'
Q&A 
1. What advice do you have for your younger self 
I would tell my younger self to dream big and go for it! You've got nothing to lose and so much to gain. 
2. How do you balance the energy needed to support yourself as well as others? 
An amazing support network of family and friends. It's important to surround yourself with those people that inspire you to be a better version of yourself. But a good work/life balance is key, too. Take time out to enjoy the things you love with the people who matter the most.