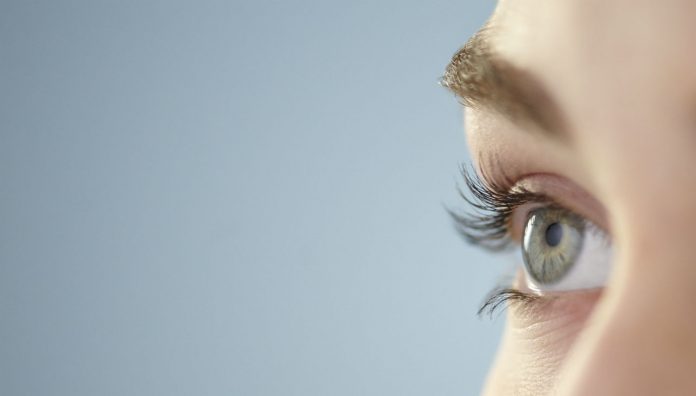 More than 1000 people have completed an online assessment in Australian pharmacies to determine their potential risk of developing glaucoma, and there's a call for more pharmacies to get on board.
The Glaucoma Risk Calculator allows users to assess their risk of developing glaucoma based on age, gender, ethnicity, family history of glaucoma and other health issues such as diabetes and myopia.
Glaucoma is the name given to a group of eye diseases where vision is lost due to optic nerve damage. Approximately 300,000 Australians have glaucoma.
'Sadly, 50% of Australians with glaucoma remain undiagnosed because they have not had a simple eye exam,' said Annie Gibbins, CEO of Glaucoma Australia.
'Considering every person visits a pharmacy 18 times per year in metropolitan, rural and remote locations,1 it's vital that Glaucoma Australia works with community pharmacies to target those individuals at risk of developing this blinding eye disease.'
Of the 1071 people who have already completed the assessment, more than one in 10 (11.8%) were identified as having the greatest risk of developing glaucoma, and were prompted to visit an eye health professional if they hadn't already seen one recently.
A further 7.7% of people were identified as having the second greatest risk of developing glaucoma.
How it works
The glaucoma risk assessment consists of five questions and takes less than one minute to complete.
Based on the answers provided, users are given a colour coded risk score: least risk (blue), average risk (green), second greatest risk (orange) and greatest risk (red).
Depending on a patient's score Glaucoma Australia recommends they see an eye health professional every two years, every year, every six months, or as soon as possible.
'We're asking pharmacists to help us identify those people at risk by setting up an iPad or tablet in store, so customers can complete the Glaucoma Risk Calculator while they wait for their prescriptions to be filled,' added Mrs Gibbins.
The benefits
Simon Carroll, who sits on the Pharmacy Committee at Glaucoma Australia and is a Director of S&JC Consulting, said pharmacies offering this risk assessment can have a profound influence on the eye health and long-term wellbeing of their patients.
'This service can provide professional satisfaction as well as a grateful and loyal patient,' he said.
Mr Carroll advised that glaucoma is frequently symptom free and importantly vision loss is currently irreversible.
However, the earlier the diagnosis and commencement of treatment the greater the patient benefit, because disease progression can be slowed.
'Therefore the patient benefits by being able to slow the disease and thereby slow their loss of vision,' Mr Carroll said.
Get started
Pharmacists wanting to implement this risk assessment service need to familiarise themselves and their team with the Glaucoma Risk Calculator tool.
Mr Carroll said pharmacists also need to identify which target audiences they should offer the service to.
Pharmacies need a private, sit-down space with an internet-connected computer in which to offer the service. Pharmacists need to decide how they are going to obtain patient consent and record the service.
It's important that pharmacists train staff on the reasons for offering the service, who to offer the service, and how and when to offer it.
Mr Carroll recommended pharmacists set service goals or objectives with their team which they later evaluate with respect to the results and outcomes achieved.
'For example, a goal could be: "We will offer the risk assessment to all patients with diabetes who are over 50 years of age and are not on glaucoma medication, for the next four weeks",' he said.
The Glaucoma Risk Calculator is available online and is mobile and tablet friendly.
PSA has an online CPD module available for members on Glaucoma and the pharmacist.
References
ABS Demographic Statistics, PBS Date of Supply