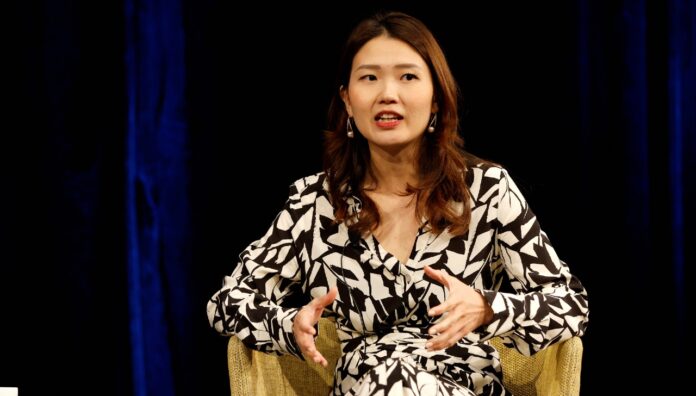 PSA's National President Dr Fei Sim FPS sat down with Australian Pharmacist to discuss the enormous changes that could come out of the scope of practice review.
The pharmacy profession is on the precipice of great change, as the first stage of the Unleashing the potential of our workforce – scope of practice review kicked off this month.
By focusing on ways to reduce the demand on our health system, the review will look at ways that pharmacists can serve the needs of Australians into the future, said Dr Sim.
'That's why PSA has to be involved in this review process,' she said. 'Because if we don't have strong pharmacy representation, someone else will do it on our behalf.'
How is PSA involved in the review?
As the only organisation representing pharmacists in all practice settings, PSA continues to advocate for a future where pharmacists can practise to full and top of scope.
With the review presenting the opportunity of a lifetime to broaden pharmacists' scope of practice, PSA will be deeply engaged throughout the process including:
responding to any formal call for submissions by the Chair of the review

participating in meetings with the Chair 

serving on the review's Expert Advisory Committee

conducting parallel meetings with other stakeholder groups involved in the review process.
In conversations with the review Chair, PSA described community pharmacies as 'underfunded urgent care clinics' – providing advice for common ailments as pressure mounts on the primary care system, with red tape preventing effective utilisation of this healthcare hub. 
'We feel strongly that pharmacists should be playing a bigger role to address the ageing population, increased use of medicines and the GP access crisis, and it's up to us to put pharmacists in the centre of the discussion,' said Dr Sim.
What barriers prevent pharmacists practising to top of scope?
Even if it's agreed upon as a concept that pharmacists should be empowered to practise to full and top of scope – funding, system and regulatory barriers must be addressed to facilitate this process.
Ensuring healthcare services are sustainable through funding is crucial to providing equity of access for patients – which is particularly pertinent for priority populations.
'If a First Nations person visits a GP for an uncomplicated Urinary Tract Infection (UTI), they will face no out-of-pocket costs for the consultation, covered under the Medicare Benefits Schedule (MBS), or the medication, which they can access under the Pharmaceutical Benefits Scheme (PBS),' said Dr Sim.
'But if this First Nations person sees a pharmacist, who doesn't have MBS or PBS access, they will face costs for both, unless the state government funds the consultation fee under a particular pilot.' 
Unnecessary system barriers are also preventing full integration of pharmacists within the primary healthcare system, affecting communication, referrals and ultimately, clinical decisions.
'For example, while My Health Record (MHR) allows most health professionals to contribute to  information to help clinical decision-making, pharmacists don't have the authority to upload reviews to MHR – even with the patient's consent,' she said.
'That means, if I've conducted a medication review or clinical intervention for a patient, I can't input that data into MHR.'
What's the future of community pharmacy?
Through the scope of practice review, PSA is asking for an expanded and funded role for community pharmacists to provide common ailments management, triage, referrals, and prescribing.
These services should extend to both acute and stable chronic health conditions, from managing soft-tissue injuries, UTI's and respiratory diseases through to diabetes monitoring, support for smoking cessation, and continuation of hormonal contraception. 
'This approach would strengthen our primary healthcare capacity overall – from increasing available GP appointments to providing timely access to care for patients,' said Dr Sim. 
Allowing the full potential of community pharmacists to be realised through the provision of funded common ailments services would mean the existing network of 6,000 community pharmacies across metropolitan, rural and remote areas could operate as urgent care clinics. 
'That way, patients with an urgent need can first present to a pharmacy. If it's within the scope of practice for pharmacists to manage, they can provide timely care. If not, they can facilitate an urgent referral,' she said. 
'That service should also include prescription modification and optimisation – from dose adjustments or substitution of therapy in the case of medicine shortages.'
What about other practice settings?
The PSA's vision of the future is for pharmacists to be fully recognised as custodians of quality of medicines (QUM) and medicine safety. 
'We should see pharmacists wherever medicines are used – from hospitals, residential aged care facilities (RACFs), GP practices and Aboriginal community controlled health services (ACCHOs),' said Dr Sim.
For example in an aged care setting, pharmacists should be empowered to improve and optimise the use of the medicines to ensure they are safe and appropriate at a direct patient level.
'On top of that, pharmacists should also be enabled to set up a clinical governance framework within the RACF, putting in place protocols, systems, and guidelines for how medicines should be used, stored, and prescribed,' said Dr Sim.
It's often credentialed pharmacists who work 'very effectively' within multidisciplinary teams without access to appropriate funding mechanisms.
'The only health professional participating in multidisciplinary case conferences who cannot access Medicare [claiming] is pharmacists,' she said.
'Pharmacists in hospitals should also be empowered to practise to their top of scope through collaborative prescribing and partnered charting.'
When can pharmacists expect to see change?
There's a 'strong appetite' to reform and strengthen the healthcare system at the moment, through reviews such as the Australia's Primary Health Care 10 Year Plan 2022–2032, and the Strengthening Medicare Taskforce Report.
Collaboration is required with Commonwealth, state, and territory governments to determine how, why and in what manner pharmacists can address the nations healthcare needs, while removing unnecessary barriers to pharmacists practising to full and top of scope.
'We've been advocating for federal leadership to achieve national harmonisation of the scope to achieve equal access for patients,' Dr Sim said.
There are four formal consultation phases before the final report is due in the second half of 2024.
'However, pharmacists should expect to see some early wins in the first half of next year,' she added.