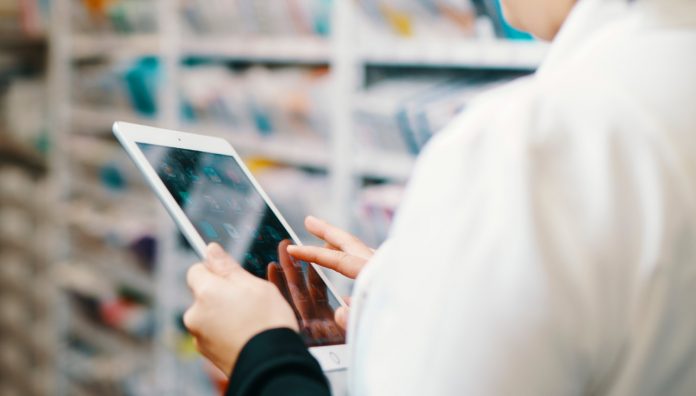 Coronavirus (COVID-19) information for pharmacists 


For the latest information, updates and advice related 

to the novel coronavirus outbreak, click here.
The federal government is fast-tracking the rollout of electronic prescribing across the country to help stop the spread of COVID-19.
As part of a $2.4 billion plan unveiled today, it will provide $25 million to fund home medicines services. This will allow people in home isolation and those in vulnerable groups (such as the elderly, people with chronic conditions and Indigenous communities) to have their PBS prescriptions filled online or remotely, and have the medicines delivered to their homes. 
All pharmacies with e-prescribing will be eligible to participate in the home medicines services and patients will be able to choose their preferred community pharmacy. The government will also provide $5 million to increase e-prescribing across the country.
PSA National President Associate Professor Chris Freeman said the effectiveness of the initiative will depend on the successful rollout of electronic prescriptions.
'PSA has been working with the government to build capability for electronic prescriptions for many years,' he said.
'Fast-tracking of e-prescriptions is appropriate to ensure people in isolation are able to receive their essential and regular medicines to maintain their health.'
Australia currently has 112 confirmed cases of COVID-19 and three people aged 78, 82 and 95 have died. 
Minister for Health Greg Hunt said the funding aimed to boost the capacity of the health system to effectively assess, diagnose and treat people with COVID-19 while minimising its spread.
'We are ensuring people can access essential care in a way that reduces their potential exposure to infection,' he said.
An additional $100 million has been earmarked for a new Medicare service allowing people in home isolation to receive health consultations via phone or video call.
The telehealth service, which will be bulk-billed and available from Friday, will be provided by doctors (including GPs and specialists), nurses and mental health allied health workers. 
It will also be available through Medicare for people aged over 70, those with chronic diseases, Aboriginal and Torres Strait Islander people over 50, people who are immunocompromised, pregnant people, and new parents. 
'These people are at greater risk from the virus and treatment at home will minimise their risk of exposure,' a statement from the government said.
'This will be available to these groups for non-coronavirus consultations as a general health measure.''
Respiratory clinics
As part of the COVID-19 containment plan, up to 100 respiratory clinics will be set up to isolate and test people concerned they may have the virus.  
Minister Hunt said the government is working with Primary Health Networks across the country to identify priority areas for the clinics, which could see about 1.3 million people over the next six months. The aim is to have all clinics established by the end of May. 
Australia's Chief Medical Officer Professor Brendan Murphy and Deputy Chief Medical Officer Professor Paul Kelly are looking at ways to ensure there are enough health care workers as an increasing number of cases puts more pressure on the system.
'We are looking at medical staff [who] have been part-time, or have been out of the workforce for a time, to either upgrade their hours or to consider requalifying,' Mr Hunt told the ABC. 
The government will also establish a dedicated Medicare-funded and bulk-billed pathology test for COVID-19. Patients will receive both the coronavirus and flu test.
Victoria has already established seven fever clinics, and the state government has created a State Control Centre to oversee and coordinate its COVID-19 response, it announced this morning.
Meanwhile, South Australia (SA) opened Australia's first drive-through testing clinic today. It will test people who have been assessed and received a pathology request form from a GP.
SA Minister for Health and Wellbeing Stephen Wade said SA Pathology nurses will  take a specimen with the patient still in their vehicle, minimising the risk of person-to-person transmission.
'As part of our planning and protection phase, our public health experts have looked at a range of innovative ways to respond to the outbreak in order to try to limit the spread of the disease,' he said.
Professor Raina MacIntyre, head of the biosecurity program at the University of New South Wales' Kirby Institute, said Australia should persist with 'all feasible measures' to contain COVID-19 for as long as possible.
'With an ageing population and a more severe illness in older people, Australia may see a proportionately greater morbidity and mortality impact than China,' she wrote in a paper published yesterday in Public Health Research and Practice.
'The public health goal is to prevent the epidemic becoming sustained in Australia, or if that is not possible, to delay it and reduce the total number of cases using all available interventions.
'Delay provides time for preparedness, expansion of quarantine and isolation capacity, and shortens the time to availability of a vaccine.'
Ensuring adequate supplies
There is $1.1 billion allocated to ensure health care staff and patients have adequate supplies of face masks and other personal protective equipment, such as surgical gowns, goggles and hand sanitiser.
This funding will also be used to purchase antibiotics and antivirals for the National Medical Stockpile, so patients who experience secondary infection as a result of COVID-19 can be treated quickly.
The federal government has already secured an additional 54 million face masks to help protect medical professionals, Minister Hunt announced on Monday.

He said a combination of surgical masks, P2 and N95 respirators had been secured for the National Medical Stockpile, which will be available for medical and aged care professionals.
'We will continue to work to secure additional masks to ensure the National Medical Stockpile remains well stocked, and Australia has enough personal protective equipment to support our medical professionals as the COVID-19 outbreak unfolds,' he said.
'This includes boosting domestic manufacturing capability and capacity.'
The Department of Health maintains face masks are unnecessary for the general population. 
'Surgical masks in the community are only helpful in preventing people who have coronavirus disease from spreading it to others,' the advice states.
'If you are well, you do not need to wear a surgical mask as there is little evidence supporting the widespread use of surgical masks in healthy people to prevent transmission in public.'