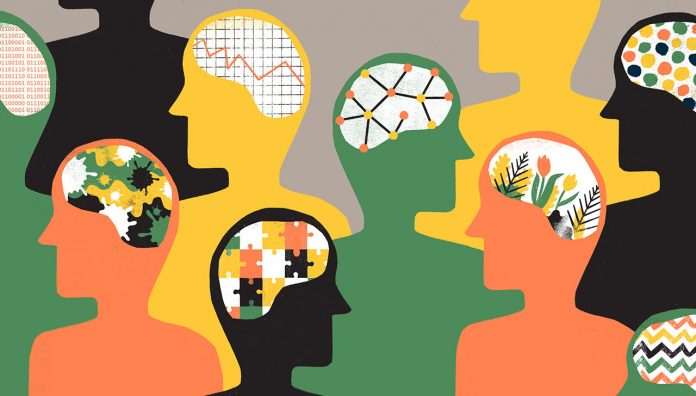 Mental illness has been treated as an 'add-on to the physical health system', the Productivity Commission has found, with up to 1 million Australians lacking the treatment and support services they need.
Half of Australians will be affected by mental ill-health during their lifetime and one in five will experience mental ill-health in any year, according to the commission's draft report on mental health, released last week.
Treatment and services are not meeting community expectations, said Productivity Commissioner Stephen King, with younger people in particular in need of better support.
But PSA argues that a glaring omission in the report is the need for improved medicine safety practices and strategies for people with mental ill-health and across mental health services. This is particularly so, given that medicine safety and the quality use of medicines is now a new National Health Priority Area.
'We need to ensure we are using medicine as effectively as possible in the treatment of mental ill-health,' PSA National President Associate Professor Chris Freeman said this week.
'For this reason, PSA does not think it is possible to look at mental health care without considering the safe and quality use of medicines. 
'When a medicine is required, it is important that people with mental ill-health are prescribed the medicine most appropriate for them and their response and reaction to medicines is appropriately monitored and reviewed,' he said.
According to the Productivity Commission's report, mental illness and suicide costs the Australian economy up to $181 billion per year, with the bulk of this ($130 billion) attributed to the diminished health and wellbeing of Australians living with mental illness. The remaining cost comes from expenditure on health services, lost productivity, and the value of informal care provided by family and friends. 
'Mental ill-health has huge impacts on people, communities and our economy but mental health is treated as an add-on to the physical health system. This has to change,' Mr King said.
'Too many people still avoid treatment because of stigma, and too many people fall through the gaps in the system because the services they need are not available or suitable.'
The commission set out five areas for reform:
prevention and early intervention for mental illness and suicide attempts

closing critical gaps in healthcare services 

investment in services beyond health 

assistance for people with mental illness to get into work and enable early treatment of work-related mental illness

care coordination, governance and funding arrangements.
In swift response, federal, state and territory health ministers meeting in Perth last Friday agreed unanimously to 'work in partnership' to remove barriers to care and help deliver an integrated mental health system to address the nationally critical issue.
Federal Health Minister Greg Hunt said mental health was a priority for the Federal Government and its Long Term Health Plan.
'This historic breakthrough sets a new direction that will help deliver a seamless, integrated mental health system; a once in a generation reform that puts the patient at the centre of care,' Mr Hunt said.
Mental ill-health needs medicines focus
Mr Hunt announced last week that the Government would invest $7 million into researching the use of pharmacogenomics to improve mental health treatment outcomes and help reduce suicide.
Improving or developing new pharmacogenomic tests that change how medications are prescribed for patients with mental health challenges is one aim of the research.
'Although psychological strategies are the first-line of treatment, antidepressants and other drugs form an important part of the care provided,' Mr Hunt said.
'But only about half of patients have a positive response from their first medication prescription, and the response diminishes with subsequent alternatives.'
A/Prof Freeman said it was important to recognise medicines have a role in mental health care and must be used safely and effectively.
'To really make strides towards reducing this burden and making a difference in the lives of more than 10 million Australian adults who will experience mental ill-health at some point in their lives, we must examine all aspects of their health care including treatment – and the most appropriate treatment at some point may include medicines.' 
The PSA will make a written submission calling on the Productivity Commission to include recommendations on improving the use of medicines in the treatment of mental ill-health in its final report.