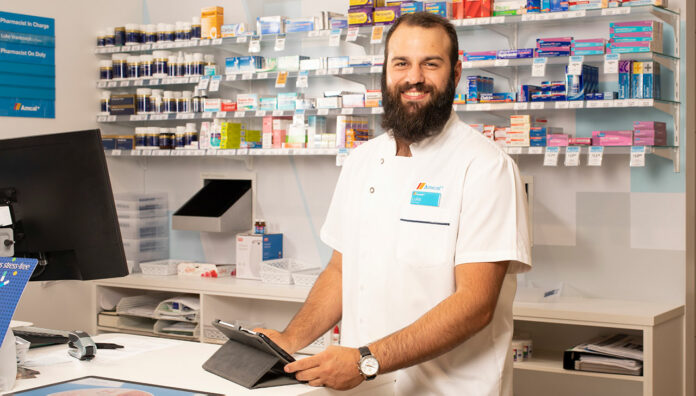 Now is the time to show your working self on social media.
It's the holiday period and perhaps time to think about career moves. Are there some opportunities in your current role you could explore? What about developing your skills or building your professional networks? Social media can be the place to help drive your career.
As someone who 'wears many hats', the owner of TerryWhite Chemmart Arana Hills, in Queensland, Karen Brown MPS is passionate about the power of social media in building a brand. Having an authoritative presence online means you can position yourself as a leader, someone who has a voice on issues and is a known quantity that others may want to hire or to lead within pharmacy organisations.
'[Social media] provides a perfect channel to showcase your passion, inspire others, learn from others and create new opportunities,' she says.
'I think pharmacists need to consider their "personal brand" as health professionals as opposed to falling under their specific pharmacy.'
Your presentation online can lead to unexpected connections and opportunities, as Anna Barwick MPS attests.
'Social media has enabled me to position myself as a "thought leader",' says Ms Barwick, University of New England pharmacy lecturer and founder of PharmOnline, who tweets using the handle @IndispensablePh.
She uses different platforms for different purposes, with LinkedIn an 'ever-evolving CV', while Twitter is a way to engage with current events and share research. Facebook is for engaging with colleagues and TikTok is a fun platform that requires 'punchy and genuine content, as the average age of users is much younger than most pharmacists'.
'I have been lucky to win a few conference competitions over the years by using Twitter effectively, including securing a free registration to PSA22,' Ms Barwick says. 'And a local radio station and Primary Health Network reached out for discussions after noticing a rapid-
fire research pitch that I shared on my Facebook page.'
Matthew Glasson, PSA's Media and Public Affairs Advisor, agrees that it is important to know your audience and the appropriate platform to use depending on your aim.
'Understanding the differences between social media channels and their audiences is the key to successful communication on social platforms. Sometimes content or commentary isn't right for every audience, or even every channel,' he says.
'For example, the PSA ECP Facebook group is great for updating pharmacists on any practice, regulatory, or policy changes as they happen, hot off the press, while Twitter is an incredibly useful and timely source of information and quite often beats mainstream media to breaking news. PSA's National President, @topherfreeman, is a great example of leadership on Twitter.'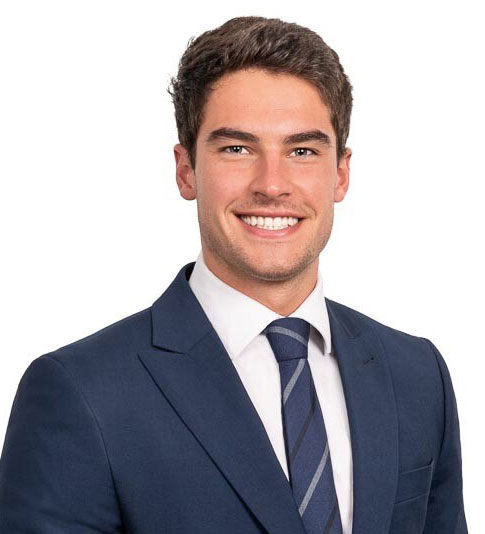 MATT'S TOP TIPS to build professional brands online
Start on one platform and build from there

Use similar names, hashtags and handles across your professional profiles

Use a well-lit, professional photo

Focus on what you are passionate about, not how good you are

Turn your online engagement into face-to- face connections by connecting with colleagues at conferences and education events

Follow pharmacy leaders and organisations such as PSA

Remember to take breaks and to turn off notifications if you need to
Building your brand
Whether you're a community or hospital pharmacist, a pharmacy owner, researcher or run your own business as a consultant, it's important to have an online presence, Mr Glasson says.
'Nowadays, it is nearly impossible to build influence and be seen by your colleagues if you don't have a strong social media identity,' he says.
'To create a strong personal brand, dedicate time to building your profile then connect with other like-minded professionals. Showcase your beliefs and expertise to these networks by posting, commenting, liking and sharing content. Over time, your audience will start to consider you as a trusted source, this will also turn the heads of recruiters, potentially opening doors for your career.'
Karen Brown says LinkedIn is the main platform she uses professionally and that it is 'essential'.
'It is the modern day business card. I was at a corporate dinner recently, and while traditionally we would have exchanged business cards, everyone at the table said "let's connect on LinkedIn".
'It enables you to showcase who you are through facts, such as your work history and accomplishments, but also what you value and are passionate about through your posts and engagement.'
She credits her LinkedIn profile with 'opening doors to so many opportunities', including podcast appearances and paid speaking engagements.
'I got feedback recently that my achievements [listed on my LinkedIn page] provided a sense of credibility and trustworthiness and made someone want to do business with me,' she says.
Role in recruitment
It's important to treat your professional social media presence as just that – professional – as you never know when an opportunity might strike.
'Social media is used by many employers or potential business partners to conduct a background check on you,' says Ms Barwick.
'It goes without saying that all future job applications will include at least a rudimentary social media scan, so take control of the narrative and ensure what you have created demonstrates your tenacious skills.'
Your LinkedIn profile can be seen as a virtual resume, with detailed information about your employment history as well as your interests.
In fact, when Ms Brown was recruiting for a pharmacist recently, she went straight to social media.
'I used LinkedIn as my free advertising tool. I knew I had built a strong following of pharmacists and that it would be the best platform to attract the right person,' she says.
She did two posts – one explaining what it would be like to join her business and a second with a video of staff members saying what they loved about the work – and filled the position within 2 weeks. She also used LinkedIn to research candidates and to reach out to her current connections to see if they were interested in speaking about the position.
'I think pharmacist candidates who have a LinkedIn profile do have an advantage in the recruitment process,' she says. 'I especially like it when pharmacy students have a LinkedIn profile, I think that shows they are driven and passionate.'
Connecting with colleagues
Deborah Hawthorne MPS, a consultant and general practice pharmacist based in Wangaratta, Victoria, was 'ready to leave pharmacy' before co-founding a Facebook group last year.
'I felt my career had stagnated and I was losing my clinical mojo,' she says. 'Through the power of social media, I have been able to connect with incredible mentors. My personal barriers of a rural location and lack of support network, by way of lack of physical pharmacists, are completely removed through the rise of Facebook groups.'
Dana Hoyle MPS, Clinical Pharmacist at Royal Hobart Hospital, also uses social media to stay connected. She uses both LinkedIn and Facebook to maintain relationships with colleagues she has met at conferences.
'Social media has helped me network and maintain working relationships with healthcare professionals around the world,' she says.
'Membership to pharmacy-related Facebook groups has been valuable for learning more about the availability of guidelines in niche fields, helped keep track of upcoming CPD events and provided the opportunity for peer-to-peer learning.'
You never know where these online connections will take you, Ms Barwick says, particularly when they translate into face-to-face meetings at conferences and events.
'Social media has resulted in collaborations that would otherwise have failed to occur,' she says. 'It also stimulates conversations in real life – so many people are watching your posts even if they are not interacting.'
For more practical tips on growing your professional brand as a pharmacist, consult your copy of the December 2021 issue of Australian Pharmacist.