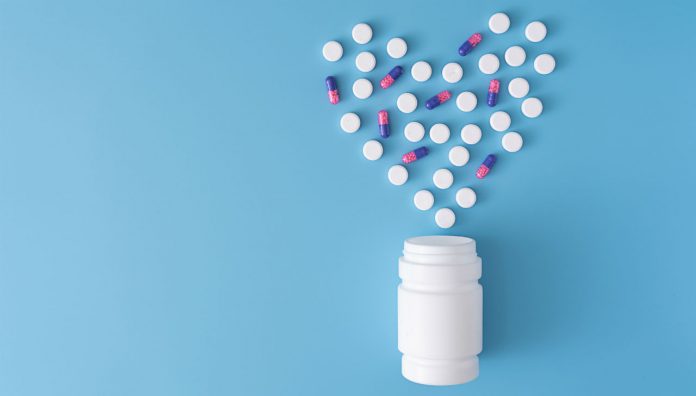 Hypercholesterolaemia not only has a damaging impact on health, but on the economy too.
According to a new report from the Heart Foundation, an estimated seven million Australians are living with high cholesterol, which placed a strain on the Australian economy to the tune of $4 billion in 2017–18.
To calculate this figure, the report analysed the direct costs of hypercholesterolaemia – including the expense of associated healthcare such as lipid-lowering medication, and the economic burden of heart disease and ischaemic stroke attributable to high cholesterol – and indirect costs, such as lost productivity.
'The report shows the large economic impact of hypocholesterolemia,' said Cia Connell, Clinical Manager and Cardiac Pharmacist at the Heart Foundation.
'It doesn't surprise me, because we know high cholesterol is a major risk factor for cardiovascular disease and we know that cardiovascular disease is the most common cause of death in Australia.
'We're also aware that it's associated with significant morbidity and mortality, especially with hospitalisations. From a clinical perspective, it's clear that hypocholesterolemia has a big impact. So, it's unsurprising that it then has a major economic impact.'
Heart Foundation Group CEO John Kelly said the ongoing impact of the disease suggested that the nature of hypocholesterolemia makes treatment challenging.
'Despite these figures, the lack of symptoms associated with high cholesterol means that most Australians with the condition are not receiving the recommended treatment,' he said.
Ms. Connell echoed this and suggested that community pharmacists, who see their patients regularly, have a valuable role to play in ensuring that at risk patients receive effective treatment.
'Pharmacists can encourage their eligible patients to have a heart health check, especially since they're involved with dispensing medications for high cholesterol and high blood pressure. I imagine that would be a significant prompt for a community pharmacist to recommend a patient have a risk assessment,' she said.
The report also emphasised the importance of testing.  
'Disturbingly, over 1.4 million Australians aged 45–74 have a high risk (greater than 15% absolute risk in next 5 years) of having a heart attack or stroke within the next five years, with most not receiving the recommended treatment for hypercholesterolaemia,' it stated.
'Thousands of heart attacks and strokes could be averted if people aged 45–74 had an absolute cardiovascular risk assessment (heart health check) and those at high risk had their risk factors well managed according to existing guidelines.'
Ms. Connell also noted the importance of medication compliance in treating high cholesterol.
'Ongoing compliance is generally poor for hypercholesterolaemia because the condition is often asymptomatic, so patients have less motivation to take the medication. That's why I think pharmacists have a really big role because they can educate the patient about the importance of the medication,' she said.  
'We know that pharmacists are pivotal in improving medication compliance through monitoring in patient education. We know that compliance is poor for high cholesterol and blood pressure medications, so there's definitely a gap there where pharmacists can help.'
Ms. Connell also noted the role of non-pharmacological treatments in managing high cholesterol.
'Pharmacists are well placed to discuss, not just the role of medicine, but also non-pharmacological diet and exercise recommendations – which are on the heart foundation website. We know that non-pharmacological management is really important and we've got pharmacists seeing patients regularly in the community. They have a great opportunity to work through that with patients.'