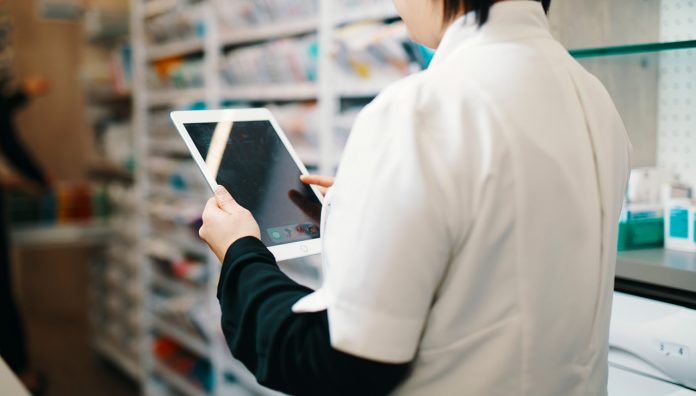 Two proactive pharmacists are providing pain management and virtual dental services to a wider reach than previously possible via videoconferencing. 
Pharmacist Nicolette Ellis MPS is a member of Beyond Pain, Australia's first interdisciplinary videoconferencing service for complex chronic health conditions such as pain, fatigue and mental health disorders, based in a Melbourne clinic. 
And in an Australian first, Krysti-Lee Rigby MPS facilitates a virtual dental service by videoconference from a pharmacy in regional New South Wales (NSW).
Both initiatives came about by chance.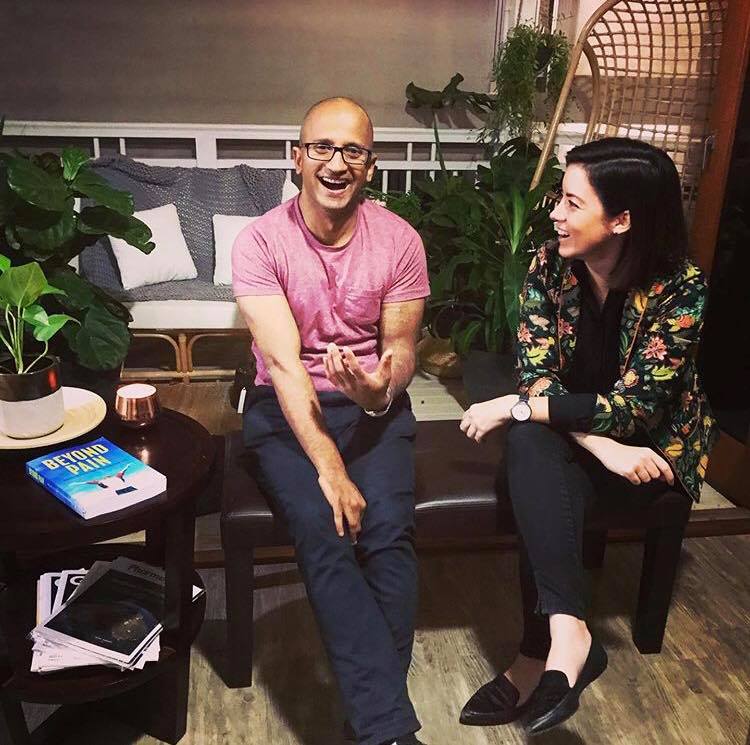 Ms Ellis attended a Beyond Pain workshop with its founder, physiotherapist Anjelo Ratnachandra two years ago. Through his own journey with chronic pain he had experienced a lack of tailored services with specialised healthcare professionals. He wrote the book Beyond Pain, became a counsellor, and started a videoconferencing service some years ago to reach clients in remote areas with poor access to adequate care.
At the workshop, Ms Ellis convinced him of the benefits of including a pharmacist on the team. She joined the team 12 months ago.
Similarly, dentist Christine May was frustrated that people in remote areas needing dental care had difficulty accessing it when and where they needed it. Telehealth was being adopted by other health disciplines (e.g. medicine, psychology and physiotherapy) so she researched its application for teledentistry. She found a number of positive pilot studies, particularly in vulnerable groups, e.g. aged care. From her Sydney base, she established a virtual dental practice known as ViDe.
When Dr May met Ms Rigby, pharmacist-in-charge at Moodie's Pharmacy in Bathurst, and saw its consultation rooms, they discussed the possibility of a teledental service from the pharmacy. After 12 months of planning, the pharmacy-facilitated ViDe service was launched two months ago, in November 2019. 
How does the dental service work?
In the pharmacy consultation room a pharmacy assistant, specially trained in the technology, uses an intra-oral camera to take images or a video of the patient's teeth and mouth. 
The images are shared with the dentist in their practice, who then conducts a video consultation with the patient via a smart device or computer. The dentist uses Zoom video conferencing, for seamless integration with a healthcare-compliant booking platform and secure online application form. 
The cost per consultation is $69, of which $49 is paid to the dentist and $20 to the pharmacy. Referral to local dentists can be made if required.
The patient must agree to ViDe terms and conditions and sign digitally to consent to the service. Professional indemnity insurance applies only to the registered dentist performing the consultation. 
Dentists may prescribe for dental treatments only. On their website, ViDe lists medicines that they will not prescribe. Prescriptions are sent to the pharmacy, not the patient, lessening the chance of doctor shopping.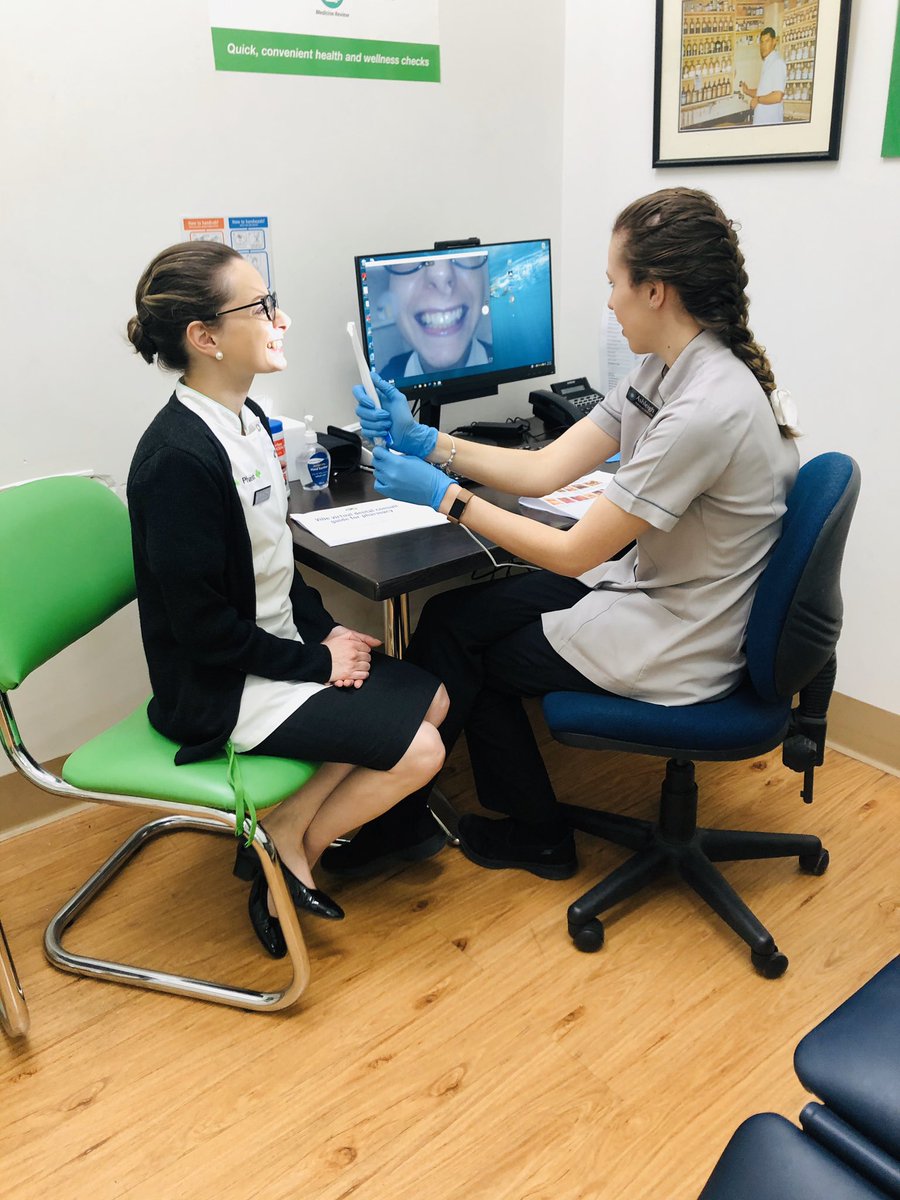 However, Dr Geraldine Moses, Consultant Pharmacist to the Australian Dental Association, told Australian Pharmacist that the dentist and pharmacist need to have strategies in place to overcome the risk of doctor shoppers feigning pain to take advantage of the service.
Dr Moses also cautions that the role of the dentist is in 'real-life dental treatment, such as draining an abscess or filling a hole in a tooth'.  Teledentistry may provide access to a dentist for people in remote areas, but 'an accurate diagnosis or comprehensive advice and counselling is more achievable in a face-to-face consultation,' she added.
The pilot study for dental telehealth finished in December last year, but the Life Pharmacy Group, which includes Moodies in Bathurst, will now roll out the service to other pharmacies across Central West NSW and the Australian Capital Territory.
Ms Rigby told Australian Pharmacist the concept has the potential to be rolled out to aged care facilities and disability group homes. 
'If we can make a positive impact on our patients' health by providing this service it will be successful, even if we help just one person,' she said. There was little expense for the pharmacy as the clinic rooms had been ready for telehealth services for years. 
'Pharmacists should not be afraid to reach out to different professions and connect with these potential partnerships,' Ms Rigby added.
How does the pain management service work?
Clients are referred by corporations and health insurers. An initial assessment is undertaken and a quote provided to the referrer with a cost breakdown of services. Plans are individualised and may not require every team member to be involved.
Nicolette Ellis conducts client consultations by videoconference, and provides a report to their relevant pain specialist or psychiatrist by video case conference or in writing. 
The team can use tools and videos to explain challenging concepts or when the functional team is developing specific exercises. 
'I like to show clients drawings of ways in which medication works or how the body/brain is impacted by persistent pain,' she told Australian Pharmacist. 
Improvement in functional capacity is the goal. Patients generally self-report, but measurement tools are also used. In a positive measure, 'we have many clients who return to work or begin volunteering', she said.
Professional indemnity insurance covers her full scope of pharmacy practice.
While diagnosis is outside her scope of practice, Ms Ellis screens for red and yellow flags requiring medical referral. Client consent is requested if needed for clarification of the medical history with a doctor or community pharmacy, or for a joint consultation.
Opioid dependence
Ms Ellis believes many patients living with persistent pain self-escalate their opioid analgesics out of desperation and not knowing what to do about their pain. 
'We as pharmacists should be ready to have an honest conversation, understand the reason for dosage escalation, and not jump to the conclusion that they are dependent,' she said.
She also provides guidelines for the client and doctor on how medicines should be managed. As a guide, opioids should be reviewed for improvement in function every 6 weeks. An opioid monitoring tool can be useful.
Ms Ellis urges pharmacists to look for non-traditional opportunities within and outside the profession. 
'We should be recognising our skills and not selling ourselves short,' she said of the rewarding work on this new frontier.'