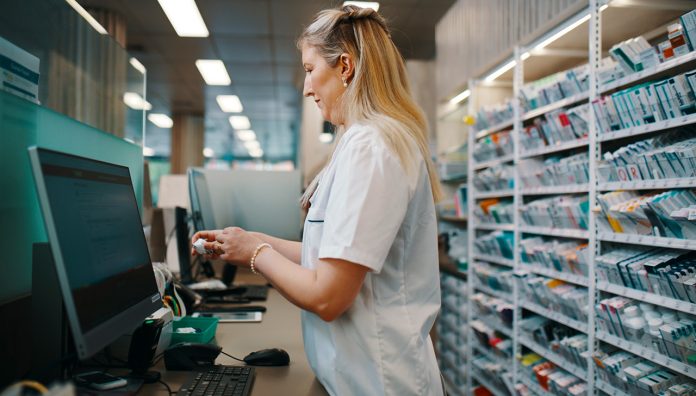 At the peak of the COVID-19 pandemic, many pharmacists were faced with questions about treatment for which they felt they had no evidence-based answers.
While they had up-to-the-minute information on policy and practice changes from PSA's coronavirus microsite, the novel and emerging nature of COVID-19 meant clinical information and evidence-based advice was scarce.

Now, the National COVID-19 Clinical Evidence Taskforce has joined forces with NPS MedicineWise to ensure pharmacists are able to easily access guidelines about the management and treatment of the novel coronavirus.
The partnership is important in contextualising the information the taskforce provides, disseminating it, and then supporting its implementation in practice, said NPS MedicineWise CEO Adjunct Associate Professor Steve Morris.
The aim is to ensure there is a single source of truth for those in the health industry dealing with the pandemic, added taskforce Executive Director Associate Professor Julian Elliott.
A/Prof Elliott is Lead for Evidence Systems at Cochrane, a Senior Research Fellow at Cochrane Australia and an infectious diseases physician at The Alfred Hospital in Melbourne.
'We were aware of a lot of conflicting and confusing advice around COVID-19,' he told Australian Pharmacist.
By identifying and rapidly synthesising emerging national and international research and data, the taskforce is able to provide up-to-date, evidence-based guidelines for clinicians through its website.
Clinicians are also encouraged to submit any questions or suggestions regarding clinical care through the website.
Navigating unprecedented territory
Adj A/Prof Morris believes the partnership will be welcomed by pharmacists, who play a key role in maximising the safe, effective and optimal use of medicines to improve health outcomes.
'It is fundamental for pharmacists to focus on quality use of medicine principles to support consumers to continue to take the medicines they need, as well as in dealing with the many questions and unknowns about proposed medicines for COVID-19, how they will work and what adverse effects they may have,' he told AP. 
The federal government has contributed $1.5 million from the Medical Research Future Fund to the COVID-19 initiative, with other contributions made by the Victorian government, the Ian Potter Foundation and the Walter Cottman Endowment Fund.
A/Prof Elliott said a good example of advice the taskforce has provided is that it is safe for patients who have COVID-19 symptoms to continue to take ACE inhibitors for high blood pressure, and inhaled steroids for the management of asthma. 
The safe use of the antiviral drug remdesivir, which may help reduce recovery time in patients infected by COVID-19, was the most recent information for hospital pharmacists from the taskforce, he said. 
World-first, real-time information
The guidelines are unique. They are 'living' guidelines – updated in near real-time.
Australia is a world leader in this model through the work of the Australian Living Evidence Consortium that is led by Cochrane Australia and, of which, A/Prof Elliott is one of an executive committee of leading health and digital experts.
While the COVID-19 taskforce was formed in March, he said the consortium has been working on the living evidence model for 5 years.
The consortium is also harnessing software, data systems, machine learning, automation and citizen science to provide real-time updates to systematic reviews and evidence-based guideline recommendations for chronic diseases, stroke, diabetes, musculoskeletal conditions, kidney disease and cardiovascular disease.