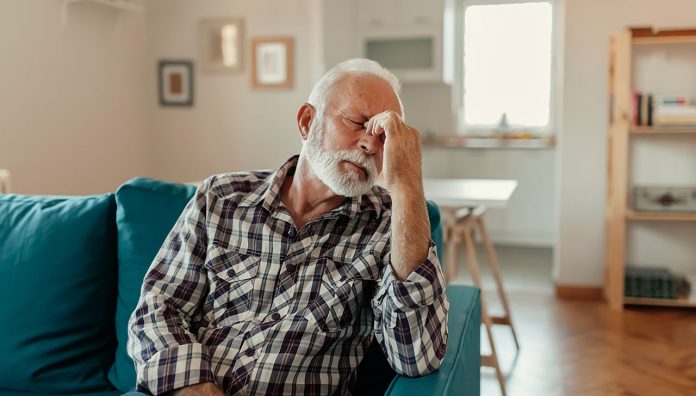 Pharmacist intervention can ensure paracetamol is used safely and effectively without restricting access to the millions of Australians who rely on the medicine, said PSA National President Dr Fei Sim.
Paracetamol poisoning has risen dramatically in the past decade. The Australian Institute of Health and Welfare National Hospital Morbidity Database (NHMD) reported 95,668 hospital admissions resulting from paracetamol poisoning between 2007–08 and 2016–17 – a rise of 44.3% over the study period. Of those cases, over 75% were associated with self-harm.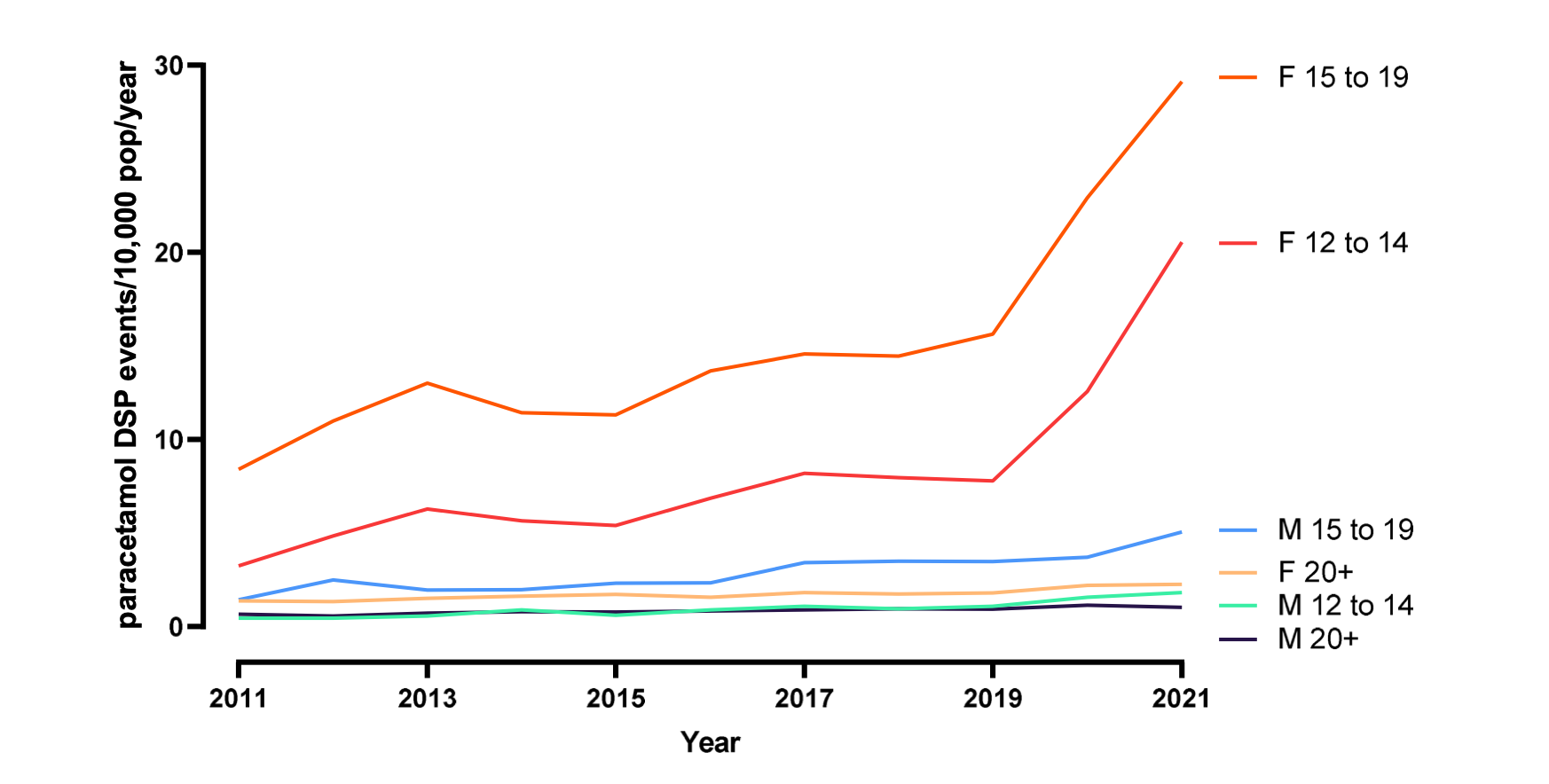 An independent review published by the Therapeutic Goods Administration (TGA) in September found that each year in Australia, paracetamol overdose, 'leads to around 9 people per million hospitalised with liver injury and two deaths per million – or about 50 Australian lives lost'.
The report also found both impulsive and planned paracetamol overdoses occur at similar rates, with people who overdose impulsively often using paracetamol already present in the home. Patients also appear to favour the largest pack sizes available when purchasing paracetamol. These larger pack sizes are more frequently used in paracetamol overdoses.
Furthermore, as demonstrated in the graph above, paracetamol poisonings are exceedingly more common in younger patients.
As a result, the TGA will meet next week to consider tightening access to the medicine. Restrictions on the table include:
restricting pack sizes available without the advice of a pharmacist and implementing blister pack packaging requirements

introducing purchase limits to two packs per person

instituting age restrictions, with non-prescription sale of paracetamol limited to those aged 18 years and older

restricting sale to behind the counter in all settings, including supermarkets

upscheduling modified-release (MR) paracetamol to a schedule 4 medicine.
The PSA submitted a response to TGA on the proposed restrictions, which National President Dr Fei Sim has outlined below.
Supermarket sale and purchase limits
The PSA did not oppose behind-the-counter sale of paracetamol in its submission, with limited sale of some products including razor blades and button or coin batteries sometimes implemented in non-pharmacy settings.
However, Dr Sim said the supply of paracetamol without pharmacist intervention is a safety concern.
'In supermarkets, for example, there is no pharmacist to oversee medicine supply and ensure the patient has medicine safety information.'
There's a fine balance between ensuring timely access to medicines and medicine safety, Dr Sim said.
'[Supplying] paracetamol as schedule 2 and schedule 3 medicines is that balance,' she added.
When it comes to purchase limits on paracetamol, pharmacists have already demonstrated responsible and sustainable medicine supply throughout the COVID-19 pandemic by limiting the supply of many OTC medicines to a maximum of one unit per purchase.
While PSA does not oppose single-pack purchase restrictions to limit self-harm, it is not common for paracetamol to be purchased directly prior to self-poisonings.
When they did occur, the purchase amounts were generally limited to one or two packs.
Reducing maximum pack size
In its submission to the TGA, PSA supported reducing maximum paracetamol pack sizes, in light of positive outcomes achieved internationally. However, Dr Sim said paracetamol pack sizes should be fit for purpose from a therapeutic perspective.
If someone has acute pain from a sprained ankle, for example, pharmacists should consider the dosage of paracetamol required to manage the pain, how frequently the medicine should be taken, and how long the patient requires treatment.
In this case, the regular dose of paracetamol for an average adult with normal liver function (1,000 mg), taken four times daily for 3 days equates to 24 tablets.
'We don't want someone with an acute injury to have 100 tablets when they actually only need [24] for the entire course,' said Dr Sim. 'If they end up buying a pack size of 100, they would have leftover tablets.'
At the same time, when people use MR paracetamol on a longer-term basis for chronic pain it is essential the pack size is not too small. 
'That's when pack sizes for schedule 3 [paracetamol] could be larger than pack sizes for schedule 2,' she said.
Upscheduling MR paracetamol
The TGA independent review indicated ingestion of MR paracetamol is a 'high-risk overdose' and that the biggest reduction in poisoning is likely to occur through upscheduling this formulation.
The report also stated, however, that morbidity and mortality associated with higher-risk overdoses are 'extremely rare' outcomes – leading PSA to 'strongly oppose' this unbalanced solution in it's submission.
According to Pain Australia, up to 3.4 million Australians live with chronic pain, with many taking paracetamol daily to manage their condition.
Reduced access to paracetamol for these patients impacts the management of their medical condition, reducing quality of life.
It will also have flow-on implications for patients and carers including inconvenience, additional cost burden and potentially, gaps in continuity of chronic therapy, Dr Sim warned.
'Not only does it add cost to the healthcare system, but also to the patient who now needs to take time off work to go and see a GP.'
Add the current GP shortage crisis into the mix, and both chronic pain patients and prescribers are further disadvantaged.
'Suggestions that paracetamol be rescheduled to S4 will only worsen the workload of the already stretched and overwhelmed prescriber workforce, [plus] there is often a wait time to get into see GPs,' said Dr Sim.
According to the TGA report, and as noted in PSA's submission, only 10% of paracetamol poisonings occurred when recently purchased paracetamol was ingested. 
'That [indicates] people are taking what is already available in the home, and rescheduling MR paracetamol to S4 may not have a high impact in terms of reducing self-poisoning,' Dr Sim said.