Late last year, Victorian Premier Daniel Andrews announced the state's pharmacist prescribing pilot, promising that, if re-elected, his government would be 'Backing pharmacists to boost our health system' by increasing healthcare access and relieving pressure on a struggling health system.
Now, that promise is becoming a reality, with $19.9 million in funding allocated to the pilot during last week's 2023–24 state budget.
Victorian Minister for Health Mary-Anne Thomas also announced an update to the Drugs, Poisons and Controlled Substances Act 1981 yesterday (30 May). While legislative barriers previously prevented pharmacists from prescribing in the state, the update cleared the way for the pilot to commence in October 2023.
'It's hard enough to see a GP, let alone one that bulk bills. That's why we're launching a 12-month pilot to test an expanded role for community pharmacists,' she said.
'Our community pharmacists have a wealth of experience and knowledge – they can recognise when there's a simple solution and when things need to be escalated to a doctor.'
Pilot details
Under the state-wide pharmacy prescribing pilot, Victorian pharmacists will soon be able to:
provide medicines for uncomplicated urinary tract infections (UTIs)

issue repeat scripts for oral contraception pills (OCP)

administer travel vaccines

treat minor skin conditions.
The government will pay community pharmacists $20 per consultation. However, in a move unique to Victoria, medicines prescribed by pharmacists through the pilot will also be subsidised, said PSA Victorian Branch President Dr Amy Page FPS.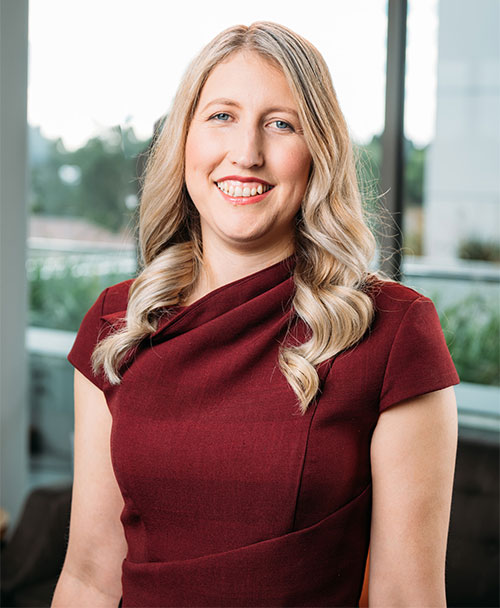 'PSA welcomes the [state] government's commitment to a co-contribution payment that will make the medicines the same cost as if they were covered by the Pharmaceutical Benefits Scheme,' she said.
Unlike other jurisdictions, the Victorian pilot will run as a trial of implementation rather than a research project.
'Research already occurred in Queensland, and is underway in NSW, so we don't need to do the same research project in every jurisdiction,' said Dr Page.
To facilitate the design and implementation of the pilot, the Victorian Department of Health formed an advisory and clinical reference group, with Dr Page representing PSA in both groups.
'PSA supports this initiative, which is in line with the Pharmacy Board of Australia's statement on scope of practice of pharmacist prescribing,' she said.
'Even though it's a state program, this [outcome] has really been led by PSA's national leadership in supporting and developing advocacy across the country to aim for national consistency.'
An international view
Australian pharmacists have long demonstrated their ability to impact healthcare delivery through their role as prescribers, said Professor Lisa Nissen FPS, lead of the Urinary Tract Infection Pharmacy Pilot – Queensland.
'Through vaccinations, over-the-counter supply and various models in hospital settings – the evidence is strong,' she said. 'More recently this has expanded to the treatment of other conditions including UTI, [supply of] OCP and a raft of primary care presentations in the North Queensland Community Pharmacy Scope of Practice Pilot.'
However, as our health system's medicine experts, it's imperative pharmacists are wherever medicines are, said Prof Nissen, who is presenting a session titled Precedence to Prescribing at PSA23. 
'This includes filling roles as prescribers of those medicines where it assists the systems and patients with their care.'
While Australia is somewhat late to the table, this has long been the case in many countries overseas. For example, there are two models of pharmacist prescribing in the United Kingdom, including:
a

pharmacy supplementary prescriber model

, initiated in 2003, enabling pharmacists to develop joint clinical management plans with an independent prescriber that outlines patient symptoms, prescribing options and red flags

independent pharmacist prescribing

, introduced in 2006, allowing pharmacists to be responsible for the assessment and clinical management of patients with any undiagnosed or diagnosed conditions within the pharmacist's expertise.
To qualify as independent prescribers, pharmacists must demonstrate an interest in certain areas or conditions, including an alignment of CPD activities, said PSA Victorian Branch Committee member, Bobby Mehta MPS, who ran clinics in the UK catering to smoking cessation and sports medicine/injury.
''I have a keen interest in sport and fitness, so assisting patients who had sporting injuries was really helpful,' he said.
This alignment is a key ingredient to pharmacy prescribing success in the UK.
'For example, when I ran the sports injuries clinic, a physiotherapist who worked in the same building screened patients, did risk assessments, took histories, then referred them to me for a consultation to see what we could prescribe to help with pain relief or muscular issues.'
Although it appears Australian jurisdictions are far behind, Mr Mehta believes it's important to progress in a way that allows pharmacists to develop their confidence through prescribing pilots and rollouts for conditions such as uncomplicated UTIs before expanding.
'When the UK launched the program, there wasn't that much evidence to go on,' he said. 'But in Australia, we've got the benefit of looking at other models.'
This includes considering how pharmacist prescribing is used, the type of clinics that are run, the collaborative partnerships that develop and the condition areas where patients see the most benefits.
'There's a lot we can learn from the international experience, and I think that will help to streamline the way we use prescribing,' said Mr Mehta.
Register now to attend the PSA23 sessions and workshops dedicated to pharmacist prescribing, including Precedence to prescribing, International pharmacist prescribing and Rxcellent standards: How the APC is paving the way for successful pharmacist prescribing.