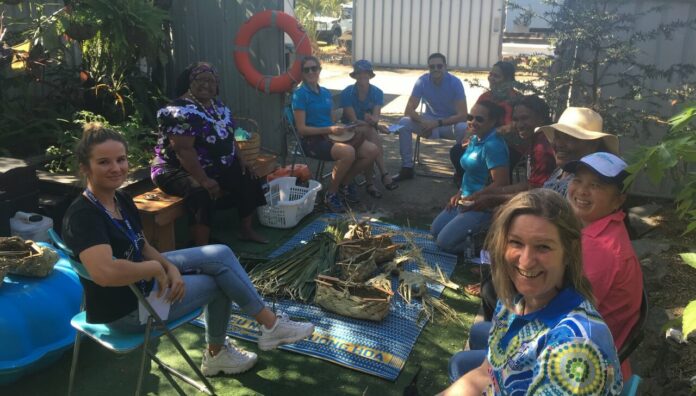 In a significant milestone for Aboriginal and Torres Strait Islander health care, the Medical Services Advisory Committee (MSAC) announced last week that it supports funding for embedding pharmacists in Aboriginal and Torres Strait Island primary health services.
The recommendation from Australia's principal medical advisory group – based on a joint submission by PSA, the National Aboriginal Community Controlled Health Organisation (NACCHO) and James Cook University – came after compelling evidence from the Integrating Pharmacists within Aboriginal Community Controlled Health Services to improve Chronic Disease Management (IPAC) project.
'Through the IPAC project, pharmacists have proven how valuable we are in improving the health outcomes of Aboriginal and Torres Strait Islander peoples,' said PSA National President Dr Fei Sim.
Aboriginal and Torres Strait Islander peoples experience a higher burden of chronic disease due to cardiovascular disease and diabetes than other Australians. 
MSAC's support confirms AHS can better ensure safe and effective use of medicines when pharmacists are present, said NACCHO Chair Donnella Mills.
'Our member services have been calling for support and funding for non-dispensing pharmacists integrated into ACCHOs for years,' she said. 'This endorsement further validates their requests and demonstrates the impact of team-based community-controlled healthcare.'
Undeniable evidence
The IPAC project, which took place from August 2018 until October 2019, integrated 26 pharmacists into 18 Aboriginal Community Controlled Health Organisations (ACCHOs) across Queensland, Victoria, and the Northern Territory, with 1,733 consenting participants.
Key findings from the project include:
a

significant improvement in self-reported adherence to medicines

clinically significant improvements in the control of cardiovascular disease (CVD) risk factors and glycemic control in patients with type 2 diabetes

reduced risk of chronic disease patients developing CVD.
Prescribing practices also improved, said PSA Senior Consultant Pharmacist Hannah Loller MPS, who co-led the project.'
'Medicines that should have been prescribed [were started], and those that didn't need to be prescribed were removed,' she said.
With this evidence in hand, MSAC recognised the estimated costs for providing integrated, collaborative, culturally appropriate patient-centred care to improve health outcomes for Aboriginal and Torres Strait Islander peoples was good value for money. 
'The per patient and annual cost [of the project] were comparable to existing medication review programs and acceptable in the context of providing overall better quality of care that may help lessen health inequities for Aboriginal and Torres Strait Islander peoples,' MSAC found.
However, while MSAC's support is a big step forward, a commitment to invest public funds in the program is still required.
'The PSA is hoping that an IPAC program will be announced as part of the [2024–25] budget,' said Ms Loller.
Demand from ACCHOs and patients
Kate Gill MPS, an embedded ACCHO pharmacist at Wuchopperen Health Service in far north Queensland, also hopes the funding comes through sooner rather than later.
'Wuchopperen's clinical staff, board and executive leadership team all see our value, and they will happily give us more hours if they get the funding,' she said.
During the IPAC project, Ms Gill and fellow pharmacist Yvette McGrath worked full time at the health service, providing services such as medicine reconciliation and medicine audits. 
While Wuchopperen was able to gather piecemeal funding to re-engage Ms Gill and Ms McGrath, it was only able to secure enough to retain their services 1 day a week.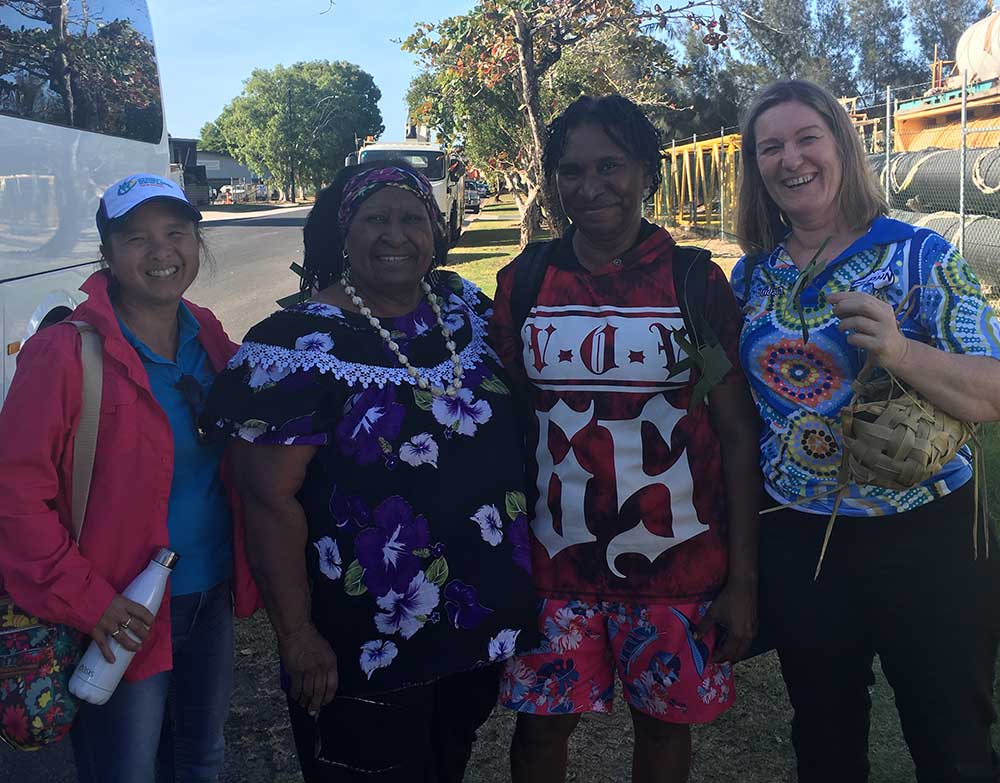 'During IPAC, I spent lots of time with clients in the clinic, got involved in medicine safety policy and procedures, and provided education for the nurses and doctors,' she said.
'Now, our time is taken up with responding to requests and information from different pharmacies including chasing up prescriptions, and making sure changes are reflected in dose administration aids when patients are discharged from hospital.'
While these are all important tasks, Ms Gill is keen to get back to making a difference through providing quality use of medicines services.
'Patients I saw during IPAC want to see me again,' she said. 'I can [usually] have a quick chat with them in the waiting room, but I haven't been able to spend as much time with them as they need.'
Designing a service
Once funding comes through for a dedicated program, PSA hopes every ACCHO has a pharmacist embedded 2–3 days a week at a minimum, with roles encompassing:
staff education

proving medicine reviews and improving patients' medicines knowledge

governance and supporting adherence to legislative requirements around medicine management.
Each ACCHO should be central to directing those activities based on community need, whether that includes helping to implement critical treatment regimens around rheumatic heart disease, or ensuring diabetes management is optimised, said Ms Loller.
'Both NACCHO and PSA are ready and willing to work with the federal government to implement a collaborative model of care which meets the needs of the Aboriginal and Torres Strait Islander people and is consistent with [its] commitment to the Priority Reforms of the National Closing the Gap Agreement,' added Dr Sim.
While PSA will continue advocating for funds to flow in a timely manner, it's also gearing up to prepare a burgeoning ACCHO workforce.
Developing a 'community of practice', in collaboration with NACCHO, to support and educate pharmacists embedded in ACCHOs through clinical input and a professional mentoring program is a top priority for PSA.
'We're keen to make sure these systems are in place, because these roles often entail working in an [environment] without other pharmacists,' said Ms Loller.
There are also potential roles for community pharmacists. 'One-third of pharmacists involved in the IPAC project were contracted from community pharmacies, highlighting further opportunities for capacity building initiatives within the pharmacy sector to collaboratively deliver better health outcomes for Aboriginal and Torres Strait Islander people,' said Dr Sim.
These partnerships are particularly crucial in rural and remote areas, where community pharmacies often have close working relationships with ACCHOs.
'For example, Hannah Mann's Kimberley Pharmacy Service supports Western Australia's most isolated communities, and is considered very much part of the local community controlled sector,' said Ms Loller. 'That exemplifies what a community pharmacy and ACCHO model could look like, however it must always be the ACCHOs decision who they choose to employ or sub contract, respecting the principals of community control and self determination.'
For more information, pharmacists can: