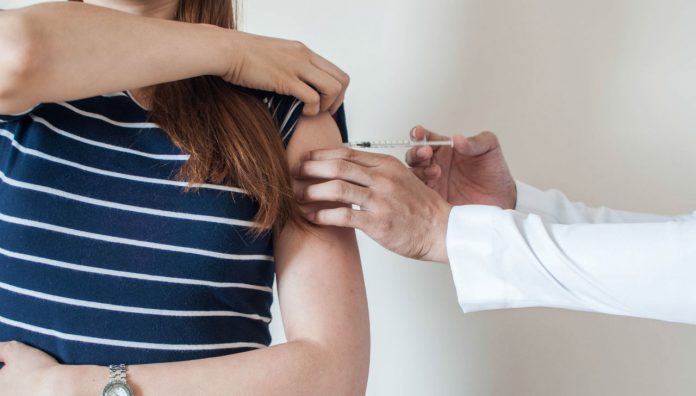 Federal Health Minister Greg Hunt has praised pharmacists' role in saving lives through expanded vaccinations in community pharmacies, and undertaken to pressure states to expand the service.
Mr Hunt was speaking at the opening plenary of the Australian Pharmacy Professional Conference (APP 2019) on the Gold Coast.
'In 2013, the power was given to pharmacies to provide vaccinations. We are progressively expanding that (service) and you have played a critical role – the National Immunisation Program (NIP) has been adopted by some states. But I will be urging those states that have not provided NIP access to vaccinations for pharmacists to do so,' Mr Hunt said.
'In the last year we went from 8.6 million flu vaccinations to 11 million flu vaccinations. In 2017, sadly, 1,150 people lost their lives. In 2018, where there was the dramatic expansion of herd immunity through your programs and the programs of others, that figure dropped by over 90% to just over 100 people. You really are saving lives and protecting lives. The outcomes are recognised and measured.'
Shadow Minister for Health Catherine King, also speaking at the conference, said that Labor shared the belief that pharmacists should work to their full scope of practice without fragmenting or duplicating care or services.
'A Shorten Labor government will ask the Council of Australian Governments (COAG) Health Council to consider whether it is possible and desirable to harmonise state laws and programs on the supply of vaccines, and opioid dependence treatment.'
Mental health trial
Mr Hunt also used the occasion to announce a $5 million trial program, initially across three states and territories, to enlist pharmacists in the support of patients living with mental health challenges.
'It means you will be given support to provide greater adherence to those patients who are managing medicines for their mental health challenges,' Mr Hunt said.
'And we know, in any one year, four million Australians will face those challenges. This trial will give you more information and more capacity to help those patients at their time of greatest need. My belief is that this trial will be successful, and I guarantee that if that is the case then we will then roll it out nationally and make it available to every pharmacy in Australia.'
Health reform
Ms King told conference delegates that a Shorten Labor government would establish a permanent Australian Health Reform Commission.
'This will be a powerful independent body charged with helping us develop an ambitious long-term reform agenda that transcends our election cycle,' she said.
Ms King said one of the Labor government's first priorities, if elected, will be primary care reform.
'We know there is considerable evidence that countries with more accessible primary care achieve better and more equitable health outcomes. And at a much lower cost than those countries with a higher focus on acute care. Detecting and treating illness earlier avoids the need for more expensive treatment.
'Community pharmacy is obviously an important part of this,' Ms King said.