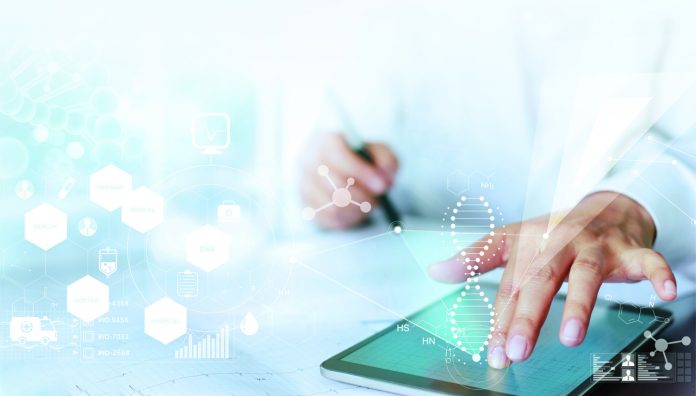 PSA has called for transformational change in the pharmacy profession within five years. So what could that future state look like?
'By 2023, pharmacists within the health system will be more highly valued and their role optimised. They will be practising to full scope, operate as normative members of the health team and the rewards and recognition for pharmacists will be more appropriate to this role.'
That's the bold vision PSA has tasked itself to achieve in the next five years, having pharmacists seen as medicines experts across healthcare and as responsible and accountable for medicines safety and effectiveness.
PSA National President Dr Shane Jackson said to achieve this, change is inevitable. To spur that change, in July PSA launched Pharmacists in 2023: A Discussion Paper, designed to ask the tough questions about what needs to be done to have pharmacists responsible and accountable for medicines management and medicines safety in Australia. Dr Jackson said the conversation to be had is broader than just the 7th Community Pharmacy Agreement and needs to encompass how to empower a pharmacy workforce across healthcare, from hospital to community pharmacy and in the broader primary care sector.
'PSA's vision has pharmacists delivering services tailored to consumer need, delivered at the right time, by the pharmacist with the right skill set in the right setting,' he said.
'We should see services form a continuum from dispensing through to comprehensive medication review, delivered in an individualised manner based on patient need and focused on the quality use of medicines.'
Laying the foundation
Pharmacists have more knowledge and training about medications – and their safe and optimal use – than any other health professional group. Research has shown that pharmacists have greater basic pharmacology knowledge and clinical application of that knowledge than general practitioners.1
Building on the key role of dispensing, but extending the service delivery opportunities is the way to maximise the safe, effective and optimal use of medicines.
PSA has spent a year consulting with its membership, through face-to-face workshops, conferences and an online survey, gathering the thoughts of more than 500 pharmacists from all practice settings, drawing out the common themes.
Common themes across most practice settings were wanting more professional satisfaction and opportunities to develop their careers.
'A very clear message in our feedback from pharmacists is that they want greater integrity and accountability across the profession,' the report states.
'They are concerned with the negative perceptions of the profession, and want high quality professional practice to be recognised within and outside of the profession. They have also called for more robust evidence to support and improve the quality of pharmacist services, including capture of meaningful outcomes data that supports the economic and health value of pharmacist care.
'Many pharmacists commented on how existing funding mechanisms focus on supply and transactional activities, when quality outcomes should have priority.'
Last year, PSA also partnered with the Consumers Health Forum of Australia to survey more than 1000 Australians, as well as a forum with consumer advocates to explore public attitudes to pharmacist services.2
The research found patients deeply value the accessibility of pharmacists; in fact, they found them more accessible than other health professionals who offer appointment-based services.
'They value pharmacists' expertise around medications and feel that greater use of and access to this specialty would be appropriate and useful,' the report states.
'Consumers explained that they want greater availability of pharmacists, and described a spectrum of services that could be provided that relate to both the accessibility of pharmacists and their medicines expertise.
'Some of the suggestions included access to tests and vaccinations, help in managing medications and common self-limited conditions, and they want pharmacists to be collaborating with other healthcare professionals.'
To achieve its 2023 vision, PSA has identified three key planks.
1.  Pharmacists practising to full scope of practice
PSA believes pharmacists, as the medicines experts, should have the opportunity to practise to their full scope of practice. This means pharmacists should have the opportunity to improve health outcomes through medicines management in the Australian healthcare system.
'If we are truly to address the significant issue we have with medicines management in this country, then pharmacists must be able to do more,' the report states.
'The roles of pharmacists should not be inhibited by only thinking of what pharmacists are currently doing – the challenge for the profession as a whole is to articulate what pharmacists practising to full scope of practice means.
'Simply, for PSA, this means increased responsibility and accountability for medicines management.'
2. Pharmacist development
As well as opening the way for pharmacists to achieve their full scope of practice, it is also vital to support pharmacists to thrive and excel while doing so.
'They must be recognised as medicines experts, they should be rewarded and remunerated for their significant expertise, skills and training and we must have a framework that allows for career development and recognition,' the report also states.
'Pharmacists need to be supported to develop the capability for the opportunities that will allow a capable workforce to deliver the services that are not only needed now, but will be needed in the future.'
3.  Standards of practice
Any increase in responsibility for medicines management also brings with it increases in accountability. Any move for pharmacists to increase their scope of care must bear positive clinical outcomes, making a focus on continuous quality improvement essential.
'Our patients expect the services we provide to them to be delivered to a high quality,' the report states.
'The outcomes from the services delivered by pharmacists should be tangible, measurable, and should impact on medicines use and health outcomes.
'And PSA believes pharmacists who are practising to a high professional standard need to be recognised for this.'
What happens next
PSA is currently reviewing submissions from members and key stakeholders to inform the creation of an action plan at the end of the year.
From existing feedback, immediate efforts are likely to focus on addressing gaps in the current health system and supporting government health policy objectives in a number of key areas, such as: medication supply; medication management programs; public health and prevention; collaborative care teams; prescribing and supporting disadvantaged groups.
'We have had enough papers about the future for pharmacists internationally and in Australia,' Dr Jackson said. 'What we need is to identify the system enablers, including funding models, that unlock the true potential of pharmacists.'
Enabling change in pharmacy
What do consumers want?
A health system that is simple to navigate, accessible, affordable and 'joined up'.
Increased access to digital health initiatives.
Continuity of their care and collaboration between healthcare providers.
What do pharmacists want?
To deliver high quality healthcare.
To be recognised for their skills, expertise and specialisation.
To be appropriately remunerated for the health services they deliver.
What does international experience tell us?
System change is possible.
Patient care can be enhanced through optimising the role of pharmacists.
Financial incentives and commercial imperatives influence practice.
Key areas of focus
Medication supply
Medication management
Collaborative care teams
Public health and prevention
Vaccination
Health promotion and screening
Improved use of technology
Pharmacist specialisation
Pharmacist prescribing
Although the consultation period has ended, the full Pharmacists in 2023: A Discussion Paper can be accessed at https://www.psa.org.au/advocacy/working-for-our-profession/pharmacists-in-2023/.
References
Keijsers CJPW, Leendertse AJ, Faber A, et al. Pharmacists' and General Practitioners' Pharmacology Knowledge and Pharmacotherapy Skills. J Clin Pharmacol 2015;55(8):936–43. At: doi.org/10.1002/jcph.500 .
Consumers Health Forum Australia. The future of pharmacy: consumer insights. 2017.