Pharmacists are Australia's most accessible healthcare professionals. The winner of the PSA19 Pharmacy Shark Tank innovation contest hopes that trend continues with an app to ensure a pharmacist is always available to answer a question.
We all expect answers, immediately. Online resources and apps mean the information we need is available instantly, 24/7. And it has dramatically changed the way Australians access information on medicines and their health. In 2014, research suggested 28% of Australian adults used the internet to access health related information; last year, that number jumped to 78% according to the Australian Institute of Health and Welfare.
The Mylan-partnered PSA19 Pharmacy Shark Tank winner, NSW pharmacist Shannon Lawrence, plans to use the $6,000 in funding to develop her Ask a Pharmacist app and tap into demand for accessible, reputable online health advice and information. For her, the growing trend of online resources and consultation was obvious, and a large part of her motivation to propose the app solution.
'We're all interacting with the world via our phones more and more, so it makes sense to have a service like this rather than expecting people to call up or physically go into a pharmacy,' Ms Lawrence said.
As well as working at Settlement City Pharmacy in Port Macquarie, Ms Lawrence also writes a blog on medicine and medical issues, and said readers regularly seek more specific, tailored information.
'They just always had follow-up questions to what I was writing about or were saying "can you write about this?", or "you wrote about this medicine, but I take that, so can you help me out with that?" It's just questions, constantly.'
Her winning proposal is for an app where the general public can ask pharmacists questions about their medicine, health, or medical issues, and get trustworthy advice in a timely, convenient form.
'We field all these types of questions every day anyway with people ringing up or coming in. The app would just save people the time of coming into your pharmacy, because that's not always convenient,' Ms Lawrence said.
And the instant access to reputable medicines advice and information could also help reduce the high rates of medicine-related issues among patients discharged from hospital.
'The idea is that it will function as a business, as well as reducing medicine problems, errors, and unnecessary hospital admissions,' she said.
While health and medicines resources like myDr.com.au and the government's HealthDirect app already exist, Ms Lawrence noted that a digital service connecting the public with actual pharmacists doesn't yet exist in Australia.
'People can look up information on such sites, but it might not answer their particular question, or they might want to ask a couple of things in combination. Often, they can't find exactly what they need,' she said.
'With this app, people will be able to ask a question and have an actual pharmacist give them an answer.'
Initially, the plan is for three pharmacists – Ms Lawrence and two colleagues – to provide answers and medicines advice in response to questions from the public. As the service establishes and grows, Ms Lawrence sees more pharmacists being recruited to provide answers to questions as soon as possible.
'It probably won't be a 24-hour thing, at least not initially, but I would like people to get a response like they would in a pharmacy; you might have to wait 10 or 15 minutes to see the pharmacist, but you can get your answer within that time,' she said. 'The goal is to have a response within a reasonable time so people can act on the information.'
An app like Ask a Pharmacist has considerable potential to reduce healthcare costs. A 2018 study of Australian ED patients found approximately 40% had sought health advice online for their current issue before presenting to the ED. Providing access to actual pharmacists could help reduce medicines misadventure and associated GP and ED presentations. For Ms Lawrence, the app is also largely about convenience.
'I remember when I had babies and little kids. If you're sitting there feeding or pacing, imagine being able to just send a question on your phone rather than having to ring and wait on hold,' she said. 'Or for those who have just come out of hospital, they may not be able to get to the doctor or pharmacist.'
The goal is for Ask a Pharmacist to be self-funded, largely through advertising revenue. 'We'll incorporate advertising through the app related to the questions people are asking, likely pharmaceutical and related advertising,' Ms Lawrence said. There is also the possibility of a subscription model.
Currently, Ms Lawrence has the business model largely laid out, and said the Pharmacy Shark Tank prize money will allow her web developer to start work. 'I have the developer ready to build the app, and the other things will flow on from that. I expect it'll be up and running by the end of this year,' she said.
User testing for the app is already arranged. 'I've told my blog followers they'll soon be the guinea pigs for the app, so they're ready to test it out and see how it goes before we open it to the general public,' Ms Lawrence said.
Once the app is up and running, she expects its potential will attract further funding sources. 'I want to have the app to show other potential investors and advertisers, even just the minimum viable product,' she said. 'Pretty much anyone who can use an app on a phone or a computer – which is a lot of people, even older people – will be able to get the answer they need.'
RUNNER UP: Natalie D'Onofrio, Mobile pharmacist vaccinators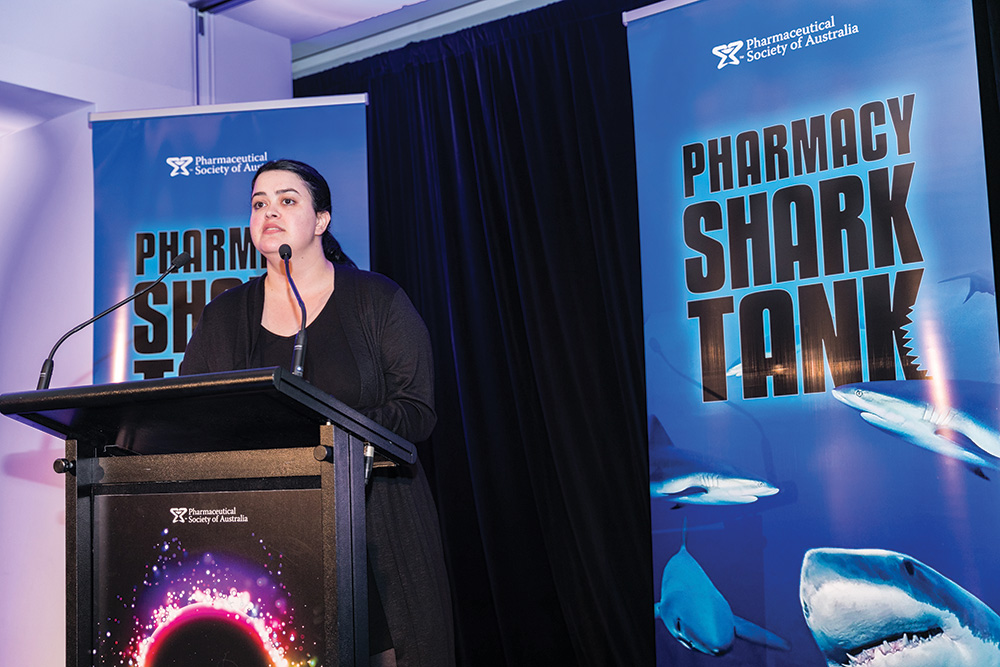 Victorian pharmacist Natalie D'Onofrio MPS was the runner up in this year's Mylan-sponsored PSA19 Pharmacy Shark Tank. She received $3000 in funding for her idea for mobile pharmacist vaccinators. Ms D'Onofrio said the idea came to her after working in her sister's sole-operator pharmacy three hours' drive from Melbourne.
'It's quite a rural area, and just talking to her about how hard it is for them to gain access to an immunisation appointment in the local clinic, I just thought it makes sense if pharmacists could be able to vaccinate in different pharmacies.'
While individual pharmacists in Victoria must undertake immunisation training before they can administer vaccines, the immunisation approval number actually goes to the pharmacy rather than the individual pharmacist.
'It just seems kind of silly to me,' Ms D'Onofrio said. She hopes to be able to have immunisation approval numbers attached to trained pharmacists so they can work from suitable pharmacies.
'Nurse vaccinators are already mobile and can do immunisations in offices and different places of work. If we can vaccinate as pharmacists, with the amount of training that we have, why not do what the nurses are doing?'
While Ms D'Onofrio plans to use her funding to buy equipment to start a mobile pharmacist vaccinator service, she recognised that updating legislation to allow for a mobile service would be the key challenge.
'I can't really do anything without approaching the health department, so my hope is to see about possibly launching a trial of the mobile service,' she said. 'When I speak with them, I hope they'll see how beneficial this could be – taking strain off the public system in rural areas and reducing preventable disease.'
PSA18 WINNER: SetDose – developments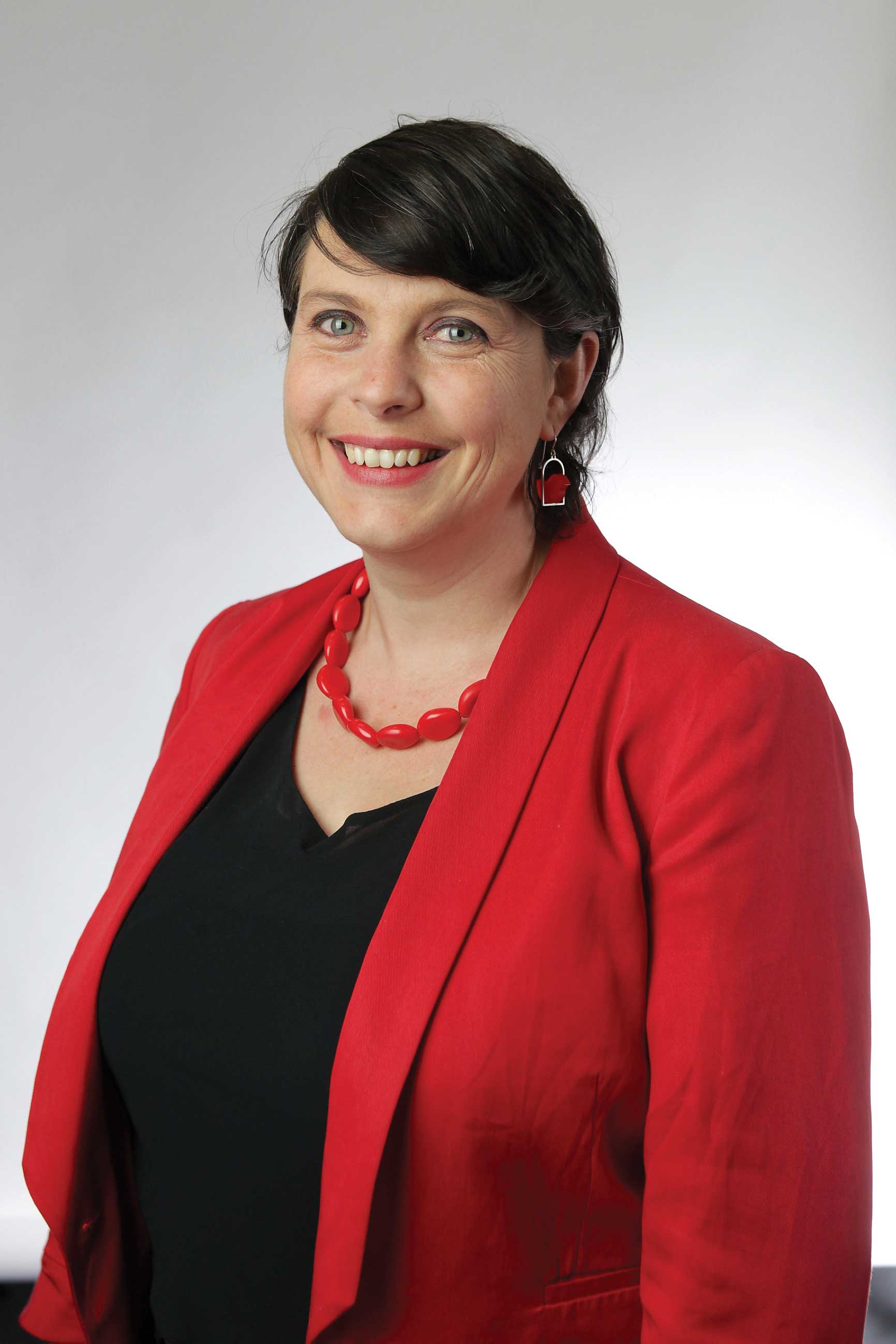 It's been a year since a pharmacist-led team from the University of Sydney took out the 2018 Pharmacy Shark Tank competition with their SetDose concept: a dose-metering device and system to reduce medicine errors. The $10,000 prize money helped the team continue to develop the system, and after some initial re-designs, this year they filed a provisional patent for their two lead SetDose prototypes.
'Two of us have also completed a commercialisation training program in medical devices through Cicada Innovations, and we've been refining one prototype in particular and doing some very early user testing,' said Associate Professor Rebekah Moles FPA (pictured), a PSA NSW Branch Committee volunteer.
The SetDose system uses a syringe attachment and encoded punch cards to ensure patients only receive correct doses of their medicine. A/Prof Moles said the Pharmacy Shark Tank funding went towards a laser cutter that helped with accurately fabricating parts, including the encoded cards.
'We've done further testing with different liquid viscosities, and [SetDose] seems to be quite accurate. The punch cards accurately control the volume, no matter the viscosity of the fluid being drawn up into the syringe,' she said.
The initial concept focused on hospital-based paediatric medicine, where highly accurate dosing is essential. But after extensive consultation with hospital-based clinicians and stakeholders, A/Prof Moles said the focus is now on aged care and community settings to launch SetDose. More investment – probably another $100,000 – for a design company to create models and produce the first run of the devices for further testing was needed. Joint industry-government grants might be possible, A/Prof Moles said.
PEOPLE'S CHOICE: Brooke Veasey and Brad Butt, Life Cardiac Clinic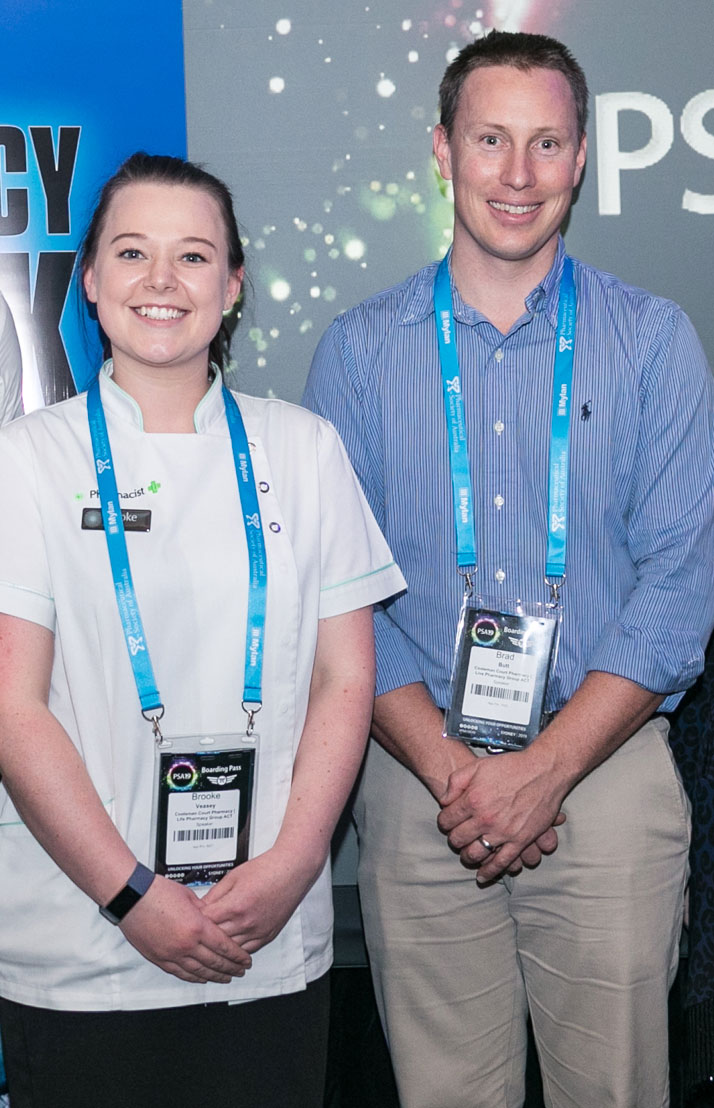 The successful Life Cardiac Clinic at Cooleman Court Pharmacy in the ACT took out this year's People's Choice Award, receiving $1000 for its service that provides community follow-up and advice for patients who've suffered a cardiovascular event.
'We make sure they're aware of their condition, their medicines, and also check in with how they're doing, how they're going with rehab, checking with their GP to make sure they've got their management plan set up,' said Brooke Veasey MPS, one of the key pharmacists behind the program.
Cooleman Court Pharmacy owner Brad Butt MPS encouraged Ms Veasey to develop her idea for the clinic, which started seeing clients in April. A stroke or heart attack can mean substantial life changes, not to mention multiple new medicines, and while cardiovascular patients receive considerable support after a cardiovascular event, Ms Veasey said many felt lost after their initial six weeks of rehabilitation and didn't know where to turn. 'So, we're trying to be there to try and catch them so that they don't fall,' she said.
The team has had positive feedback on the clinic and plans to use the prize money to train staff ready to launch the program at a second location. 'One of the things that I did, which really opened my eyes, was the ambassador program from the Heart Foundation, so we're trying to get more staff going through that,' she said.
Build your skills with PSA Short Courses at www.psa.org.au/psashortcourses