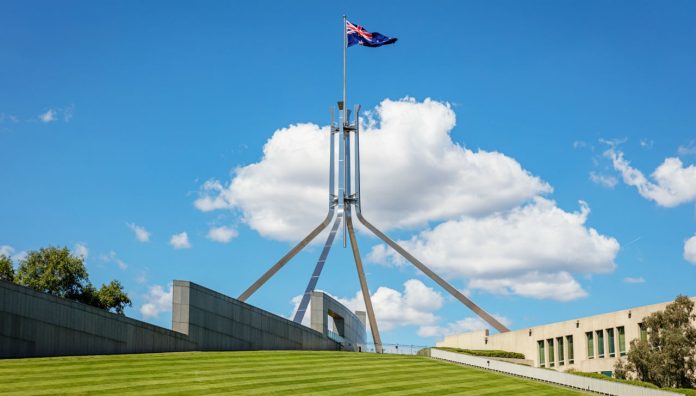 Following the announcement of this year's Federal Election date, PSA looks forward to working with an incoming Government to support a healthier Australia by making better use of the pharmacist workforce.
PSA National President Dr Chris Freeman said Australia had a world-class healthcare system, but it faced many challenges. Pharmacists, however, are well placed to increase access to care and improve patient and medicine safety.
'PSA looks forward to working with an incoming Government to improve medicine safety for all Australians by empowering pharmacists to better meet the needs of the community,' Dr Freeman said.
'Our Pharmacists in 2023 report outlines 11 key actions to improve the health of all Australians through better access to care, medicine safety and use of pharmacists' expertise.
'To meet community health needs, we must ensure pharmacists can practise to their full potential, develop within a team of health professionals and have a quality agenda for the services they deliver.
'The public want to see pharmacists' knowledge and skills being put to full use. We need to remove the structural and funding barriers that are holding pharmacists back. It's simply a waste of precious healthcare resources if we don't have our pharmacists practicing to their full potential. It's a disservice to patients and to the entire community to not fully utilise a ready and waiting health workforce to improve care.'
PSA seeks the following commitments from an incoming Government:
Address the alarming rate of medicine-related harm in our health system by declaring medicine safety a National Health Priority Area (NHPA).


'Medicine-related problems cause 250,000 hospital admissions and 400,000 emergency department presentations in Australia each year, costing the healthcare system $1.4 billion annually. At least half of this harm is avoidable,' Dr Freeman said.




'Pharmacists are the stewards of medicine safety. Their primary responsibility at all times is to ensure medicines are used safely and effectively.




'Declaring medicine safety as a NHPA will provide much-needed awareness and investment.'

Provide funding to embed pharmacists within healthcare teams, particularly in residential aged care facilities.


'Ninety-eight per cent of people living in residential aged care facilities are taking at least one potentially inappropriate medicine," Dr Freeman said.




'Embedding pharmacists in residential care facilities reduces the use of and harm caused by psychotropic medicines, opioids and antibiotics. We would like to see pharmacists embedded in every residential care facility in the country.'

Accept the Medicare Benefits Schedule (MBS) Review Taskforce's recommendations to allow pharmacists to access allied health items to provide medication management services to patients with complex care requirements.


'While GPs can include pharmacists in healthcare teams, this rarely happens because pharmacists are excluded from the list of eligible allied health providers and are therefore restricted by the current funding structures to be part of healthcare teams,' Dr Freeman said.




'Accepting the MBS Review Taskforce's recommendations as a first step, will make better use of existing MBS services by fully harnessing the knowledge, skill and accessibility of pharmacists.'

Align the incentives for pharmacists to support rural and remote communities with those of other rural and remote health practitioners.


'The seven million Australians living in rural and remote areas are more likely to have chronic conditions and poorer health outcomes than people in major cities,' Dr Freeman said.




'Pharmacists could play a much greater role in rural and remote areas, where they are often the only health provider. It's only logical that the incentives for other health professionals to go, to stay and to be educated in the bush, should be available to pharmacists as well.'

Include PSA as a signatory to the Community Pharmacy Agreement. 


PSA welcomes recent commitments by the Federal Health Minister Greg Hunt that PSA will be a signatory to the Seventh Community Pharmacy Agreement (7CPA) and from Labor's Shadow Health Minister Catherine King to 'early and inclusive' negotiations for the 7CPA.




'PSA believes in the need to preserve the accessibility of community pharmacy for the delivery of healthcare services such as vaccinations, medication management and minor illness care. For this reason, and as recommended by the Review of Pharmacy Remuneration and regulation, PSA must be included as a signatory in the upcoming 7CPA.'
'Pharmacists are among the most accessible health professionals. Every day they use their clinical training to care for patients across the country,' Dr Freeman said.
'PSA looks forward to working with an incoming Government to empower pharmacists to do more to deliver better healthcare for all Australians.'