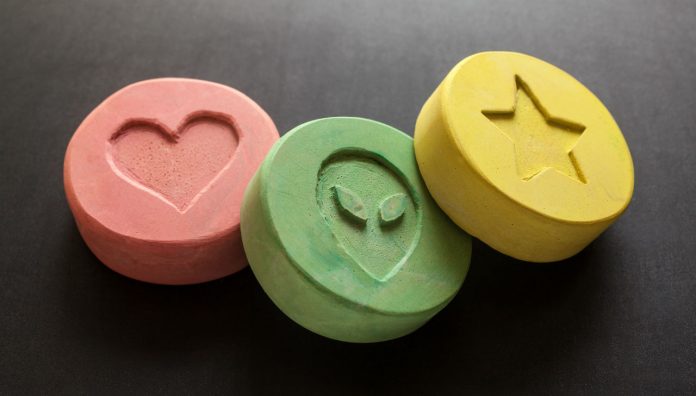 The Pharmaceutical Society of Australia (PSA) has announced their support for pill testing at music festivals and other environments where illicit drug use occurs, following a slew of fatalities and mounting public support.
In a new position statement released this week, PSA President Dr Chris Freeman said further pill testing trials should take place, and that pharmacists could play a key role in supporting the harm minimisation service.
Pill testing, which was trialled in 2018 at the Canberra festival, Groovin' in the Moo, analyses the content of illicit drugs to identify potentially lethal contaminants. At the trial, festival attendees are also encouraged to speak with a peer counsellor to help them decide how to proceed.
The statement noted that pharmacists have 'a long and established role in harm minimisation, from Opioid Replacement Therapy and needle and syringe programs to providing naloxone.'
Dr Freeman highlighted that drug-testing programs are consistent with the principles of harm reduction, pointing to the trial at the Groovin' in the Moo festival, where the lethal stimulant N-Ethylpentylone (ephylone) was uncovered in some of the drugs tested.
Drugs containing the stimulant were then disposed of, a move that emphasised the argument made by many experts that drug testing does not signal that illicit drugs are safe.
'We're quite explicit in telling people that this test doesn't tell you if your drug is safe,' Dr David Caldicott, an emergency medicine consultant at Calvary Hospital in Canberra and a leader at the Groovin' the Moo trial told the Sydney Morning Herald earlier this month.
'It just tells you what we're able to find in your sample.'
Dr Freeman echoed this sentiment in the statement.
'Pill testing informs people of the risks of illicit drugs without giving the impression that the drugs are safe – they are still illegal and potentially harmful,' he said.
He also noted that similar programs have been successful internationally.
'Several European countries already provide these services, including the Netherlands, Austria, Portugal and France,' Dr Freeman said.
Meanwhile, he pointed out that Australia is 'lagging behind', with no sanctioned pill testing services, despite evidence that young people are eager to take advantage of them.
'The evidence from Europe is clear: pill testing saves lives. It's time to invest in national trials and research so we can make informed decisions about pill testing,' he said.  
Momentum for the policy has been growing for some time, following mounting deaths and hospitalisations at music festivals due to drug overdoses, but pressure on the government to implement the policy has reached fever pitch over the past few months. Late last year the Australian Medical Association and the Royal Australian College of General Practitioners (RACGP) voiced their support, alongside event organisers for Australia's biggest festivals, including Splendour In The Grass, Falls Festival, Groovin' The Moo and Laneway.
Support has also been growing amongst pharmacists, with the National Australian Pharmacy Students' Association announcing their support for pill testing earlier this month.
Dr Freeman agreed with other groups who said that pill testing was an important complement to other harm minimisation services in reducing harm for people who choose to use illicit drugs.
'Law enforcement by itself does not stop people from dying. Pill testing can.'