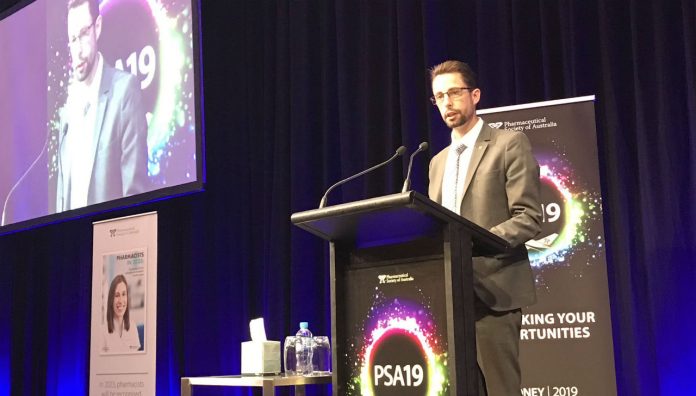 Federal Health Minister Greg Hunt has asserted the critical role that PSA will play in drafting the 7th Community Pharmacy Agreement (CPA), shaping the scope of pharmacists' practice for years to come.
Mr Hunt helped open PSA19 in Sydney this morning by celebrating PSA's inclusion for the first time as a co-signatory to the CPA. 
'That is a conscious, careful decision,' he said. 
He said PSA would not just be a co-signatory but a critical part of the design in relation to the code of ethics, practice standards and pharmacy services.
'It is important that you have a seat at that table and that you are fundamental to what is going to support patients and what is going to support pharmacists.'
Mr Hunt's statement came as he announced the quality and safe use of medicines would become a National Health Priority Area.
In his opening address, PSA National President Dr Chris Freeman said medicine safety is one of four key pillars shaping PSA's work in helping shape the 7th Community Pharmacy Agreement.
'Our approach to the next community pharmacy agreement will be about investment in community pharmacy health services,' he said.
'The often-used phrase about preserving the viability of community pharmacy network needs to be reframed. This is not about the viability of community pharmacy – it is about the primacy of community pharmacy sector as an accessible primary healthcare centre.'
However, Dr Freeman said 7CPA was just one part of the future of pharmacy funding.
'We need to stop seeing the community pharmacy agreement as the method for funding all of the activities that should be delivered by pharmacists in primary care,' he said. 
'It is clear in our mind that the community pharmacy agreement is only one enabler to better primary and aged care services delivered by pharmacists. It should not be seen as the panacea to all things.'