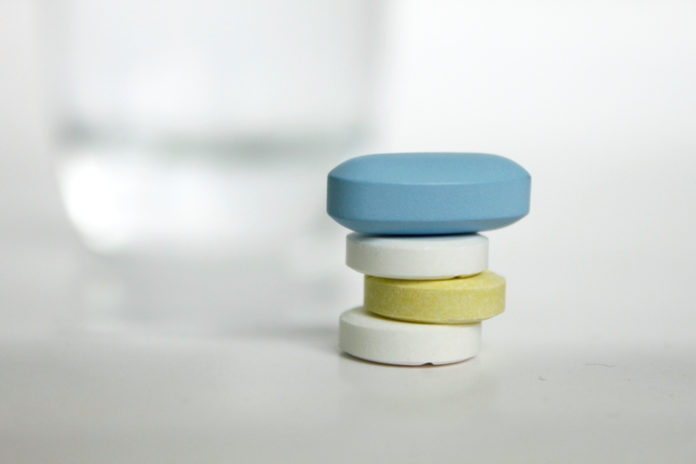 Australian Pharmacist spoke with Dr David Gillespie MP, the Federal Assistant Minister for Health, about his experiences and engagements with pharmacists during his medical career.
Dr Gillespie – who helped to officially launch construction of the new Pharmacy House in May – was elected to the Australian Parliament as Member for Lyne in 2013 and was appointed to the Federal Government Ministry following his return at the 2016 election.
Q Tell us about your medical career before becoming an MP.
A Before entering politics, I spent 33 years practising medicine, including 22 years as specialist Gastroenterologist and Consultant Specialist Physician in Port Macquarie (1993 -2013).
After my pre-clinical years at Sydney University campus, I spent my clinical years at Royal Prince Albert Hospital. After graduation I spent time training and working mainly in Sydney Teaching Hospitals and in towns such as Orange, Bathurst and Dubbo and also spent time overseas in the UK, Papua New Guinea and Canada.
My wife and I settled in Port Macquarie and I became very active in medical student and postgraduate medical training of residents and registrars as Director of Physician Training at Port Macquarie Base Hospital.
Q Are there any similarities between being a doctor and an MP?
A General medicine and gastroenterology was the perfect training for life as an MP! There are many similarities. Being an MP is about listening to people, getting across the background of an issue, diagnosing the problem and finding a solution.
Q During your career in medicine, what have been your interactions with pharmacists?
A I've worked closely with pharmacists throughout my career, in both hospitals and in private practice. The pharmacists that I've dealt with have always been able to supply a mountain of information and have been particularly helpful in managing complex drug interactions and effectively translating and explaining complex instructions to patients.
Q As a medical doctor, how do you see the relationship between doctor and pharmacist?
A We are all part of a large, holistic, multidisciplinary health workforce that is focused on delivering the best care for patients!
Q How important are pharmacists in helping improve Australia's healthcare?
A Pharmacists are critical to improving the healthcare of all Australians, no matter where they live. We rely on pharmacists to deliver and increase patient understanding and compliance with vital drug and medicine interactions, especially when it comes to minimising polypharmacy.
The advice of pharmacists, particularly in areas of shortage, can really make a difference to the healthcare of a patient. In some circumstances, it can be lifesaving.
For example, Home Medicine Reviews (HMR) sometimes reveal a treasure trove of multiple brands of the same drug that can lead to unintended side effects that the prescribing doctor has not intended.
Q What advice would you have for pharmacists to help improve their engagements with medical doctors?
A Regular consultation can make the difference. Doctors and pharmacists should work as closely as possible. Face-to-face discussions, being involved in medical ward rounds, or even regular phone conversations have the ability to make a lifesaving change in the delivery of care and lead to better outcomes.
Q As medicines experts, how can pharmacists play a greater role in community health?
A Maintaining accurate and up-to-date records that can be easily passed on to other health professionals can boost the role pharmacists play in community health.
Combined with regular liaison with a GP, this would be useful to assist in the delivery of key community health goals such as boosting vaccination rates or ensuring a smooth transition with changes in medicine when a patient leaves hospital.