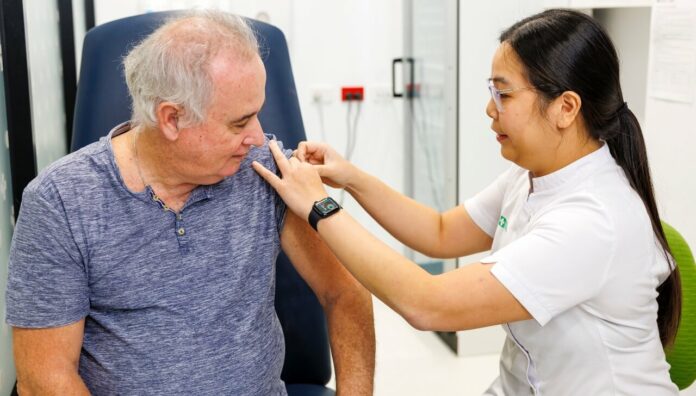 From 1 November 2023, almost 5 million Australians at risk of severe complications from shingles will have access to the Shingrix vaccine under the National Immunisation Program (NIP).
Herpes zoster (HZ), a reactivation of the varicella-zoster virus in patients who have had chicken pox previously, has a significant disease burden. Of all vaccine preventable diseases, HZ and its complications accounted for 7% of the overall burden in 2015.
One of the most common complications from the virus is post-herpetic neuralgia (PHN), particularly among older and immunocompromised patients. Up to 5–30% of patients with HZ go on to develop PHN, with risks of this complication increasing with age.
PHN can be debilitating, with burning pain in the nerves and skin persisting long after the symptoms of acute HZ have resolved. 
Without vaccination, one in three Australians will get shingles in their lifetime.
What's changed and why?
Due to superior efficacy, Shingrix will replace Zostavax on the NIP following advice from the Pharmaceutical Benefits Advisory Committee and the Australian Technical Advisory Group on Immunisation. Shingrix is administered as two doses, 2–6 months apart, at a current private market cost of approximately $560. 
The age limit for NIP shingles vaccination eligibility is now 65 years and older, down from 70 years. 
Patients soon eligible to receive Shingrix under the NIP include:
those aged 65 years and older

Aboriginal and Torres Strait Islander people aged 50 years and older

immunocompromised people aged 18 years and older.
There are no studies directly comparing the efficacy of Zostavax (a live attenuated vaccine) and Shingrix (an adjuvanted recombinant virus subunit vaccine). However, when comparing clinical trial data the adjuvant recombinant subunit vaccine demonstrated higher vaccine efficacy against placebo than the live attenuated vaccine against placebo.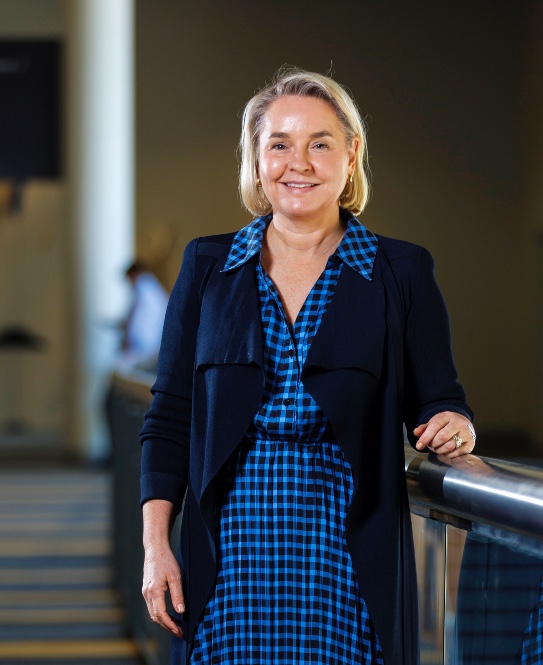 'Shingrix also provides longer lasting protection than Zostavax, with a recent study showing immunity remained high for at least 7 years after vaccination with Shingrix,' she said.
Which immunocompromised patients are eligible?
As a live attenuated vaccine, Zostavax is contraindicated for some at-risk patients, who will now benefit from the NIP reform, said Ms Castle.
'Immunocompromised patients 18 years and over can now access the vaccination via the NIP, whereas they couldn't previously,' she said.
Immunocompromised adults with the following medical conditions are eligible for an NIP-funded Shingrix vaccine:
haemopoietic stem cell transplant
solid organ transplant
haematological malignancy
advanced or untreated HIV.
Can pharmacists administer the vaccine?
Only four jurisdictions currently allow pharmacists to administer herpes zoster vaccines:
New South Wales (

Shringrix

brand only)

South Australia (

Shingrix

brand only

) 

Victoria (any brand)

ACT (

Shingrix

brand only).
As these four jurisdictions authorise pharmacists to administer herpes zoster vaccines to adults 50 years of age and older, no regulatory updates will be required to accommodate the NIP changes.
'However, the states and territories that do not currently allow pharmacists to administer a vaccine for herpes zoster will need to amend their legislation to enable this, if they decide this is their policy,' said Ms Castle.
PSA is advocating for these jurisdictions to update their legislation prior to 1 January, so eligible patients can receive a Shingrix vaccine from their local pharmacist. 
Pharmacists will receive funding of $18.85 to administer all vaccines under the NIP from 1 January, including Shingrix. While vaccine costs are covered under the NIP, administration fees may apply.
What do patients need to know?
Pharmacists should use the NIP update as an opportunity to educate patients about the dangers of HZ, and that they may be eligible to receive a free Shingrix vaccine from next month.
'Pharmacists can check their patients herpes zoster vaccination status on the Australian Immunisation Register,' said Ms Castle.
'If you do identify someone who is eligible for a herpes zoster vaccine, you should let them know the Shingrix vaccine will be free from 1 November, it is more effective than Zostavax.' 
Pharmacists should also advise patients to immediately make an appointment to receive the vaccine from their GP, or local community pharmacist – depending if pharmacist-administration is approved in their jurisdiction.
Pharmacists should advise patients who have previously received the Zostavax vaccine that they can also receive Shingrix to increase their protection against herpes zoster, as Zostavax protection decreases over time. 
However, patients should wait at least 12 months between receiving Zostavax and Shingrix, and will still need to comply with the two-dose schedule.
Want to learn more about pharmacists' role in preventing and treating herpes zoster? Attend the 'Shingles' session at the WA Annual Therapeutic Update this weekend (14 October 2023).