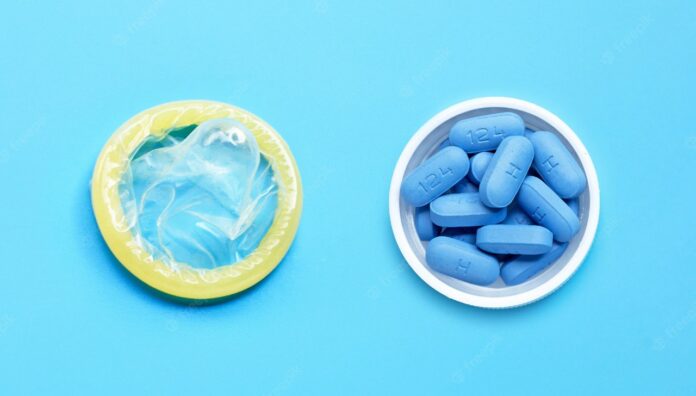 For centuries, contracting a sexually transmitted infection (STI) was often a death sentence, with mercurybased 'cures' contributing to the poor prognosis.1 
This began to change in the early 1900s, when German physician Paul Ehrlich developed Salvarsan, an arsenic-based medicine that was a 'magic bullet' against syphilis and which quickly became the most prescribed drug in the world.2 Today, four of the eight main STIs – syphilis, gonorrhoea, chlamydia and trichomoniasis – are curable with antibiotics (see Box 1). 
The remaining four – hepatitis B, herpes simplex virus (HSV), human papillomavirus (HPV) and HIV – are incurable but can be treated.3 Hepatitis B and HPV can be prevented with vaccines, while pre- and post-exposure prophylaxis (PrEP and PEP) prevent HIV infection.4 
More than 1 million STIs are acquired every day across the globe, most of which are asymptomatic. STIs can have devastating consequences on sexual and reproductive health, including pelvic inflammatory disease and infertility, cervical and other cancers, organ damage, and pregnancy complications and vertical transmission. Herpes, gonorrhoea and syphilis can also increase the risk of contracting HIV.3 
There are also emerging outbreaks of new infections that can be transmitted through sexual contact, such as Ebola, Zika, Shigella sonnei, Neisseria meningitidis and mpox – the WHO's new synonym for monkeypox – currently a notifiable disease in Australia. While not considered an STI, mpox is most commonly transmitted through skin-to-skin contact (via lesions, body fluids, respiratory droplets from prolonged face-to-face contact and fomites).5 
Men who have sex with men (MSM) are currently considered most at risk.6
Local STI rates 
Australia has had some success in reducing STIs, including a decrease in genital warts following the launch of HPV vaccines for women and the virtual elimination of vertical transmission of HIV.7 
Rates of new HIV diagnoses have also declined almost 50% over the past decade, with just 552 new cases in Australia in 2021.8 However, challenges remain, including the ongoing rise of chlamydia, gonorrhoea and syphilis, although these figures did reduce in 2021, likely due to the COVID-19 pandemic.9 
Box 1 – Global prevalence of STIs
Curable

Syphilis 

Gonorrhoea 

Chlamydia 

Trichomoniasis

Incurable

Hepatitis B 

Herpes Simplex Virus (HSV) 

Human Papillomavirus (HPV) 

HIV

Less prevalent but recent outbreaks or increases

Monkeypox 

Shigella sonnei 

Hepatitis A 

Neisseria meningitidis 

Ebola 

Zika 

Lymphogranuloma venereum (LGV) 

Mycoplasma genitalium
Source: WHO
There is also an increasing disparity in the prevalence of STIs in MSM, young people and Aboriginal and Torres Strait Islander peoples.7 
Antimicrobial resistance is another problem, particularly in the case of gonorrhoea.10 Chlamydia is the most common notifiable STI in Australia, with almost 86,000 notifications in 2021.9 
Gonorrhoea is the next most prevalent, with the notification rate increasing by 72% for men and 43% for women between 2012 and 2016.11 Notification rates for syphilis also rose during this period, by 100% among non-Indigenous people and by 193% in the Aboriginal and Torres Strait Islander population.12 
These figures are cause for 'significant concern', says Alexis Apostolellis, CEO of the Australasian Society for HIV, Viral Hepatitis and Sexual Health Medicine (ASHM), as is the re-emergence of cases of congenital syphilis. 
The ASHM is responsible for developing the Australian STI Management Guidelines, which were updated recently to recommend HIV and syphilis testing wherever STI testing is indicated. 
'This significant change means that guidelines across all communities can be aligned, removing the potential for stigma associated with demographic-based testing,' Mr Apostolellis says. 'If fully implemented, this may be a step toward normalising HIV testing for people outside of communities of men who have sex with men.'
Prevention strategies 
Australia has five national strategies which aim to significantly reduce the transmission of STIs and increase rates of diagnosis and treatment. The country also supports the World Health Organization (WHO) goal of eliminating blood-borne viruses and STIs as a public health concern by 2030.1 Pharmacists have a role in many of these areas, particularly in disseminating public health messages, says Dr Leanne Chalmers, a pharmacist and senior lecturer at Curtin University Medical School. 
'The availability of emergency contraception through community pharmacy presents a really good opportunity for pharmacists to ask patients the right questions to determine whether they need referral to a GP for STI testing,' she says. 'It's also an opportunity to promote safe sex messages where appropriate and provide advice.' 
In non-community pharmacy settings, for instance at sexual health clinics, pharmacists dispense medicines, obtain STI histories, symptomology, and details to inform exposure risk based on the nature of sexual contact. 
They can also counsel clients on antiretroviral therapy and medicine adherence, obtain best possible medicine histories and carry out medicine reviews. Specialists in HIV, such as Bruce Hamish Bowden MPS, Senior Pharmacist at The Albion Centre in Sydney, which specialises in HIV management and sexual health screening for those at high risk of HIV infection, may also procure and facilitate the supply of medicines through special access programs. 
STI screening 
One WHO action point is to improve case management for people with symptomatic STI and prevent onward transmission. It says community pharmacies are among the healthcare settings that could provide comfortable, non-stigmatising and non-discriminatory environments for people with STI. 
'New models for delivering sexually transmitted infection services should also be implemented to increase the quality and convenience of sexually transmitted infection diagnosis, care and treatment, such as telehealth, express clinics, pharmacy-based services, self-testing and self-collected specimens, mobile clinics, and expedited partner therapy,' according to the WHO. 
Encouraging regular STI testing and early treatment for priority populations is an important component of Australia's national STI strategy.
In a 2018 paper, researchers at the University of Western Australia (UWA) assessed the potential for community pharmacists to offer screening interventions for the most common STIs.15 The authors pointed to the United Kingdom's National Chlamydia Screening Programme, which aims to detect undiagnosed chlamydia infection by offering screening to all sexually active young people aged under 25 in a variety of settings, including pharmacies. Pharmacists provide asymptomatic patients with a chlamydia screening kit, which they use to collect their own urine or vaginal swab samples before posting them to a designated testing facility. 
If the patient tests positive, the pharmacist can arrange treatment and discuss the need to inform previous sexual partners. A similar scheme in Australia could help overcome some of the 'well-documented barriers' to existing chlamydia screening pathways, including 'embarrassment, inconvenience, fear or invasive sample collection and low motivation to self-refer for screening', according to the authors. 
A study involving a cash payment to encourage chlamydia screening in six pharmacies in Canberra 2011 was found to be an effective way to target hard-to-reach populations, especially men, with participation rates higher than previously reported pharmacy-based studies.16
The UWA authors concluded there was 'sufficient evidence that pharmacists can assume a more prominent role in screening for STIs'. A year ago, in December 2021, Western Australia's Pharmacy 777 became one of the first banner groups to stock HIV self-testing kits. The group's Health Services Manager Kristian Ray MPS says patient privacy is key in the provision of the tests, but that it makes sense to offer them. 
'Pharmacists are one of the most accessible healthcare professionals, so seeking advice or being able to access screening kits is a natural extension of what we do,' he says. 'Bringing these tests into community pharmacies removes a barrier to testing and screening for HIV – accessibility is key. COVID-19 rapid antigen tests, whilst working differently, have also normalised the concept of screening for conditions.' 
Pharmacists initiating PrEP and PEP 
Pharmacists are able to prescribe PrEP in some jurisdictions in the United States, including in California, where they can dispense a 60-day supply of PrEP or a 28- day course of PEP without a prescription. The law, which came into effect in 2020, states a doctor's prescription is required for future supply.17 
In Australia, PrEP can currently only be accessed with a prescription. However, it is important pharmacists are aware of treatment options and the interactions that may occur, particularly as more people living with HIV (PLHIV) are collecting their medicines from community pharmacies. Mr Bowden says advances in antiretroviral therapy have made treatment options much simpler, with most PLHIV taking a single tablet each day.
'However, it can still be complex for clinicians to ensure optimum outcomes for all PLHIV, especially for those who have been living with HIV for many years, due to co-morbidities and resultant polypharmacy and medicine-related problems,' he says. 
'One of the major advances is the knowledge that PLHIV on effective treatment who are virally suppressed (under 200 copies/ml) cannot transmit HIV to their sexual partners, with or without the use of barrier contraceptives such as condoms. This is known as U=U – undetectable equals untransmittable – and is an extremely important message to promote to PLHIV and the wider community, as it changes what it means to live with HIV.' 
Pharmacists and injectables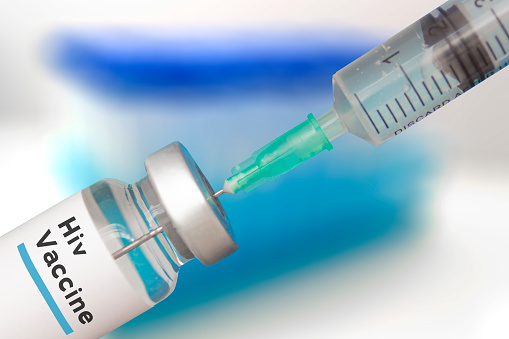 As developments continue, with them come new pharmacist roles including procurement and processes around the administration of injectable medicines. Of two vaccines available in Australia for the prevention of mpox, the third generation Jynneos is easier to administer with fewer adverse effects than the ACAM2000 vaccine. Only pharmacists in Victorian can administer the mpox vaccine so far. Supplies bought by the Commonwealth Government this year are distributed via state and territorybased programs.5 
In NSW various health services, including The Albion Clinic, and more recently some GPs, administer the vaccine. Most people recover from mpox within weeks, but it can lead to severe illness, sometimes death. 
Each vial of the smallpox vaccine, Mr Bowden explains, is able to vaccinate up to five people (instead of one) due to a recent change in administration from a 0.5 mL subcutaneous injection to a 0.1 mL intradermal injection. At View Street Medical in Perth, GP pharmacist Ashleigh Chapman MPS has begun assisting nurses with the administration of long-acting injectable medicine Cabenuva (cabotegravir 200 mg/mL, rilpivirine 300 mg/mL) for HIV by determining protocols and processes and providing patient counselling. This is just the beginning for long-acting PrEP, she says, with the WHO recommending long-acting injectable cabotegravir be offered as an additional HIV prevention option for people at substantial risk of HIV.18 
'A long-acting cabotegravir intramuscular is showing amazing results in clinical studies and will hopefully be available in Australia soon,' Ms Chapman says. 
'Our clinic will be at the forefront of administering this medicine and we are using this time with Cabenuva to get our processes in place.' Pharmacists may in future undertake broader roles in witnessed dosing or administration of other IM injections, such as ceftriaxone.
'All pharmacists should stay up to date with these innovative advancements to keep our patients safe,' Ms Chapman said.
References
Abraham JJ. Some account of the history of the treatment of syphilis. Br J Venereal Diseases 1948;24:153–61.

Williams KJ. The introduction of 'chemotherapy' using arsphenamine – the first magic bullet. J R Soc Med 2009;102(8):34–38.

World Health Organization. Sexually transmitted infections. 2022. At:

www.who.int/news-room/fact-sheets/detail/sexually-transmitted-infections-(stis)

Ending HIV. PrEP for HIV prevention. 2022. At:

https://endinghiv.org.au/stay-safe/prep/

Australian Government Department of Health and Aged Care. Updated ATAGI clinical guidance on vaccination against MPX (Monkeypox). August 2022. At: www.health.gov.au/sites/default/files/documents/2022/08/atagi-clinical-guidance-on-vaccination-against-monkeypox.pdf

NSW Health. Monkeypox. 2022. At: www.health.nsw.gov.au/Infectious/factsheets/Pages/monkeypox.aspx

Thng CCM. A review of sexually transmitted infections in Australia – considerations in 2018. Acad Forensic Pathol 2018;8(4):938–946.

King, J, McManus, H, Kwon, et al. HIV, viral hepatitis and sexually transmissible infections in Australia: annual surveillance report 2022. At:

https://kirby.unsw.edu.au/sites/default/files/kirby/report/Annual-Surveillance-Report-2022_HIV.pdf

Australian Institute of Health and Welfare. Infectious and communicable diseases. 2022. At:

www.aihw.gov.au/reports/australias-health/infectious-and-communicable-diseases

Lahra MM, Hogan TR, Armstrong BH, et al. Australian gonococcal surveillance programme annual report, 2021. Commun Dis Intell 2022. Epub 2022 August 18.

Australian Government Department of Health and Aged Care. Pregnancy care guidelines: gonorrhoea. 2019. At: /

www.health.gov.au/resources/pregnancy-care-guidelines/part-g-targeted-maternal-health-tests/gonorrhoea

Australian Government Department of Health. Fifth National Aboriginal and Torres Strait Islander blood borne viruses and sexually transmissible infections strategy 2018–2022. 2018.

World Health Organization. Global health sector strategies on, respectively, HIV, viral hepatitis and sexually transmitted infections for the period 2022-2030. 2022.

Australian Government Department of Health. Fourth National Sexually Transmissible Infections Strategy 2018–2022. 2018.

Wood H, Gudka S. Pharmacist-led screening in sexually transmitted infections: current perspectives. Integr Pharm Res Pract 2018;7:67–82.

Guasco R. HIV prevention drugs now available in California without prescription. Positively Aware. 2020. At:  /

www.positivelyaware.com/articles/hiv-prevention-drugs-now-available-california-without-prescription

World Health Organization. Guidelines on long-acting injectable cabotegravir for HIV prevention. 2022. At:

www.who.int/publications/i/item/9789240054097

World Health Organization. STIs in 2022: emerging and re-emerging outbreaks. 2022 (https://www.who.int/news/item/02-09-2022-stis-in-2022-emerging-and-re-emerging-outbreaks).