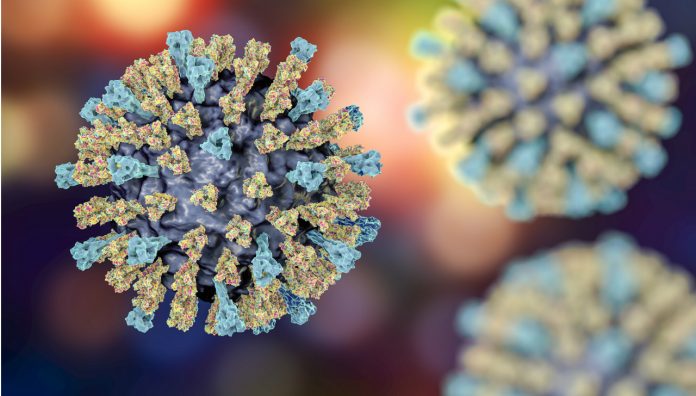 Free catch-up MMR vaccinations will be available to all eligible Tasmanians from pharmacists following a health department-approved online training program, as well as GPs.
The initiative was announced last week by Tasmanian Minister for Health, Sarah Courtney. It is set to be rolled out in pharmacies in the coming month and includes the current influenza and dTpa vaccines. 
Pharmacists must complete the Tasmania Government Department of Health and Human Service's approved two-hour online training program before they can offer this expanded vaccination service. The training program has been developed by PSA and is currently in an approval process from the Tasmanian government. 
Tasmanian PSA Branch President, Dr Ella Van Tienen, said the program will help reduced the number of non-immunised adults in the community, who are particularly vulnerable. The expansion of vaccines administered by pharmacists will bring Tasmania in line with other states and territories.
'These vaccines targeting measles, mumps, rubella, diphtheria, pertussis and tetanus are vital in saving lives and protecting the community from the spread of these potentially life-threatening diseases,' Dr Van Tienen said. 
'The availability of these vaccines through pharmacist immunisers benefits consumers due to the accessibility of community pharmacy and convenience, as well as benefit[ting] the health system through higher vaccination rates and cost savings,' she added.
Less than 40 per cent of at-risk people over 18 years are considered to be fully vaccinated in Tasmania.
Under PSA's Pharmacists In 2023: Roles and Remuneration report, pharmacists will be able to practise to their full scope through vaccine provision, collaborative prescribing and chronic disease support. 
Dr Van Tienen said PSA hopes to offer an expanded range of vaccines. This includes travel health and childhood vaccines by 2023. 
Ms Courtney also endorsed the administration of vaccines by pharmacists to assist Tasmanians' access immunisation services, particularly in regional areas.
'Many people born between 1966 and 1994 will not have had measles or received two doses of a measles vaccine. This means up to 15 per cent of these Tasmanians may not be immune,' she said.
Ms Courtney added: 'Due to fragmented childhood immunisation records for many people, anyone who is unsure of their vaccination status is encouraged to receive a booster dose of the measles-mumps-rubella vaccine.' 
Public health experts advise that people born before 1966 are likely to be immune following childhood infection. Most people born after 1994 are likely to have received two doses of measles-containing vaccines as a child under the National Immunisation Program.
Previously, Tasmania has lead the nation's way in lowering the age of pharmacist-administered vaccines. Dr van Tienen advises all pharmacists who have an interest in becoming immunisers complete the PSA-developed course. As part of the state's Winter Demand Management Plan 2019, pharmacist-led flu vaccination now includes children 10 years and over.