Soak up the learning and networking opportunities at these upcoming events while raking in CPD credits.
Whether you've recently returned home invigorated from the FIP Congress in Brisbane, or you were unable to attend and need a learning fix – PSA has a calendar full of events to pique your interest and refresh your practice in 2024.
All sessions at PSA conferences are accredited, said Kerri Barwick MPS, PSA General Manager Education Training and Knowledge Development. 'At all our conferences, delegates can gain up to 14 group 2 CPD points in a typical day,' she said.
Here's a roundup of dates to mark in your calendar next.
The last ATU of 2023
The local Annual Therapeutic Updates (ATUs) offer an opportunity to see local colleagues while absorbing education designed specifically around what's happening in your region, said Ms Barwick.
'With the rapid changes in jurisdictional legislation and support for expanding scope of practice in many states, it's more important than ever to keep your knowledge current and network with peers to find out how they are embedding changes into practice,' she said.
If you're based in Western Australia, make sure to attend the WA Annual Therapeutic Update (ATU) on 14 October at the QT hotel in Perth. Update your pharmacist scope of practice knowledge in sessions on prescribing medicines for urinary tract infections, providing a travel service and administering long-acting depot buprenorphine. Register here to attend.
2024 ATU dates around Australia
Kick off 2024 right by attending the NSW ATU from 16–18 February – held on the sunny Central Coast at the Pullman Magenta Shores. Pop over to Magenta Beach, located at the end of the resort, for a swim after a full day's learning.
After the Easter break, pharmacists based in South Australia and the Northern Territory can boost their knowledge at the SA/NT ATU in Adelaide on 13 April.
Those based on the southeast coast can embrace the winter chill at the VIC/TAS ATU on 1–2 June in Hobart. The conference will take place at the Hobart Function and Conference Centre on the picturesque Elizabeth St Pier.
At the tail end of the year, catch the last therapeutic updates on:
5 October – WA ATU 

19–20 October – QLD ATU.
Venues for these events are yet to be confirmed.
The big ticket events
Along with local offerings, PSA also hosts various national and international events.

PSA's second Consultant Pharmacist Conference, CPC24, will be held from 3–5 May in Cairns at the Pullman Hotel.
'Delegates will get a perfect mix of great winter weather and targeted clinical education for credentialled pharmacists,' said Ms Barwick. 'But any pharmacist can benefit from the quality of education sessions on offer.' Early bird registration for CPC24 is now open.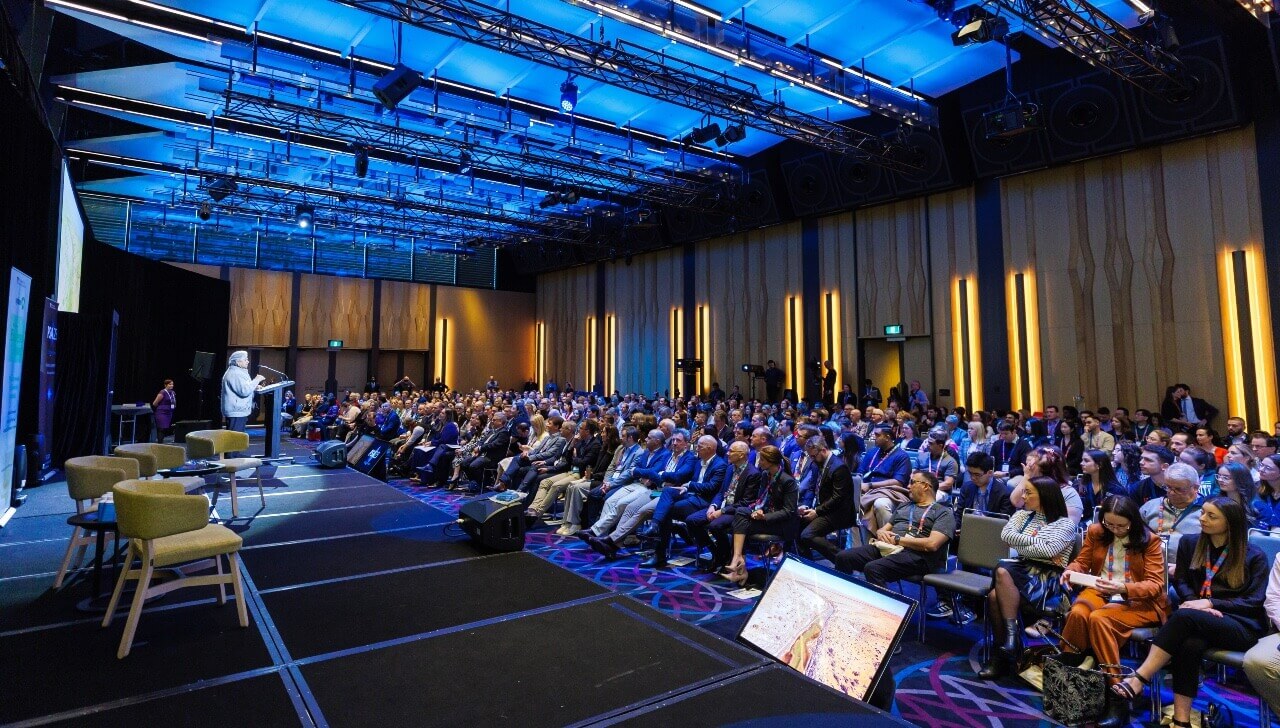 Need an excuse to travel overseas? The 48th PSA Offshore Refresher Conference held 7–15 May will be held in Madrid and San Sebastian. The chock-full program is already in the works – check out what's on offer here.
Next year, PSA24 on 2–4 August, will be held at a new venue. After exponential growth, PSA's flagship conference will take place at the massive Sydney International Convention Centre.

'PSA24 is an opportunity to come together as a profession for leading education sessions on the latest practice changes, as well as a social program to celebrate all the industry has achieved over the year,' added Ms Barwick. 
What to expect at PSA conferences
Learning opportunities aside, attending these conferences gives pharmacists the opportunity to catch up with friends, make new connections and connect with PSA staff – from the President, CEO, State and Territory managers and other fantastic support staff, said Ms Barwick.
'You can tell us what's happening in your area of practice as PSA is here for all pharmacists in all settings,' she said.
Restoring faith in the pharmacy profession is another big drawcard.
'We can get stuck in the day-to-day of our roles and weighed down by some of the current negative publicity, but our future is shining bright with the scope of practice review and increasing acknowledgement that pharmacists belong everywhere there are medicines,' said Ms Barwick. 
'Getting out among the leaders in our profession reminds me how many dedicated pharmacists are giving their all to employ medicine safety for patients and their community.'