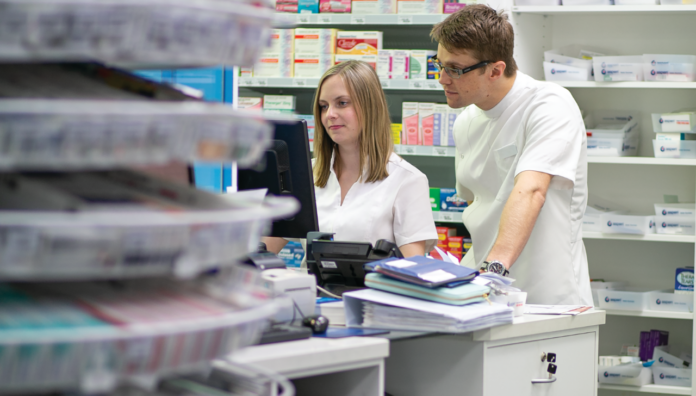 All the new initiatives, funding schemes and Pharmaceutical Benefits Scheme (PBS) listings that kicked into gear on 1 July 2023. 
Major changes affecting pharmacy practice took place at the start of the financial year last Saturday. Here's an overview of the biggest updates.
1. Prescribing of MDMA and psilocybin for PTSD and depression
Australia became the first nation to legalise prescribing of psilocybin and MDMA when a Schedule 8 listing by the Therapeutic Goods Administration (TGA) came into effect. 
A clinical memorandum released by The Royal Australian and New Zealand College of Psychiatrists advises:
there are strict indications for use – MDMA to treat post-traumatic stress disorder and psilocybin for treatment-resistant depression, with prescribers required to provide justification for the treatment course of action

prescribing is only permitted by specialist psychiatrists under the TGA's

Authorised Prescriber Scheme

a treatment protocol must be specified including dosing information and the number of sessions required

the medicines must be administered in medically controlled settings, with reports on efficacy, safety outcomes and adverse effects essential.
'The access will involve a small number of administrations – probably 1–3 full-day, high-dose sessions with pre- and post-psychotherapeutic support,' said Associate Prof Daniel Perkins, co-executive director of the Psychae Institute in Melbourne.
While the evidence base for psychedelic-assisted treatment is emerging, existing research indicates the medicines can be highly effective. One study found 67% participants no longer met the criteria for PTSD after treatment with MDMA, and a recent clinical trial found 54% of participants were classed as being in remission from major depressive disorder after treatment with psilocybin.
However, the cost of psychedelic-assisted sessions, estimated to reach between $15,000 and $25,000, could prove prohibitive for many patients.
For more information, refer to the upcoming CPD "The therapeutic potential of psychedelics" in the July issue of Australian Pharmacist – in mailboxes and inboxes later this month.
2. Consumer price index increase to dispensing fees
Community pharmacies have received an increase in fees for dispensing PBS medicines, following a 7% indexation rise.
The following fees, patient contributions and Safety Net thresholds now apply:
| | Fees, Patient Contributions and Safety Net Thresholds | |
| --- | --- | --- |
| Dispensing Fees: | Ready-prepared | $8.37 |
| | Dangerous drug fee | $5.18 |
| | Extemporaneously-prepared | $10.41 |
| | Allowable additional patient charge* | $3.29 |
On a standard script for atorvastatin, for example, pharmacies will receive an extra $0.85, increasing the fee to $12.99 per script.
3. New and amended PBS listings
Several new PBS listings have been introduced, including a widening of the eligibility criteria for oral COVID-19 antiviral nirmatrelvir and ritonavir (Paxlovid®) to include patients aged 50–59 years of age with one risk factor for severe disease. Prior to this update, the antiviral was available to patients 60 years and older with two risk factors for severe disease.
Pharmacists should promote awareness in patients who meet these criteria, and encourage them to work with GPs to develop a plan should they test positive.
Other PBS-listed additions include finerenone to treat chronic kidney disease in patients with type 2 diabetes, which will reduce out-of-pocket fees from $1,000 to the PBS copayment for more than 26,000 patients.
Changes to the PBS listing of methadone oral liquid for palliative care patients were also implemented. This allows pharmacists to provide volumes of methadone hydrochloride 25 mg per 5 mL oral liquid smaller than the whole bottle (200 mL) at a PBS subsidised price.
4. Regional Pharmacy Maintenance Allowance boost
The annual budget for the Regional Pharmacy Maintenance Allowance (RPMA) doubled this financial year following a $39.8 million funding boost.
While larger rural towns such as Armidale in NSW or Bribie Island in Queensland will receive a maximum of $6,000, very remote towns including Currie in Tasmania or Queensland's Thursday Island with a prescription volume range under 22,000 could receive up to $95,404.
5. Revised ODT program launches, but issues were reported
The new Opioid Dependence Treatment (ODT) Community Pharmacy Program began last weekend, significantly reducing out-of-pocket fees for patients paying only any necessary PBS co-payments.  
However, several issues were reported to PSA via the Pharmacist to Pharmacist Advice Line during the transition which have been communicated to the Department of Health and Aged Care, including:
problems updating ODT dosing software

larger quantities of ODT unable to be claimed

client hesitancy around privacy forms.
Should you experience problems with your dosing software, PSA Victorian State Manager Jarrod McMaugh MPS recommends contacting your vendor. In the meantime, doses should be manually tracked.
'If you've made a couple of attempts and your software is not working, track everything manually in the short term, and try again after any contact with your vendor.'
For those unable to claim larger quantities, rest assured that the prescriptions are still valid, even if the PBS claim can't be submitted yet.
'We have received reports that Medicare staff are unfamiliar with the changes, and PSA is discussing this matter with the Department of Health and Aged Care,' he said. 
If you encounter any hesitancy from clients around privacy, he suggests letting them take the  privacy agreement home for further reading.
'Ask them to explain their concerns or questions, then spend time with your clients to address them,' said Mr McMaugh.
Lastly, pharmacists should remember to use virtual volumes rather than reduced expiry dates on ODT prescriptions.
'We're not providing the entire volume to clients on the day we dispense, and we need to track how much they're entitled to utilise on that prescription right from the start, and not modify the Drug Register until a person has physically received a supervised dose or takeaway dose,' he said.
For more information on the new program, pharmacists can refer to: