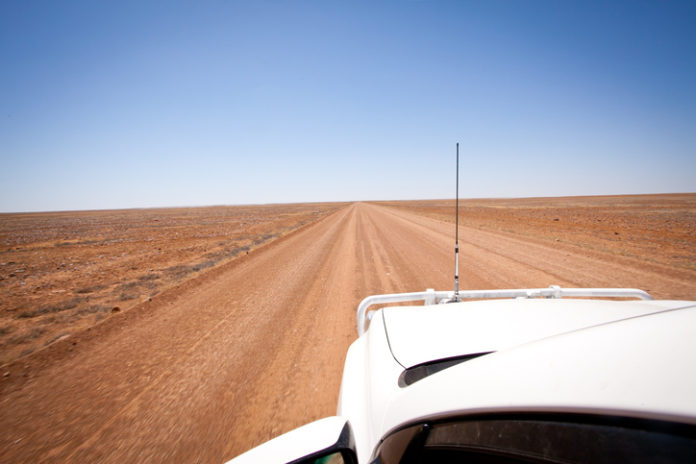 Alice Nugent MPS is an accredited pharmacist working in several AHSs around Dubbo in regional NSW.
After completing her pharmacy studies, Ms Nugent travelled around Australia until a three-month locum in Darwin turned into an eight-year role in a large community pharmacy.
She travelled thousands of kilometres across the Northern Territory by 4WD, plane and boat to ensure remote areas had timely access to quality medicines. It was here that she developed a passion for rural and Indigenous health.
Ms Nugent returned to Dubbo to be closer to her family and started working in a number of AHSs, where her average workday includes a variety of tasks.
7.30 am
Drive 45 minutes to the small rural town I visit once a week.
8.30 am
Hold team meeting with GPs, nurses and health workers. Discuss clients who have been in hospital – I will organise a HMR referral including up-to-date pathology, specialist letters and clinical notes.
9.00 am
Talk with GP about a mental health patient I did a home visit for last week. I discovered he had not been taking all his medication and was feeling unwell. He avoided being admitted to hospital this time and is being followed up by mental health services.
9.30 am
Prepare information for the GP for a patient on multiple mental health drugs including Sodium Valproate, who wants her Implanon contraceptive implant removed. I offer to talk to the patient.
10.00 am
See a new patient in the clinic who has brought in their bag of medications. Discard half of them, enter the list in the computer system and make some notes for suggested changes for the GP.
10.30 am
Help one of the reception staff who has just started doing her health worker training with an assignment question 'What is QUM?'
10.45 am
Liaise with the local hospital who supply our imprest stock to update our formulary to include some extra medication for emergency treatment of migraine.
12.00 pm
Join fortnightly integrated care meeting with hospital care coordinator, Indigenous liaison officers, diabetes unit staff and practice nurse to discuss patients who have been in hospital or at high risk. I will organise HMRs for some recent discharges. The diabetes unit ask me to talk to one of their patient support groups.
1.30 pm
See a patient in the clinic for a non-claimable HMR. A home visit wasn't possible as the patient seems to be technically homeless. They are living between relatives and weren't sure if it would be ok for me to visit the current house.
2.30 pm
Home visit for HMR with Aboriginal Health Worker. She checks BP, INR and BSLs while I check medications. This is a very common scenario of multiple medications for diabetes, heart disease, renal impairment and mental health issues. Visits tend to take a while as it is important to listen, discuss family issues and build relationships. The patient thanks us for our help and suggests we also visit two of his brothers. I will write up the HMR later and the health worker will help the patient with some disability support paperwork.
4.30 pm
Review my patient notes in the computer system and highlight those who would benefit from an appointment with me in the clinic or a HMR.
5.00 pm
Spend the drive home thinking about how much more I could do if I was funded for more than one day a week. I would love to spend more time talking to patients to help them understand it is important to take your medicine the right way, so it helps you feel better and live longer! This is my definition of QUM.
Aboriginal Health Service (AHS) is a general term for organisations that may or may not be community controlled.