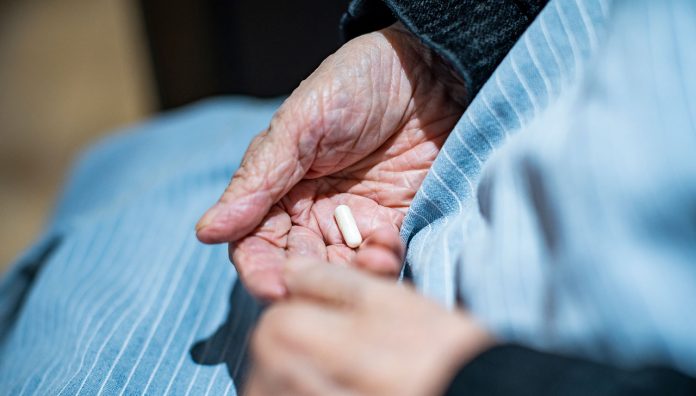 Data released last month shows an increase in the number of aged care residents prescribed antimicrobials, highlighting the need for pharmacists to use their expertise to fight antimicrobial resistance. 
The 2018 Aged Care National Antimicrobial Prescribing Survey (AC NAPS) found nearly 10% of aged care residents were prescribed antimicrobials last year, up from 8.8% in 2017.
PSA National President Associate Professor Chris Freeman said this was cause for concern, given antimicrobial resistance is one of the greatest challenges facing healthcare in Australia and around the world.
'In just one year we have seen a significant and concerning increase in antimicrobial prescribing,' he said.
'The World Health Organisation has named antimicrobial resistance as a global health threat. Antimicrobial resistance means our most powerful medicines, such as antibiotics, may no longer be effective in treating infections like pneumonia.
'Over prescription of antimicrobials and misuse of these life saving medicines are factors in the rise of resistance,' A/Prof Freeman said.
Community at risk
In 2018, 2341 antimicrobials were prescribed for 1988 residents with suspected skin or soft tissue (25%), respiratory tract (28.5%) and urinary tract (19%) infections the most commonly reported reasons, according to the AC NAPS.
Antimicrobial prescriptions were reported for indications for which they are not recommended; antimicrobial review or stop dates were not documented for about 59% of prescriptions; documentation of indication was missing for 25%; and almost 20% were prescribed for as needed administration, the survey, released by the Australian Commission on Safety and Quality in Health Care, also found.
A/Prof Freeman said this means residents may be taking antimicrobials longer than necessary, or when they don't need to.
'There is no clear finish date or prompt for a healthcare provider to check in with an aged care resident, or for the care staff to make sure they are still taking or have ceased taking an antimicrobial based on current health,' he said.
'This lack of support to aged care residents, and to facility staff, is putting aged care residents and the wider community at risk from the epidemic of antibiotic resistance.'
On the ground action
Opportunities to improve the safety of care provided to aged care residents include promoting concordance with national treatment guidelines, which would lead to reductions in the use of broad-spectrum antimicrobials, the AC NAPS report stated.
As experts with a responsibility to see that medicines are used safely, effectively and judiciously, A/Prof Freeman said pharmacists can play an important role in leading this charge. 
'This is, again, another example of inappropriate medicine use within aged care, often caused by the prescriber making the wrong decisions about medicines,' he said.
'The report … highlights the real necessity for pharmacists to have more time in aged care facilities and other health care teams to ensure doctors do the right thing with prescribing medicines so that we can improve the safe use of medicines within aged care.'