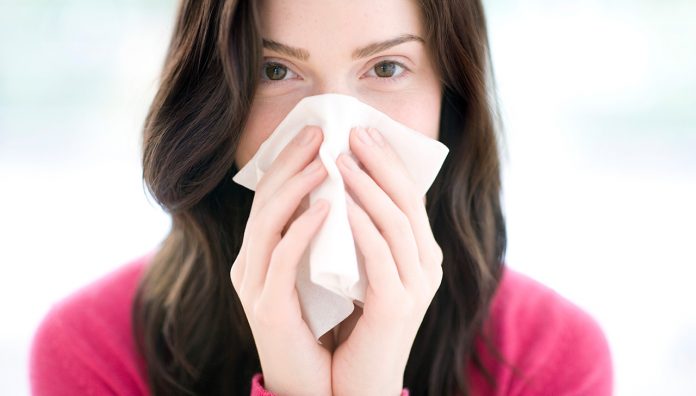 Are you aware that untreated allergic rhinitis (AR) can result in impaired driving performance similar to a blood alcohol level of 0.5% due to the health consequences of AR?1
At PSA19 Associate Professor Bandana Saini presented an update on the current evidence-based management for AR.
A/Prof Saini supports the move from older classification guidelines to the ASCIA guidelines for AR.
These guidelines use duration and severity of symptoms to classify AR into four categories (mild intermittent, moderate-severe intermittent, mild persistent and moderate severe persistent) in order to provide appropriate treatment.
The guidelines recommend intranasal corticosteroids (INCS) as first line therapy in moderate-severe intermittent and persistent AR, and mild persistent AR. A/Prof Saini highlighted that INCS are the most potent anti-inflammatory agents in AR, with a superior effect compared to other medications.
For patients where optimum treatment outcomes have not been reached with INCS alone, check adherence before considering add-on treatments or referral.
Different formulations can affect adherence, with taste, odour, sensation and runout all factors affecting patient preference. Other factors that are critical to ensuring adherence include spray angle, head position and inspiratory airflow rates.
A/Prof Saini recommends working with your AR patients to develop an action plan. These can be written by a pharmacist and do not need consultation with a doctor.
For more information there is online training on management of AR available from ASCIA.
Click here to download a patient allergy management plan.
Reference
Church MK, Zuberbier T. Untreated allergic rhinitis is a major risk factor contributing to motorcar accidents. Allergy 2019;74(7);1395-1397