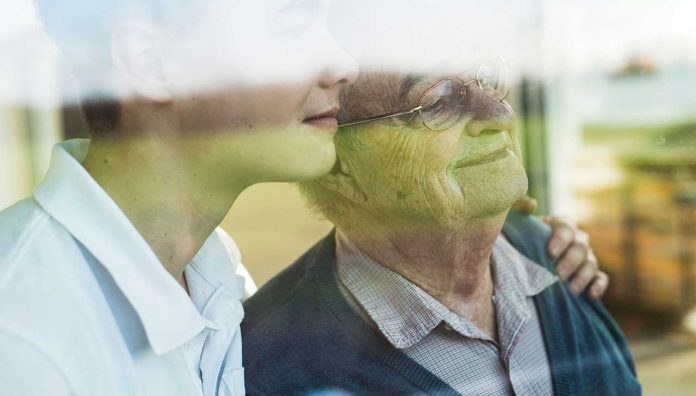 The Royal Commission into Aged Care Quality and Safety has heard clear calls for pharmacists, as a priority, to spend more time on the ground in residential aged care.
Hearing from dozens of witnesses and receiving hundreds of submissions, the Royal Commission has travelled the length and breadth of the country in recent months.
But one clear theme has been the importance of safe and quality use of medicines, said PSA National President Associate Professor Chris Freeman.
'Given the evidence presented, PSA believes it highly unlikely that the commission will fail to recommend an expanded role for pharmacists in residential aged care facilities (RACFs),' he said.
The commissioners are not required to provide an interim report until 31 October, and their final report is not due until 30 April next year.
In the meantime they will be sorting through vast amounts of compelling evidence, including that presented by Dr Janet Sluggett from Monash University's Centre for Medicine Use and Safety.
'I emphasised to the commissioners the urgent need for a subsidised model of practice which enables pharmacists to be integrated within RACFs to provide clinical pharmacy services and support quality use of medicines,' Dr Sluggett recounted.
'Pharmacists can identify medicines-related problems, help to resolve those problems and prevent future medicine-related problems from occurring. Bringing pharmacists closer to the point of care will increase capacity to identify and resolve the medicine-related problems that we are seeing in RACFs.'
Reducing antipsychotics and benzodiazepines
The prescribing of antipsychotics and benzodiazepines was high on the Royal Commission's agenda after a number of alarming media reports on the use of physical and 'chemical' restraints.
Dr Juanita Breen (previously Westbury) from the Wicking Dementia Research and Education Centre was asked about her findings from the RedUSe study,1 which looked at antipsychotic and benzodiazepine prescribing – just one example of medicine safety problems – in more than 12,000 aged care residents.
'In some homes you had 45% of residents taking an antipsychotic every single day, but on the other end of the scale you had some with 6% of residents,' Dr Breen told the commission.
'Some homes are very quick to rush to the medication for management, whereas other homes are much more prudent.'
Dr Breen added: 'The RedUSe program provided substantial evidence that a pharmacist-led program, incorporating quality improvement strategies and review, can significantly reduce the rate of psychotropic use and promote their review in aged care.'
The commission also heard from a registered nurse who was asked: 'Why is chemical restraint used in residential care?'
'Because there's not enough staffing,' responded the nurse, known as Elizabeth.
'It's really confronting and unsavoury to physically restrain people, and … I can't think of a time where it actually should be happening at all … rather than give proper care, you just sedate people so then they're not annoying you … It's not acceptable.'
Inappropriate prescribing and polypharmacy
The use of medicines overall was another key concern reflected in statements from Dr Robert Herkes, the Chief Medical Officer at the Australian Commission on Safety and Quality in Health Care.
Dr Herkes spoke about the need to ensure that residents at RACFs receive the best outcomes from multiple medicines.
'One of the things we were keen to think about adding to the standards is around medication review,' he said.
'It's around the appropriate use of medicines, and making sure high-risk medicines, like antipsychotics, are treated with respect rather than handed out without due diligence.'
The Age Discrimination Commissioner, Dr Kay Patterson, also raised concerns about medicines in aged care noting the lack of medicines reviews, particularly in the context of residents returning from hospital.
'I have a large number of general practitioner friends … and pharmacy friends …. who are appalled that there isn't sufficient review of medication,' Dr Patterson said.
PSA's recent report – Medicine Safety: Take Care – showed that 98% of residents in an RACF have at least one medicine-related problem and over half are exposed to at least one potentially inappropriate medicine, said A/Prof Freeman.
'Pharmacists, with their unique expertise in medicines and medicine management, are ideally placed to identify and help resolve these issues,' he said.
'It is really quite alarming that the safe and quality use of medicines, especially the inappropriate use of antipsychotic medicine, appears to have not improved within RACFs over the past five years.'
Medicines administration and management has been the number one issue raised with the Aged Care Complaints Commissioner in recent years.2
Embedding pharmacists in RACFs
In order to address these issues the Australian Government's Chief Medical Officer, Professor Brendan Murphy, told the Royal Commission that embedding pharmacists in RACFs was a priority.
'The [Aged Care Clinical Advisory] Committee's view was that the highest priority was probably the embedded pharmacist,' he told the court.
'There is … `available pharmacy workforce now and the trial results showed the benefit and there's a benefit well beyond psychotropic medication.'
Professor Murphy added that the option of embedding part-time pharmacists in aged care facilities was also being considered 'to promote the clinical governance around medication more broadly, not just psychotropic medication'. Embedding pharmacists in RACFs could also help to deliver more needed collaborative care.
GP Professor Dimity Pond told the Royal Commission that in her time in RACFs, case conferences involving health professionals such as geriatricians, pharmacists and other health professionals occurred 'very rarely'.
This was attributed to the lack of remuneration for non-GP health professionals to attend.
'They don't pay the facility … the geriatrician, the other allied health or the pharmacist to attend,' said Professor Pond, the Head of the Discipline of General Practice at the University of Newcastle, who has a special interest in dementia.
'They will come in their own time and unremunerated … this needs to be sorted.'
Dr Breen also stressed the importance of pharmacists working more effectively with staff.
'Pharmacists … who worked in the sector often said that they encountered real resistance to actually reduce the overall use, because a lot of the staff were quite concerned that behaviours would return or be escalated if the use was reduced,' she said.
Pharmacists were 'ideally placed to provide education and training in this area', Dr Sluggett told the commission.
'I was asked to present results from research at the Registry of Older South Australians, which showed a sharp increase in antipsychotic use in the year before individuals entered an RACF. In the three months after entering an RACF, one third of all residents living with dementia receive an antipsychotic,' she said.
'This evidence, drawn from over 97,000 Australians residents, suggests increased education and support around nonpharmacological strategies to manage the behavioural and psychological symptoms of dementia will be key to minimise antipsychotic use in RACFs,' Dr Sluggett said.
Terry Reeves: Royal Commission case study on antipsychotic use
A photo shows Terry Reeves bright and alert – looking young for his 72 years – on his first day of respite care at a western Sydney nursing home.
Seven weeks later he is pictured slumped in his chair, having lost weight and quite visibly aged.
'When Terry came home, he was totally incontinent. He laid on the floor and he couldn't move or eat anything independently,' his wife, Lillian Reeves, said in a statement to the Royal Commission into Aged Care Quality and Safety. 'He could barely walk. He could only shuffle with assistance.'
Reeves' family has claimed that during his 61-day stay at Garden View Nursing Home, Reeves was given risperidone without their knowledge or consent.
Records examined by the Royal Commission showed that Dr Kenneth Wong prescribed 0.5 mg of risperidone at night.
'The nursing staff informed me that the low dose risperidone [0.25 mg tds on an 'as needed' basis] was not effectively managing Mr Reeves' distress, his wandering or his behaviour and the wandering was creating a risk of falling,' Dr Wong told the commission.
'I advised the nursing staff that, considering Mr Reeves was at risk of falling if he continued to wander around the nursing home, they could use a belt restraint if they were unable to moderate that behaviour by other means.'
Reeves' family told the commission they were repeatedly told that he was restrained because he had been aggressive.
Reeves' daughter, Natalie Smith, told the Royal Commission: 'Almost every time I visited Dad (more than 20 visits and no more than three days apart), I would arrive to find he was restrained in a chair in the east wing, often without shoes or a jumper and on some occasions having wet through his pants,' she said.
Following an ABC report that Reeves was restrained for a total of 14 hours on one day,⁷ the then-Aged Care Minister Ken Wyatt introduced the Quality of Care Amendment (Minimising the Use of Restraints) Principles 2019.8
PSA submission
All of these statements support PSA's call for a national program that expands the role of pharmacists in all aged care facilities, said A/Prof Freeman.
'We believe that the government can increase the investment in the Quality Use of Medicines (QUM) program for pharmacists to increase the amount of time that a pharmacist can spend on the ground in an aged care facility,' he said.
'The current funding for an average-size aged care facility of around 75 residents, equates to about three hours per month. This investment is simply not sufficient to address the significant issues with safe and quality use of medicines in aged care.'
The PSA called for all residents in aged care facilities to have timely access to Residential Medication Management Reviews (RMMRs) conducted by a pharmacist, appropriate investment in QUM services, and funding for Dose Administration Aids.
'Pharmacists' expertise must be recognised and their skills used across the aged care sector,' said A/Prof Freeman. 'Structural arrangements or funding program business rules must not hinder pharmacists from contributing their unique medication management expertise for the benefit of residents and aged care facilities.'
The PSA proposed that the role of pharmacists embedded in RACFs would be predominantly across three areas:
Education and training – leading education and training processes related to QUM within the aged care facility; delivering education sessions (including new evidence, guidelines and therapies) to doctors, nurses, aged care facility staff, residents, and their families.
Clinical governance – developing and leading clinical governance activities centred around the QUM; leading programs aimed at reducing the use of psychotropics, benzodiazepines.
Patient level activities – building strong and enduring collaborative relationships with community pharmacy and other healthcare providers; reducing polypharmacy and optimising medication regimens using evidence-based guidelines.
What next?
A/Prof Freeman said that, given the evidence presented to the Royal Commission, it was highly likely to recommend an expanded role for pharmacists in RACFs.
'A problem has been identified to which there is a logical solution.
'Residents in aged care facilities deserve to have timely and regular access to the expertise of a pharmacist if they require advice and support with their medicines and medicine management,' A/Prof Freeman said.
'To deny aged care residents increased access to pharmacists would be irresponsible and will result in continued medicine-related harm – harm which could be prevented with pharmacist intervention.'
While we await the commission's final report next April A/Prof Freeman said that pharmacists can continue to send a strong message.
'We are committed to all Australians, particularly those in residential aged care facilities,' said A/Prof Freeman. 'The pharmacist workforce is ready, willing and able to step up to improve medicine safety in our healthcare system.'
AGED STATISTICS
·       98% of RACF residents have at least one medication-related problem3
·       OVER HALF of RACF residents are exposed to at least one potentially inappropriate medicine3
·       36% of older Australians are affected by continuous polypharmacy (935,240 people)4
·       248,163 medicine-related hospitalisations of elderly Australians per annum3
·       52% increase in elderly people affected by polypharmacy between 2006–20174
2017:
·       3.8 million Australians aged 65+
·       232,000 people aged 65+ in permanent residential aged care5
2040:
·       458,000 aged care beds needed6
2057:
·       8.8 million Australians aged 65+5
References
Westbury J, Gee P, Ling T, et al. RedUSe: reducing antipsychotic and benzodiazepine prescribing in residential aged care facilities. Med J Aust 2018; 208(9):398–403. At: https://www.mja.com.au/journal/2018/208/9/reduse-reducing-antipsychotic-and-benzodiazepine-prescribing-residential-aged
Aged Care Complaints Commissioner. Annual reports. At: agedcarequality.gov.au/about-us/corporate-publications/aged-care-complaints-commissioner
Medicine Safety: Take care. 2019. At: www.psa.org.au/wp-content/uploads/2019/01/PSA-Medicine-Safety-Report.pdf
Page A, Falster M, Litchfield M, et al. Polypharmacy among older Australians, 2006–2017: a population-based study. Med J Aust 2019;211(2):71–75.
Australian Institute of Health and Welfare. Older Australia at a glance. 2018. At: aihw.gov.au/reports/older-people/older-australia-at-a-glance/contents/health-and-aged-care-service-use/aged-care
Practical innovation: Closing the social infrastructure gap in health and ageing. 2018. At: www.pwc.com.au/publications/practical-innovation-healthcare-infrastructure.html
Borello E. Aged care royal commision to examine use of restraints on patients after cases in NSW, Victoria. 2019. At: abc.net.au/news/2019-01-17/aged-care-royal-commission-to-review-use-of-restraint-in-homes/10720672
Federal Register of Legislation. Quality of Care Amendment (Minimising the Use of Restraints) Principles 2019. 2019. At: legislation.gov.au/Details/F2019L00511