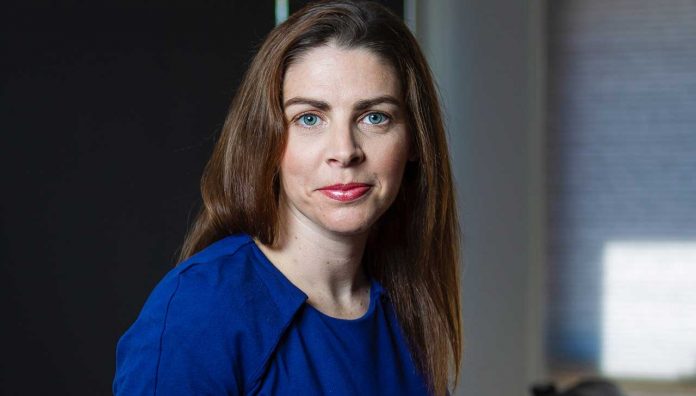 The pharmacovigilance inspector role is fairly new to Australia. It requires tact, tenacity, excellent time management and travel. Sarah May became the Therapeutic Goods Administration's first pharmacovigilance inspector in 2015.
How did you become a pharmacovigilance inspector?
It was by accident really. I moved to London for a one-year working holiday. Over there it wasn't possible to work in my field as a hospital pharmacist as my Australian registration was not directly transferable. As an alternative, I ended up in the pharmaceutical industry in medical affairs and pharmacovigilance. I then applied for – and secured – a role as a pharmacovigilance inspector with the UK Medicines and Healthcare products Regulatory Agency.
How did you end up at the TGA?
We were thinking about moving back from the UK when the TGA advertised a position for someone to establish a pharmacovigilance inspection program in Australia. At the time I was probably the only Australian with experience as a pharmacovigilance inspector. So began my career in setting up Australia's Pharmacovigilance Inspection Program.
What role does your job play in supporting medicine safety in Australia?
I ensure Australian sponsors of medicines are complying with Australian Pharmacovigilance requirements1 (and that) they are monitoring the risk-benefit balance of medicines in Australia, collecting and reporting adverse drug reactions to the TGA and communicating identified risks as required. This can involve physically inspecting medicines companies (sponsors), reviewing adverse drug reactions, reviewing periodic safety update reports and databases, requesting records of ongong monitoring activities inspecting quality management systems and reviewing contracts and agreements with partners.
POINTERS
Sarah May's pointers for a career as a pharmacovigilance inspector.
Experience: Pharmacovigilance experience, inspection or auditing experience is key.
Study: Pharmacy or science qualifications and on-the-job training.
What's the biggest challenge you face?
Managing the competing tasks of the role – there's the conduct of the inspection of medicines companies (sponsors), requesting and reviewing evidence, writing inspection reports, negotiating corrective and preventive action plans with sponsors, using risk-based processes to schedule and prepare for new inspections, as well as policy work surrounding the program.
I also speak at conferences and workshops quite often and I train staff – there's a lot to juggle.
Your job could be confrontational at times. How do you manage that?
Being diplomatic and building strong rapport with the various people we're inspecting is really important. And also educating medicines sponsors on their pharmacovigilance requirements so they understand any issues identified. But overall, the Australian medicines sponsors are really supportive. We have the same aim – to ensure their medicines are safe for the Australian public.
What do you find most satisfying about your pharmacovigilance work?
It's great when I can see that our work on inspections is improving drug safety in the Australian landscape – we are seeing more submissions of adverse drug reactions from pharmaceutical companies, receipt of better quality reports, and increased notifications of significant safety issues to the TGA.
Is there anything you wish you'd known before you stepped into this role?
As a pharmacovigilance inspector you're very well-known … It can be hard always being so visible.
Where do you see this role taking you?
Pharmacovigilance is a constantly changing environment, particularly at the moment with increasing globalisation, and the use of automated and cloud systems. It's not an area think I'll ever get bored with.
AN INSPECTION DAY IN THE LIFE of Sarah May
7.00 am: Travel preparation
After waking at 6am and grabbing a taxi to the airport, join other inspectors and squeeze in some pre-flight breakfast.
8.30 am: Arrrive for inspection
After landing, travel to the inspection site – the company headquarters, a manufacturing site, shop or home office – the site of their pharmacovigilance system.
9.30 am: Set up and preparation
Sign into the site, set up computers and documents. Start inspection with introduction to team, discussion about inspection and methods.
11.00 am: Collect data Undertake the first pharmacovigilance inspection session. Generally it's an interview session on how the sponsor is collecting adverse drug reactions data and submitting cases to the TGA.
12.30 pm: Documentation
Write up a list of documents required from the sponsor to corroborate interviews and compliance with legislation. Through a working lunch, start review of documents provided so far – often in the hundreds in the course of an inspection.
2.30 pm: Shift in focus Second pharmacovigilance inspection session. Focus could be ongoing monitoring, post registration regulatory commitments, quality management systems, maintenance of reference safety information, contracts and agreements with partners and contractors.
4.00pm: Database reviews
Ask for more documents, review databases before hotel check-in and quick team dinner later.
8.00 pm: More work
Back to the hotel for more document reviews and initial findings on non-compliance issues. Prepare for inspection day two.
Further resources
Want to find out more about different career pathways for pharmacists? Visit:  www.psa.org.au/careerpathways
References
Therapeutic Goods Administration. Pharmacovigilance responsibilities of medicine sponsors: Your regulatory reporting requirements. 2018. At: tga.gov.au/book-page/your-regulatory-reporting-requirements.