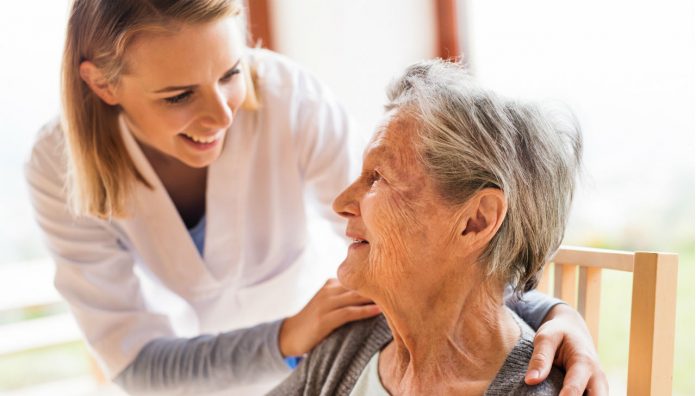 Pharmacists could secure expanded roles in antimicrobial stewardship, medication management and infection prevention under new aged care quality standards.
The Quality of Care Amendment (Single Quality Framework) Principles 2018 will come into effect on 1 July 2019. General Practice Pharmacist Amy Page said they present a great opportunity for pharmacists to start expanding their role within aged care facilities.
'It's a framework that aged care facilities need to be meeting,' said Dr Page, a specialist in aged care, quality use of medicines and dementia.
'It would be advantageous for the facilities to start seeing pharmacists as a profession that can support them in meeting these standards.'
Amendments that are relevant to pharmacists refer to:
consumer dignity and choice;
ongoing assessment and planning with consumers;
personal care and clinical care;
services and supports for daily living; and
organisational governance.
'A lot of it is around patient interaction – making sure that the resident or their family member is included in decisions and educated about what medicines are actually being used,' Dr Page said.
'I'm aware there's not a current funding model to support that. But we need to push for that to follow so we can support these standards.'
Dr Page said amendments to Standard 1 – consumer dignity and choice – may also influence Residential Medication Management Reviews (RMMR).
'Where we're going to be expected to be spending a lot of time is talking to residents – making sure they're engaged in making the decisions about their medication use, rather than making recommendations purely to the doctor without necessarily having interacted with the resident,' she said.
Standard 2 talks about ongoing assessment and planning with consumers: 'Assessment and planning has a focus on optimising health and well-being in accordance with the consumer's needs, goals and preferences', it stated.
'Assessment and planning includes other organisations, and individuals and providers of other care and services, that are involved in the care of the consumer.'
Dr Page said this may help address issues around polypharmacy.
'This is a really good opportunity for an expanded role for pharmacists within aged care facilities, because at the moment pharmacists are only contracted to perform a review periodically,' she said.
'There would be an increased opportunity for pharmacists to be involved in performing ongoing reviews. Part of that is reviewing if medications are still indicated, if the benefit outweighs the risks or side-effects and recommending that medications could be stepped down or even stopped – in conjunction with their general practitioner.'
The new standards also call for a clinical governance framework around antimicrobial stewardship (Standard 8) and the minimisation of infection-related risks (Standard 3).
'There's a really strong line for pharmacists there – particularly with infection prevention and antimicrobial stewardship,' Dr Page said.
'Antimicrobial stewardship is clearly something that pharmacists should be leading and taking ownership of.'
The new standards have been released following close scrutiny of the aged-care sector, including the Federal Government's October Report on the Inquiry into the Quality of Care in Residential Aged Care Facilities in Australia.
'There's a pressing need for pharmacists to be employed within aged care facilities now,' Dr Page said.
'And to be moving towards a new model where pharmacists are embedded within the facility – championing quality use of medicines and medication management within the facility.'