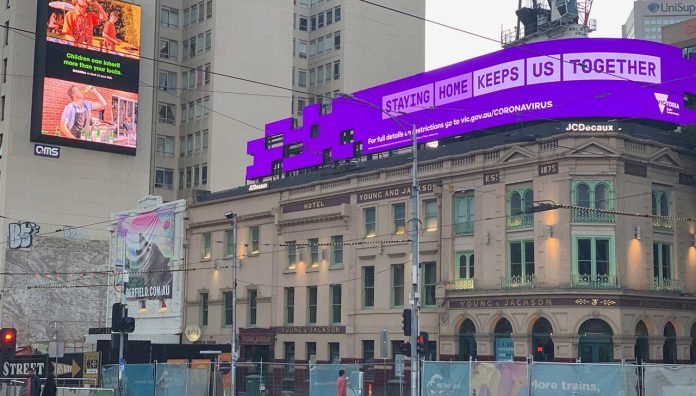 Insufficient or unhelpful communication from authorities has been the most frustrating aspect of the COVID-19 crisis since restrictions started, according to Victorian pharmacists.
Changes in systems, mixed messages around digital image prescriptions, minimal personal protection equipment (PPE) supplied to pharmacies and public panic have added to the challenges. Staff are weary, they told Australian Pharmacist this week.
Key points:
13,035 confirmed cases in Victoria to date and 162 deaths
725 new infections and 15 deaths in Victoria today
First lockdown in greater Melbourne began 8 July; stage 4 restrictions start today.
Victoria was declared a 'state of disaster' this week, and Stage 4 restrictions will operate in Melbourne from midnight tonight (Wednesday 5 August) in response to the state's record COVID-19 infection numbers. The death count is rising, particularly in aged care facilities.
Victoria reported 725 new coronavirus cases today, taking the state's total to 13,035 confirmed cases, and 162 deaths, including a record 15 in the past 24 hours. Of these, 12 deaths can be linked to aged care and one involved a man in his 30s.
There are 538 people in hospital, 42 of them in intensive care. Hospitalisations have increased in part due to transfers of residents from aged care facilities for infection control reasons.
The new restrictions, some of which began at the weekend, include a curfew between 8 pm and 5 am, rules that residents must stay within a five kilometre radius of their homes, and the closure of non-essential businesses. Pharmacies remain open as an essential service, but staff need a permit when travelling to and from work.
This is to ensure there is the 'minimum number of people moving throughout the community,' Premier Daniel Andrews said today.
'I'd ask all those Victorians who haven't been making the best choices, please change your behaviour.'
Victoria is dealing with 'a bigger challenge than we have perhaps ever faced,' Mr Andrews said. 'I would appeal to every single Victorian to follow the rules.'
He also thanked those who had been doing the right thing, as well as the state's frontline healthcare workers.
'It is incredibly challenging work, and the job is only made harder and more dangerous if people don't follow the rules,' he said.
'We all have to keep following the rules so we can … drive these numbers down and get to the other side of this as soon as we possibly can.'
Pharmacists on the frontline
In a submission to the Victorian Public Accounts and Estimates Committee inquiry into the Victorian health response to COVID-19, released last week, PSA acknowledged the Victorian government's strong response to the pandemic.
However, inadequate consultation with pharmacy groups and gaps in expertise have led to delays in accessing medicines with potential medicine-related harm.
The inability to provide medicines and care to residents in Flemington and North Melbourne public housing towers during lockdown was identified as a barrier that restricted pharmacists from giving the best possible care to their patients.
After initially supplying medicines directly to patients in the towers, Dimitra Tsucalas FPS at Ascot Vale Pharmacy said deliveries were then collected from her pharmacy and delivered through contracted personnel.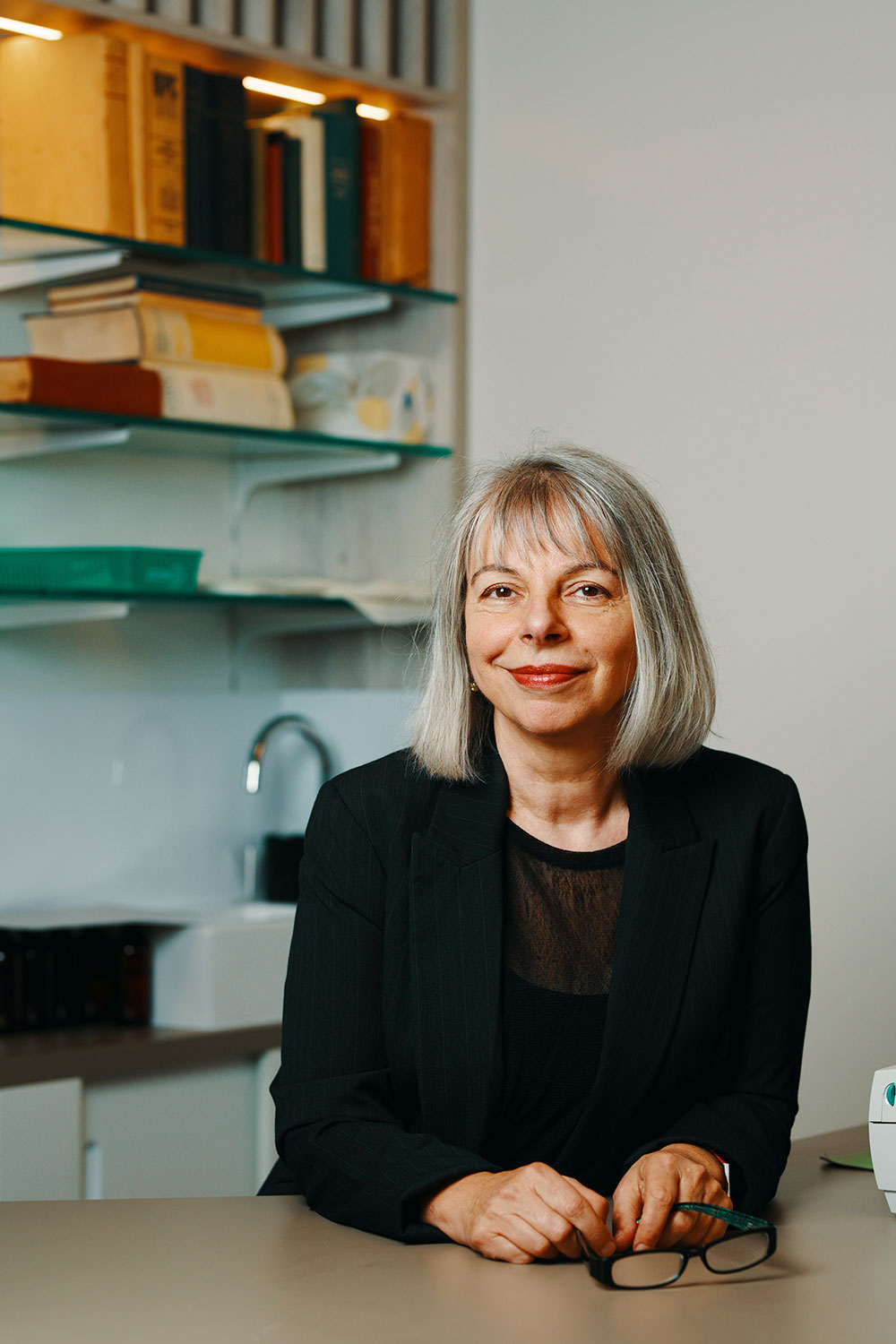 'This was less efficient and timely for the patients but intended to avoid viral spread,' she told AP.
Also, 'Royal Melbourne Hospital was supplying medicines to people for irregular requirements or who didn't have a regular pharmacy,' she thought.
Despite some confusion around numerous legislative changes and their convoluted wording, 'PSA and other pharmacy organisations have been excellent in keeping their members informed during the COVID situation,' Ms Tsucalas said.
At Acher Pharmacy in Flemington, Quoc Sam MPS is finding the situation stressful. He told AP that patient demand for extra supplies had exacerbated the issue of stock shortages, including flu vaccine orders and backorders that never seem to come.
His pharmacy services several aged care facilities. This has been manageable in terms of supply, but time consuming because of the extra processes needed.
In general however, 'communication is reasonably clear to provide direction to pharmacists although it was a bit sketchy at first,' he said.
Mr Sam was philosophical that as healthcare workers, pharmacists need to face the challenges whatever they are, and do their jobs.
Regional challenges
It's not only Melbourne facing increased restrictions, with regional Victoria moving to Stage 3 restrictions at midnight tonight. The Mitchell Shire remains at Stage 3.
In addition, all healthcare workers across Victoria, including pharmacists, must now wear a level 1 or type 1 disposable surgical mask in public-facing areas in healthcare settings,  according to guidance provided by Health and Human Services Victoria.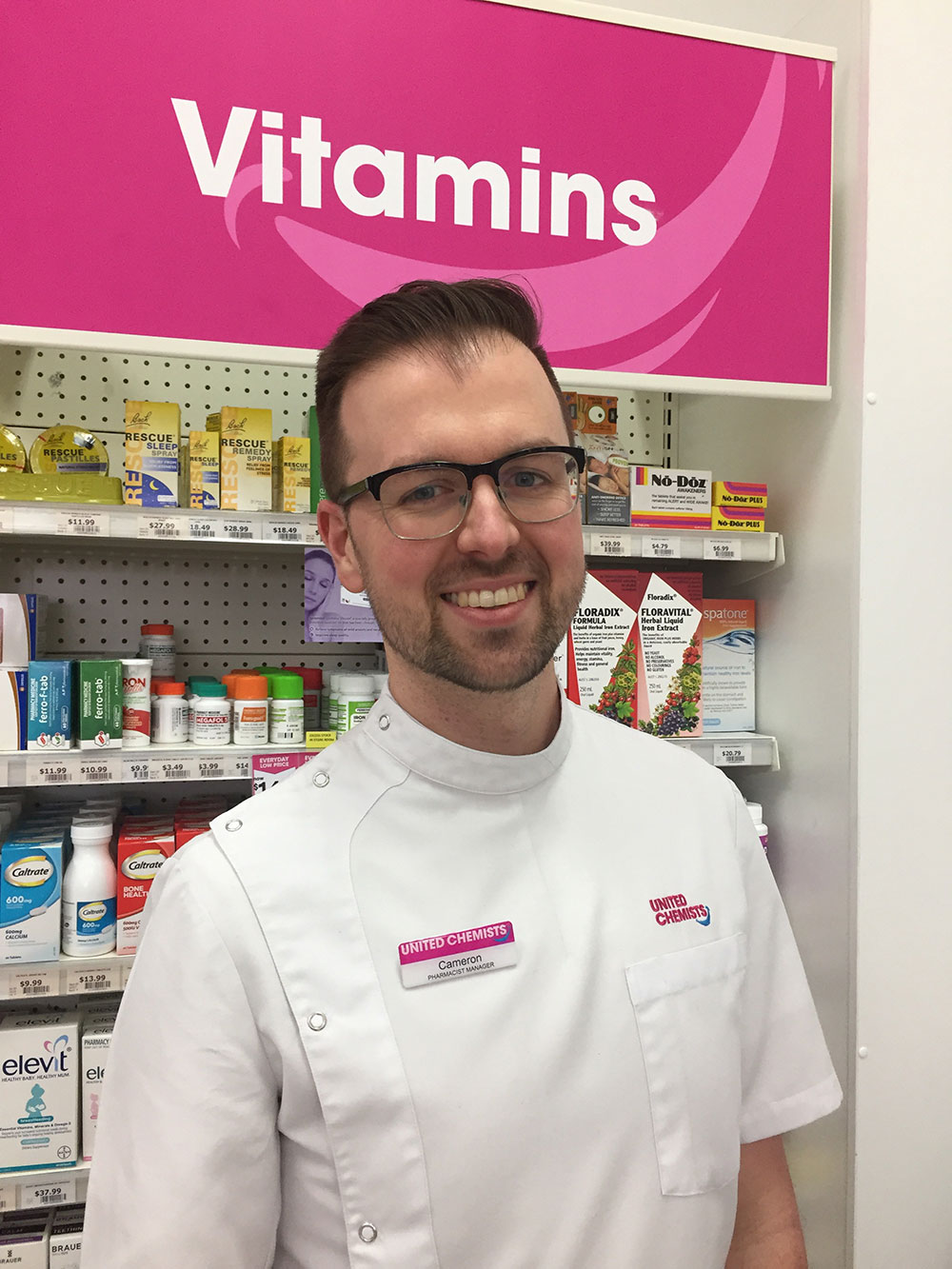 Cameron Walls MPS, Pharmacist Manager at United Chemists Wodonga near the New South Wales (NSW) border, said he felt there had been no consultation with local pharmacists. Communication had been 'appalling', he said, citing mixed messages around digital image prescriptions and no prior communication about the need to wear masks.
Melbourne has had the mask requirement for weeks, so stock is still unavailable for regional pharmacies.
'We're not being given the information we need,' he told AP. 'The rules are confusing.'
And the border closure is problematic, with many services now inaccessible and pharmacy staff coming from NSW taking up to an hour and a half to make a 15-minute journey.
'All these issues are adding to the stress and pressure on our staff and customers,' Mr Walls said.
The three pharmacists would like to see PPE provided routinely, without specific requests. As Mr Walls explained, 'we have had to source and supply all of our PPE, hand sanitiser, sneeze guards, etc, at great cost to the business.'
Room for improvement
The PSA's submission to the Victorian Public Accounts and Estimates Committee inquiry into the Victorian health response to COVID-19, highlights serious challenges faced by pharmacists during the pandemic.
It made 13 recommendations to the inquiry, including:
extending digital image prescriptions until electronic prescriptions are widely used, and including Drugs of Dependence (S11) and Controlled Drugs when viewable in SafeScript
Department of Health and Human Services (DHHS) collaboration with the Australian Digital Health Agency to achieve electronic prescriptions within 6–8 weeks
improving information on the DHHS website regarding S11 medicines, regulations and temporary emergency orders
improving medicine-related messages to the public, supporting pharmacist messages
appointing a Chief Pharmacist to support the Chief Health Officer and DHHS
maintaining 24-hour, 7-day clinical pharmacist services in public hospitals
incorporating pharmacist immunisers into administration programs for COVID-19 vaccines.
PSA's Victorian President John Jackson said the submission highlighted improvements needed to better protect Victorians and help pharmacists do what they do best: care for the community.
'I am incredibly proud of how the profession has stood up as frontline health professionals and cared for the community during the pandemic, with over 8,000 pharmacists working in community pharmacies, hospitals, aged care facilities, general practice and beyond in Victoria,' Mr Jackson said.
'Pharmacists are essential workers providing vital face-to-face health care to all Victorians, including immunisations, essential medicines and other health supplies.'
Read PSA's submission here.