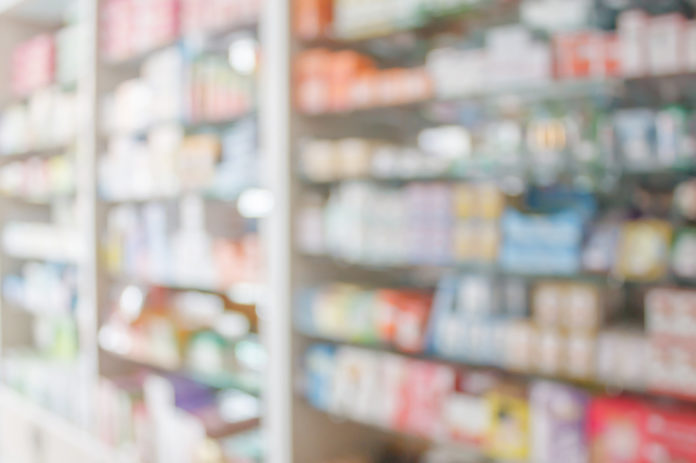 Annette Baker, whose portrait was one of 49 finalists in the inaugural Australian Mental Health Prize 2016, has worked hard to raise awareness about suicide after her daughter Mary took her own life in March 2011.
When she was 12, Mary stopped eating after undergoing root canal surgery for a tooth abscess and contracting a virus. Two months of treatment in the eating disorder unit of a Melbourne hospital failed to help. Over the next three years, Ms Baker, her husband Stuart and their two sons supported Mary in her wish for her life to get back to normal, overwhelmed by the severity of her mental illness.
'Mary was 15 when she took her life, and for six months I was lost, beaten down with enormous grief,' Ms Baker said.
The people in their hometown of Albury showed their support, but many did not know what to say or do for the grieving family. 'Grief after suicide is very complicated because there are so many unanswered questions, and there is still enormous stigma, which brings with it silence and shame. People need to understand that the overwhelming majority of suicides are not mentally well – they are experiencing a serious mental illness or crisis. People who are well do not just kill themselves.'
To break through the stigma, Ms Baker decided to hold an event for survivors of suicide.
'There are two types of survivors – those who have lost a loved one to suicide and those who have survived an attempt themselves. It is wonderful when someone who has attempted suicide eventually finds themselves in a better place.'
She realised there were community events for many conditions, such as cancer or heart disease, but not for people who have survived suicide. She took this as an opportunity.
Ms Baker's family has always acknowledged the date of winter solstice because they are 'river people.'
'We love swimming in the Murray River but it's too cold in winter, so when June comes around we always say, "Don't worry, summer is on its way. The days will get lighter."'
Every year in June, their group Survivors of Suicide and Friends holds Winter Solstice, a night of 'music, words, food and warmth' to shine a light on the darkest night and dispel the silence around suicide. Last year's event featured speakers such as prominent journalist Stan Grant, mental health and suicide prevention advocate Nic Newling and inaugural CEO of beyondblue Ian Hickie. A large crowd braved pouring rain on the longest night of the year to hear them speak.
'To begin with, I could not put a poster up in town without people questioning that it mentioned suicide. Now they're excited when they see the posters and they say, "I'll see you at the Solstice!" It's come a long way. The community is much more comfortable with it. The date rolls off their tongue now.
'The first year was a bit sombre, a bit scary, particularly for the school choir who performed. Now everyone contacts us wanting to be a part of the event. Albury- Wodonga is leading the way in awareness of mental health. We're all talking about it.'
Mental health groups such as the Butterfly Foundation welcomed the 2017-18 Federal Budget's official recognition of eating disorders as serious mental illnesses. People with eating disorders will have access to the new $80 million fund for patients with severe mental illnesses.
But looking back on how Mary was let down by the hospital system, Ms Baker said more needs to be done to support mental health in Australia.
'After Mary died, we were really focused on suicide, but not as much on her three-year ordeal with an eating disorder. The mortality rate for eating disorders is one in five. If there were any other statistic of one in five people dying, most people would say, "We need to do more about this."
'We need to do better.'
If people are unsure what to say or do for someone struggling with grief or the consequences of mental illness, Annette's suggestion is simple: 'Don't do nothing. Do something.
'They may not want to talk. But don't worry about a knock-back or two. Grief is madness at times. In their first year of grief, they may find some people impossible to be with, but this may change.
'Sometimes people do what they think the grieving person wants, instead of what that person actually wants. So it's worth asking, "Can you tell me what I can do to help you?" If their answer is "Stay away for a year" then give them that year.'
A portrait of Annette in the Murray River by photographer Natalie Ord was hung in the National Portrait Gallery in May this year after being selected for the 2017 National Photographic Portrait Prize. Annette has been delighted with the responses she has received from people inspired by her portrait.
'Natalie's way of helping my husband and I express our work was to put me in the river for three hours in the springtime, when all the snow is melting and the water is freezing,' Annette said with a laugh. 'But I love being in the water – Natalie knows that's my thing.'
Taking care
Health professionals owe themselves the same compassion they show their patients. Susan Bryant shone a light on this issue earlier this year when she wrote an open letter about the suicide of her husband, a respected Australian gastroenterologist.
It is important for pharmacists to look after their own mental health, whether they are experiencing work-related stress, financial pressures, trauma from a hold-up or personal concerns.
The Pharmacists' Support Service offers a listening ear, with volunteer counsellors providing information, support and referrals. Visit www.supportforpharmacists.org.au or phone 1300 244 910 for the cost of a local call. 
Jarryd Luke is Communications Officer at PSA.