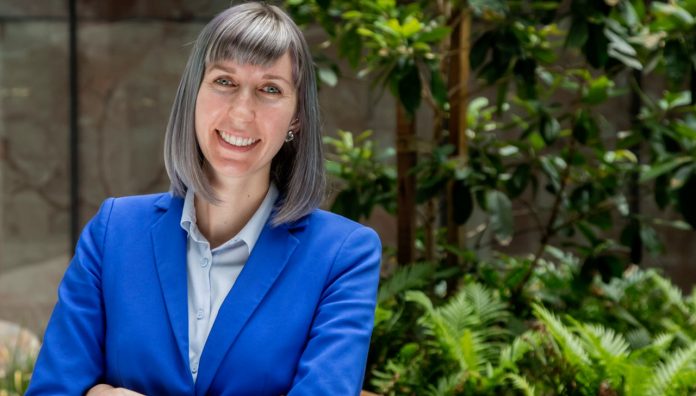 South Australia's Dr Jacinta Johnson MPS has been named PSA's Early Career Pharmacist of the Year in recognition of the leadership she has provided to fellow pharmacists and for her research into codeine misuse.
Dr Johnson is a Lecturer in Pharmacy at UniSA and Senior Pharmacist, Medication Safety, with the South Adelaide Local Health Network (SALHN). She said the award came as a shock.
'I didn't know I'd been nominated for this award until an email popped up saying that I had won it. It took me a good 24 hours of re-reading the email to accept it was real and reply,' she said.
Dr Johnson chaired the SA/NT ECP Working Group, which became the most active ECP group of PSA.
She has also provided enormous support and leadership to fellow pharmacists around the country as a committee member of the PSA Practice Support & Education Committee, as a Clinical Educator and Residency Program Coordinator for SA Pharmacy and in many other roles.
'I like putting my time into these things because I find it so rewarding to see that I've been able to contribute to something or help shape the way things look within the profession,' she said.
'I don't find it a drain – spending time on those things actually reinflates me again.'
Dr Johnson was also recognised for her research into the economic and clinical costs of codeine misuse, which was the first of its kind in Australia.
It was cited in the Therapeutic Goods Administration's response to the issue and won an award for Most Outstanding Poster at the 2017 International Pharmacy Federation conference.
Dr Johnson's advice to other ECPs considering their future in the profession was: 'you've made a great choice. Pharmacy has a lot to offer if you take the time to look for it.'
'If you're working in one particular pharmacy role and you're not enjoying that, there's more out there,' she encouraged.
'Our training prepares us for such a broad range of roles that there's a pharmacy role out there that every pharmacist will love and find rewarding.'
Dr Johnson received a Symbion Education Grant valued at $9,000.
CEO Symbion Brett Barons said the PSA Excellence Awards provide much deserved recognition of those pharmacists who have contributed so much to the profession.
'On behalf of everyone at Symbion, we extend our congratulations to this year's winners and thank them for their dedication and for inspiring all sectors of the profession,' Mr Barons said.
'As a proud sponsor for the past 14 years, we are delighted to be supporting their ongoing education and efforts to provide an exceptional level of care to the community,' Mr Barons said.