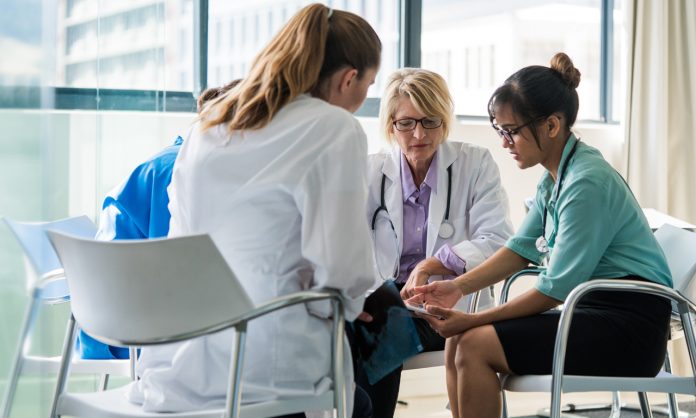 A new vision for the role of pharmacists launched PSA18 in Sydney today, with the unveiling of PSA's Pharmacists in 2023: A Discussion Paper, aimed at unlocking opportunities to realise pharmacists' full potential to address the health needs of all Australians.
PSA National President Dr Shane Jackson said urgent change was needed for pharmacists to retain their best and brightest and be truly regarded as medicines experts, and PSA has committed to delivering significant change for the profession within five years.
'Pharmacists in 2023 will empower the pharmacy workforce across healthcare, ensuring pharmacists are embedded wherever medicines are used, equipped with skills and opportunities to enhance community access to health services, and enabled through appropriate recognition and remuneration,' he said.
Dr Jackson said the paper asked the tough questions about what needed to be done to have pharmacists responsible and accountable for medicines management and medicines safety in Australia.
'This discussion paper approaches these changes in a broader context than the next community pharmacy agreement. The next agreement is an important key contributor to our considerations for the future but it is not the only prism through which pharmacists should be seen,' he said.
'The recent announcement of funding for pharmacists to be embedded within general practice for which we were a key driver under the workforce incentive program is an example of diversification of funding models that allow for better use of pharmacists, including community pharmacists.'
PSA Manager, Policy and Advocacy Belinda Wood said Pharmacists in 2023 is based on feedback from pharmacists and consumers as well as insights from international developments.
'Pharmacists in 2023 highlights the need for pharmacists to transition to a consultation-based, patient-centric and collaborative model of care, where they take responsibility and accountability for medicines management,' she said.
'Our vision is for pharmacists to deliver services tailored to consumer need, at the right time, in the right setting and with the right skill set. By 2023, pharmacists will be more highly valued and their role optimised. They will practise to full scope, operate as normative members of the health team and receive more appropriate rewards and recognition.'
Federal Health Minister Greg Hunt officially opened the conference via video, highlighting the $600 million Pharmacy Trial Program.
'This is helping patients, it's helping the role of the pharmacist in primary care, and it's helping the pharmacists themselves,' he said.
'We are increasing the role of pharmacy as being a frontline in cooperation and collaboration with our GPs and allied healthcare professionals.'
PSA is seeking the views of members on the discussion paper to inform its implementation, inviting submissions by Friday 7 September via pharmacistsin2023@psa.org.au
Read the full paper here.