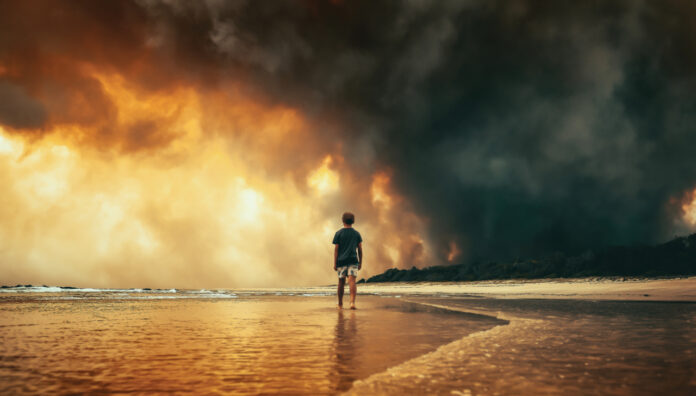 Climate change is the most pressing health issue of our time. Pharmacists need to recognise and address this before it's too late.
Climate change, according to the World Health Organization (WHO), is the 'single biggest health threat facing humanity.' Between 2020 and 2050, it is expected to cause around 250,000 excess deaths from malnutrition, malaria, diarrhoea and heat stress.1
'Climate change is already impacting health in a myriad of ways, including by leading to death and illness from increasingly frequent extreme weather events, such as heatwaves, storms and floods, the disruption of food systems, increases in zoonoses and food-, water- and vector-borne diseases, and mental health issues,' the WHO states.
The link between human health and the environment is something pharmacists don't often think about in their day-to-day work, says hospital pharmacist at Western Health and founder of Pharmacists for the Environment Australia (PEA) Grace Wong.
But, as public health advocates and medicines experts, pharmacists have a vital role to play in environmental sustainability
'From advocating for pro-environmental changes, providing evidence-based information to patients and colleagues, to making everyday positive choices – there is no limit on pharmacists' potential to stimulate change in this area,' Ms Wong says.
Wild weather events
Last year, Australia experienced record-breaking climate extremes. Three consecutive La Niñas led to severe rainfall and a series of devastating floods in eastern Australia, while in the west, the nation's hottest-ever temperature was matched, with the mercury peaking at 50.7 °C.2
And in the first time the effects of bushfires have been studied on a global scale, researchers from the US-based National Centre for Atmospheric Research revealed last month in Science Advances that the devastating Black Summer bushfires – particularly the smoke pollution likened to that in a volcanic eruption which blew over the south-west Pacific Ocean and cooled the surface of the sea – likely influenced the formation of the rare triple La Niña weather pattern that resulted in the massive flooding of subsequent years.3
Australia is on track to experience some severe climate change effects. Should the earth warm another 3 °C this century, the already arid country could expect annual bushfires on the scale of Black Summer in 2019–20. Temperatures in major capital cities such as Sydney and Melbourne could soar to 50 °C, with heatwaves likely lasting up to 16 days. After unrelenting storms and floods, Australian coastlines would be left unrecognisable, with ecosystems such as the Great Barrier Reef wiped out.4
If this bleak future sounds scary, our present – where the global temperature is now 1.1 °C warmer than it was in pre-industrial times – is also confronting. The World Meteorological Organization's latest update predicted last month a 67% likelihood that 1 year in the next 5 will temporarily surpass the 1.5 ºC global warming threshold.5
However, with the healthcare sector responsible for 7% of Australia's carbon emissions,6 health care is part of the problem, and the industry must also grapple with its own contribution, says Dr Jacqueline Small, President of the Royal Australasian College of Physicians (RACP).
'Australia's health system must confront the dual challenge of dealing with human impacts of climate change and reducing its own substantial contributions to the country's carbon footprint,' she says. And stepping up to address the climate challenge should coincide with pharmacists' increasing scope of practice and expanding roles, says early-career pharmacist academic Dr Esa Chen.
'If we want a seat at the table in health discussions, we have the responsibility to advocate climate change as a public health matter,' she says.
In its 2022 Environmental Sustainability statement, PSA recognised climate change as an urgent issue affecting the nation's health, calling on governments to take drastic action to reduce the impacts.7
Understanding health impacts
The fundamental elements of human survival, such as air, food and water, have been largely overlooked in wealthy countries like Australia, says cardiologist and climate advocate Arnagretta Hunter. 'Historically, we've assumed those elements will always be available and of good quality. But the last couple of years have shown the relationship between the environment and our health and wellbeing is much more complex than we've given space for previously.'
Seasonal variation, bushfires and hot summers have always been expected.
But the changing extremes of our climate variability is leading to widescale health impacts.
'Since 2019, around 50% of the Australian population has been impacted by an extreme weather event,' says Dr Hunter. 'Twelve million of us breathed the air pollution from the bushfire smoke of Black Summer.'
In Australia, heatwaves are the natural disasters with the highest associated mortality rates.8
'High temperatures, with or without humidity, can cause heat stroke, dehydration, kidney disease and heart failure,' says Dr Hunter.
'Loss of overnight cooling alters our concentration and mood and is associated with more violent behaviour.'
Changes in disease patterns are also becoming commonplace. For example, Japanese encephalitis (JE) has migrated south to Australia, with 45 cases and seven deaths reported since 1 January 2021.9 The significant rainfall and flooding associated with La Niña, which has increased in frequency and intensity due to climate change, has attracted migratory birds,10 which are the reservoir for JE.11
Another emerging area is the impact of climate change on mental health. It's estimated Northern Rivers communities in NSW will face the cascading mental health effects of displacement due to flooding,12 including depression, anxiety and post-traumatic stress disorder for years to come.
Sustainability leadership
Reducing the health impacts of climate change requires urgent action to limit global warming to 1.5 °C, says PSA.
This requires all levels of government to implement plans to reduce greenhouse gas (GHG) emissions, with a national target of 75% reduction in GHG emissions below the 2005 levels needed in all sectors by 2035 to achieve this goal.7
A specific plan for the health sector is also required, with an RACP report identifying that climate change already affects the health system in many ways.17
'Climate change can impact healthcare infrastructure, operations, workforce and service demand,' Dr Small says. 'Climate-associated events also disrupt health system energy supply, communications systems and supply chains.'
A low-carbon and sustainable health sector, on the other hand, can deliver demonstrable economic, social and environmental benefits for Australia.
'For example, improved public health outcomes reduce pressure on healthcare systems18 and can assist in reducing the sector's emissions,' she says.
Strategies to reduce GHG emissions can also result in significant co-benefits to health, such as green spaces in urban settings helping to improve air quality.
'Access to the ocean, river systems, bushland and forests is especially important for our Aboriginal community, with connection to Country critical to Aboriginal and Torres Strait Islander culture, heritage and wellbeing,'19 Dr Small says.
Through education, PSA supports pharmacists to understand the link between health and climate change and make more sustainable choices, including the Climate Change Task-Force PSA22 ECP session, and the COPD: Respiratory and the Environment webinar.20
Pharmacists can also draw on PSA's Sustainability statement to advocate for change in their own workplaces.
'If you work in a pharmacy chain or hospital pharmacy and you want to talk to upper management about sustainability, you [could say]: "PSA says this is a health issue and we should make these changes,"' Dr Chen suggests.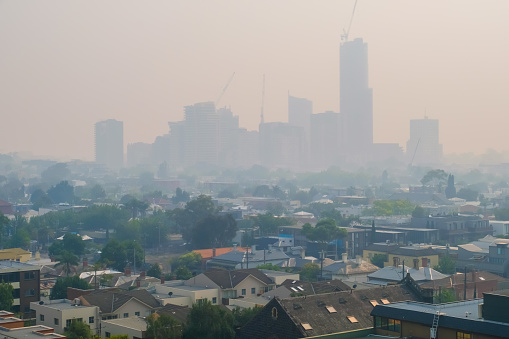 The impact of medicines
Creating environmentally sustainable practices across the profession is essential to reducing healthcare's carbon footprint, according to PSA.7
While this obligation covers all aspects of pharmacy practice such as energy use, waste reduction and choice of consumables, a primary focus should be medicines, which account for 19% of the sector's carbon emissions.21
'A lot of the starting materials in medicines are not from renewable sources, and there's substantial energy used in the manufacturing process,' says Dr Chen.
'Then there's carbon emissions in supply chains – from manufacturer to wholesaler, wholesaler to pharmacies, and then on to consumers.'
Pharmacists in leadership positions can have a significant impact on reducing these supply chain emissions, she says, by sourcing from local manufacturers. Where local manufacturers can't be sourced, pharmacists can opt for drug companies that use continuous manufacturing. Instead of intermittent production in different places and at different times, continuous manufacturing combines several production stages into a continuous line at the same location.
For example, Sanofi's continuous manufacturing plant in the US purportedly generates 80% less carbon emissions than its first-generation facility.22
Eliminating low-value care
All pharmacists can have an impact on health care's carbon footprint by providing good clinical care, including ensuring quality use of medicines and reducing low value care, the PSA statement says.7
'This means ensuring patients take the right medicines that work for them, but also that they're not undermedicated,' adds Dr Chen. For example, an asthma patient who doesn't use a preventer or controller medicine optimally will likely use pressurised metered dose inhalers (pMDI) more frequently. While poorly controlled asthma with a reliance on pMDIs can lead to severe exacerbations of asthma, the propellant in these devices also releases GHG emissions.
Pharmacists should therefore confirm a diagnosis of asthma, so patients are not using medicines inappropriately,7 enquire if an asthma action plan is in place once a diagnosis is confirmed, and refer on to a GP if it requires review for better control.23
The importance of proper medicine disposal should be broached with patients.
'I always give patients the option to bring the empty pMDI canisters back to the pharmacy, so they don't go into landfill and potentially leak GHG into the environment,' says Dr Chen.
As more pharmacists prepare to participate in prescribing practices and trials, improving the efficiency of the health system will also improve sustainability, as revealed by the Urinary Tract Infection Pharmacy Pilot – Queensland, which prevented almost 1,000 emergency department presentations.24
Bolstering the consultant pharmacist workforce could also have an impact. 'If everyone eligible for a Home Medicines Review (HMR or RMMR) had one, you might expect to see more deprescribing,' says Dr Chen.
When a consultant pharmacist conducts an HMR, they optimise medicines, appropriately dispose of all expired medications, and provide education about appropriate storage, particularly important during extreme heat events.
'If you roll out at a population level, it could be quite an impact.'
Limiting air pollution and impact on patients
Air pollution comes in many forms, including industrial pollution, bushfire and wood-fireplace smoke, exhaust fumes from vehicles, allergens, carbon monoxide and
household pollution.7
The impacts of air pollution can be seen across health disciplines, says Dr Hunter. 'For example, in cardiology, there's a small change in the risk of atrial fibrillation around the time of air pollution, which could result in heart attacks, heart rhythm abnormalities, stroke or cardiac arrest.
'Air pollution is also associated with respiratory issues, including chest infections, exacerbations of asthma and increasing delirium, especially for the geriatric population who have underlying health conditions,' she says.
With bushfires increasing in regularity and intensity, bushfire smoke also leads to increased hospitalisations and deaths.
It is estimated there were 445 deaths from bushfire smoke during the Black Summer fires, as well as 3,340 hospital admissions due to heart and lung complications, with a further 1,373 people presenting to emergency departments with acute asthma.26
To address these impacts, PSA calls on government to limit all forms of air pollution. However, pharmacists can also alert patients by discussing the health impacts of climate change, says Dr Chen.
The Royal Australian College of General Practitioners, for example, has created posters that GPs can place in their consulting rooms to prompt conversations, including: 'Fossil fuel air pollution worsens asthma. Speak with your doctor about reducing health risks of air pollution.'27
'Having posters like that up in the pharmacy shows we are open to having a conversation if patients want to learn more about it,' Dr Chen points out.
Shifting perspective
Our current healthcare approach is largely individualised. However, adapting to climate change requires a shift to a community-based model, says Dr Hunter.
Let's say there was a 14-day heatwave in regional NSW where the temperature reached 40 °C, reducing outside activities including socialising, shopping and visiting the doctor. 'In this situation, the best way to avoid the ambulance-based model of care is making sure we check on our neighbours, community members and those in our hospital network to identify who might be at particular risk,' says Dr Hunter.
With strong community ties, pharmacists are able to identify patients who live alone or have financial or housing insecurity, inadequate cooling or reduced access to food and water through heatwave phenomena. 'Pharmacists know the patient types they look after locally, and what medicines they're on,' she says.
These issues will increasingly come to the fore as we experience more extreme heatwave events. 'We don't know what the relationship between health outcomes and medicines, such as diuretics, might be during a heatwave,' she suggests.
'Our vulnerability to climate changes partly depends on our preparation, and how well we engage with the challenge of climate change adaptation in our towns and communities.'
References
1. WHO: Climate change and health. At: www.who.int/news-room/fact-sheets/detail/climate-change-and-health
2. The ARC Centre of Excellence of Climate Extremes. The State of Weather and
Climate Extremes 2022. At: https://climateextremes.org.au/stateof2022/
3. Fasulo JT, Rosenbloom N, Buchholz R. A multiyear tropical pacific cooling response to recent Australian wildfires in CESM2. Science Advances;9(19). Epub 2023 May 10.
4. Australian Academy of Science. The risks to Australia of a 3°C warmer world. At: World Meteorological Organization. Global temperatures set to reach new records in the news five year. 17 May 2023. At: https://public.wmo.int/en/media/press-release/global-temperatures-set-reach-new-records-next-five-years
6.Malik A, Lenzen M, McAlister S, McGain F. The carbon footprint of Australian
health care. Lancet 2018. At: www.thelancet.com/journals/lanplh/article/PIIS2542-51961730180-8/fulltext
7. The Pharmaceutical Society of Australia. Environmental sustainability. At:
https://my.psa.org.au/servlet/fileField?entityId=ka10o000000U2n1AAC&field=PDF_File_Member_Content__Body__s
8. Coates L, Van Leeuwen J, Browning S, et al. Heatwave fatalities in Australia, 2001–2018: An analysis of coronial records. International Journal of Disaster Risk Reduction. 2022. At:
www.sciencedirect.com/science/article/pii/S2212420921006324
9. Department of Health and Aged Care. Japanese encephalitis virus (JEV). At:
www.health.gov.au/health-alerts/japanese-encephalitis-virus-jev/japanese-encephalitis-virus-jev
10. Cai W et al. Increased frequency of extreme La Niña events under greenhouse
warming. Nature climate change. 2015. At: www.nature.com/articles/nclimate2492
11. Victorian Department of Health. Japanese encephalitis. At:
www.health.vic.gov.au/infectious-diseases/japanese-encephalitis#:~:text=The%20JE%20virus%20is%20maintained,pigs%20are%20important%20amplifier%20hosts.
12. The University of Sydney. Floods expose social inequities, and potential mental
health epidemic in its wake. At: www.sydney.edu.au/news-opinion/news/2022/03/23/floods-expose-social-inequities–and-potential-mental-health-epi.html
13. Montgomery BD, Blakey JD. Respiratory inhalers and the environment. Aust J Gen Pract 2022. At: www1.racgp.org.au/ajgp/2022/december/respiratory-inhalers-and-the-environment
14. Pritchard JN. The Climate is Changing for Metered-Dose Inhalers and Action is Needed. Dove Press 2020. At: www.ncbi.nlm.nih.gov/pmc/articles/PMC7410333/
15. Fidler L, Green S, Wintemute K. Pressurized metered-dose inhalers and their impact on climate change. CMAJ 2022. At: www.ncbi.nlm.nih.gov/pmc/articles/PMC8967439/
16. Australian Institute of Health and Welfare. Chronic respiratory conditions. At: www.aihw.gov.au/reports/chronic-respiratory-conditions/chronic-respiratory-conditions/contents/asthma#:~:text=State%20Government%202019)
17. Royal Australian College of General Practitioners. Reducing the carbon footprint of inhalers: climate and clinical implications. At: www.racgp.org.au/running-a-practice/security/managing-practice-information/e-waste/reducing-the-carbon-footprint-of-inhalers-climate
18. The Royal Australasian College of Physicians. Climate Change and Australia's
Healthcare Systems. At: www.racp.edu.au/docs/default-source/advocacy-library/climate-change-and-australias-healthcare-systems-a-review-of-literature-policy-and-practice.pdf?sfvrsn=efe8c61a_6
19. The National Health Service. Delivering a 'Net Zero' National Health Service. At:
www.england.nhs.uk/greenernhs/wp-content/uploads/sites/51/2020/10/delivering-a-net-zero-national-health-service.pdf
20. NSW Department of Planning and Environment. Aboriginal cultural heritage. At:
www.environment.nsw.gov.au/topics/heritage/about-heritage/aboriginal-cultural-heritage
21. The Pharmaceutical Society of Australia. Recorded Webinar: COPD – respiratory
and the environment. At: https://my.psa.org.au/s/training-plan/a110o00000JHqQFAA1/recorded-webinar-copd-respiratory-and-the-environment
22. The Australian Medical Association. Environmental Sustainability in Health Care –
2019. At: www.ama.com.au/position-statement/environmental-sustainability-health-care-2019
23. Pharmaceutical Technology. Cutting the carbon footprint of pharma's supply
chain. At: www.pharmaceutical-technology.com/features/cutting-carbon-footprint-pharma-supply-chain/
24. Australian Pharmacist. Pharmacists should prepare for a wild thunderstorm
asthma season. At: www.australianpharmacist.com.au/prepare-for-wild-thunderstorm-asthma-season/
25. Queensland University of Technology. The management of urinary tract
infections by community pharmacists: A state-wide trial: Urinary Tract Infection
Pharmacy Pilot – Queensland (Outcome Report). At: https://eprints.qut.edu.au/232923/
26. Centre for Sustainable Health Care. The Desflurane Reduction Project. 2022. At: https://sustainablehealthcare.org.uk/what-we-do/sustainable-specialties/anaesthetics/desflurane-reduction-project
27. Arriagada NB, Palmer AJ, Bowman D, et al. Unprecedented smoke‐related health burden associated with the 2019–20 bushfires in eastern Australia. Medical J Aust 2020: At: www.mja.com.au/journal/2020/213/6/unprecedented-smoke-related-health-burden-associated-2019-20-bushfires-eastern
28. Royal Australian College of General Practitioners. Fossil fuel air pollution
worsens asthma. At: www.racgp.org.au/FSDEDEV/media/documents/Running%20a%20practice/Practice%20resources/Fossil-fuel-air-pollution-worsens-asthma.pdf
29. European Climate and Health Observatory. Ground-level ozone effects on human health under the changing climate. At: https://climate-adapt.eea.europa.eu/en/observatory/evidence/health-effects/ground-level-ozone/ground-level-ozone
29. D'Amato G et al. The effects of climate change on respiratory allergy and asthma induced by pollen and mold allergens. Eur J Allergy Clin Immunol 2020. At: https://onlinelibrary.wiley.com/doi/full/10.1111/all.14476
30. Climate Council. Survey results: National study of the impact of climate-fuelled disasters on the mental health of Australians. 2023. At: www.climatecouncil.org.au/resources/survey-results-climate-disasters-mental-health/
31. Australian Institute of Health and Welfare. Data update: short-term health impacts of the 2019–20 Australian bushfires. 2021. At: www.aihw.gov.au/reports/environment-and-health/data-update-health-impacts-2019-20-bushfires/contents/medicare-subsidised-mental-health-services
32. United State Environmental Protection Agency. Air Pollution and Cardiovascular Disease Basics. 2022. At: www.epa.gov/air-research/air-pollution-and-cardiovascular-disease-basics#:~:text=Research%20by%20EPA%20and%20others,and%20decreases%20in%20life%20expectancy
33. Coates L, Van Leeuwen J, Browning S, et al. Heatwave fatalities in Australia, 2001–2018: An analysis of coronial records. Int J Disaster Risk Reduct 2022. At: www.sciencedirect.com/science/article/pii/S2212420921006324
34. Hansen Al, Bi P, Ryan P, et al. The effect of heat waves on hospital admissions for renal disease in a temperate city of Australia. Int J Epidemiol 2008. At: https://pubmed.ncbi.nlm.nih.gov/18710886/
35. The World Health Organization. Heatwaves. 2023. At: www.who.int/health-topics/heatwaves#tab=tab_1
36. Hansen Al, Bi P, Ryan P, et al. The effect of heat waves on mental health in a temperate Australian city. Environ Health Perspect 2008. At: https://pubmed.ncbi.nlm.nih.gov/18941580/