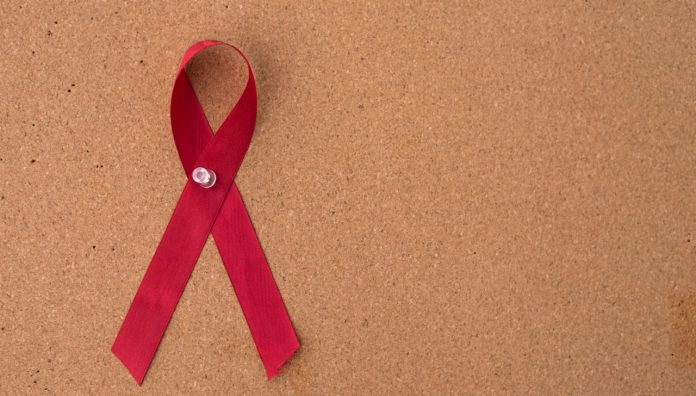 New research published in the Lancet has confirmed the efficacy of antiretrovirals in preventing the transmission of HIV. But rates of infection are increasing amongst certain groups, indicating that there is more that policy makers and healthcare practitioners to eliminate transmission of the virus.
In 2012, the NSW Government announced their goal to 'virtually eliminate' HIV by 2020 through a multifaceted strategy that included educational programs, increased accessibility to both HIV testing and pre-exposure prophylaxis (PrEP), removing the CD4 cell count restriction on prescribing antiretroviral treatment through the Pharmaceutical Benefits Scheme (PBS), and enabling pharmacies to dispense HIV treatments.1
Data released in 2018 suggests that this strategy has been successful in lowering rates of HIV, with a 17% decline from the average of the previous five years amongst NSW residents diagnosed with HIV. Of those diagnosed with HIV from January to June 2018, 83% commenced treatment within six weeks of diagnosis.2
However, the number of men born outside Australia contracting HIV is increasing. The 2018 data found that 32 men residing in NSW who were born overseas were diagnosed with HIV in the fourth quarter of 2018. This was a 10% increase compared to the 2013-2017 quarterly average.2
Pharmacist and HIV PrEP specialist, Dr Glen Swinburne, said that the trend speaks to the barriers that exist in accessing these groups with education and awareness initiatives.
'The messaging that comes through traditional channels may not reach these people, or if it does, it may lack context or be at a health literacy level that is too complex for them to comprehend and apply,' he told Australian Pharmacist.
'Without effectively reaching these people, we won't achieve zero transmissions. This is an area of focus for organisations like ACON in NSW, where they are specifically targeting these groups of men to improve their awareness of HIV prevention and treatment services.'
Dr Swinburne said that rising rates amongst non-Australian born populations also speaks to the barriers in accessing PrEP, which is only available on the PBS to those eligible for Medicare.  
'HIV does not discriminate, and therefore, access to PrEP should be more widely available – not only for the protection of that one individual, but the community as a whole by reducing the amount of virus circulating in the community.'
In lieu of broader policy changes, there are ways that pharmacists can play a key role in HIV prevention and treatment, particularly through helping to eliminate the stigma that surrounds the virus.
Dr Swinburne urged pharmacists to create safe spaces within their practices that allow consumers to be open about their sexuality and HIV status while respecting their privacy.
'Reducing the stigma around HIV is absolutely essential in eliminating transmission – if people are too afraid to be open about their status, they may have issues accessing or accepting treatment. HIV is a chronic, life-long condition, just like diabetes, so treat your patients living with HIV as you would anyone else, with their privacy top of mind,' he said.  
Dr Swinburne also emphasised the importance of the educational role of pharmacists as frontline healthcare professionals, particularly in relation to medicine adherence. He referred to the Lancet study which further confirmed that the risk of HIV transmission between serodisconcordant gay couples where one is taking a virally suppressive antiretroviral therapy, and is successfully suppressed, is 'effectively zero' – even in the absence of other forms of protection like condoms.3
'It is absolutely essential that pharmacists know this and convey this message to people living with HIV, as this form of HIV prevention is only effective when adherence to treatment is maintained.
'There is little forgiveness with HIV antiretrovirals when it comes to adherence. Maintaining near perfect or perfect adherence is important at not only preventing transmission, but reducing the risk of viral resistance and ensuring we prevent AIDS-related conditions due to high or uncontrolled viral loads,' he said.  
Learn more about the new paradigms for HIV treatment at the PSA19 conference in Sydney from 26–28 July.
References 
NSW HIV Strategy 2016 – 2012. NSW Government Department of Health:

https://www.health.nsw.gov.au/endinghiv/Publications/nsw-hiv-strategy-2016-2020.PDF

NSW HIV Strategy 2016 – 2020 Quarter 4 & Annual 2018 Data Report.

https://www.health.nsw.gov.au/endinghiv/Publications/q4-2018-and-annual-hiv-data-report.pdf

Rodger AJ, Cambiano V, Bruun T et al. Risk of HIV transmission through condomless sex in serodifferent gay couples with the HIV-positive partner taking suppressive antiretroviral therapy (PARTNER): final results of a multicentre, prospective, observational study. The Lancet 2019. Epub 2019 May 2.

https://www.thelancet.com/journals/lancet/article/PIIS0140-6736(19)30418-0/fulltext