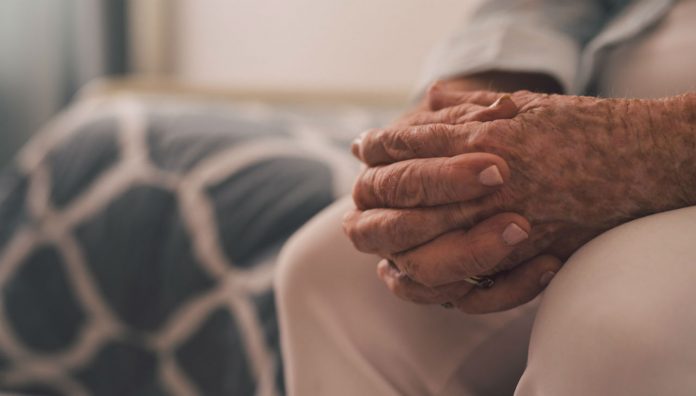 As the date for implementation of the Voluntary Assisted Dying (VAD) Act moves closer, the development of clinical practices around the law is underway. But what are the challenges involved?
The Medical Journal of Australia (MJA) recently published a paper about the barriers to clinical implementation of the Act, due to come into effect on 19 June. The paper stated that conversations around VAD have revolved around scope and reaction, with little focus on implementation. But how the Act is transformed into practice could have implications for healthcare professionals, including pharmacists, and patients alike.
As previously reported by Australian Pharmacist, the VAD scheme is only accessible to adults with decision-making capacity who:
have lived in Victoria for over 12 months

suffer from an incurable, advanced and progressive disease, illness or medical condition that is likely to cause death within six months (or 12 months for patients with neurodegenerative conditions)

meet all of the strict eligibility criteria, make three clear requests and have two independent medical assessments that determine they are eligible

initiated the process themselves.
VAD medicines will also only be available from a single point of access, the Alfred Hospital.
The paper stated that implementing the Act successfully requires a balance between facilitating  'access to VAD, but restrict(ing) that access to only those who are eligible under the legislation'.1 One of the most important challenges the paper noted is compliance with the rigours of the law without restricting access to patients who are eligible for VAD. Other challenges include:
translating legislative processes into practice across the variety of clinical settings and disease contexts where VAD could arise

enforcing the legal prohibition of VAD conversations initiated by healthcare professionals with patients, while maintaining meaningful end-of-life discussions

supporting conscientious objection by healthcare professionals, while not restricting access for eligible persons

ensuring legal requirements are met around how VAD medicines are prescribed, handled, stored and returned (unused portions).
The impact on pharmacists
Jarrod McMaugh, President of Chronic Pain Australia, Managing Partner at Capital Chemist Coburg North and PSA Victorian Branch committee member, informed Australian Pharmacist of the impact some of these challenges may have on pharmacists.
Mr McMaugh said that, as with all interventions, there's always the risk that a person who might be eligible for a service may face barriers that could make it difficult to access that service. However, as the criteria for accessing VAD are so strict, he said this could make the process more straightforward. 'The restrictions will certainly prevent someone who is ineligible from accessing the service, which is appropriate. In terms of those who are, it's unlikely that they will be denied access but they might find they need to seek out a practitioner who is willing to participate.'
Initiating VAD conversations comes with serious legal consequences for pharmacists and other healthcare practitioners, as outlined in the VAD legislation. But pharmacists can still have discussions about end-of-life care, which Mr McMaugh said was well within pharmacists' scope of practice. However, he cautioned that if a pharmacist doesn't generally work in end-of-life care and they are not familiar with it, those discussions should be referred on to a pharmacist or other healthcare professional that does.
As a precautionary measure, Mr McMaugh suggested that if pharmacists are approached by someone who wants to discuss VAD, they should document that the conversation took place, given the penalties that can occur when a healthcare professional raises the topic of VAD. This process should be undertaken whether the pharmacist has the necessary experience to discuss VAD with the patient or whether they refer on.
As Mr McMaugh previously told Australian Pharmacist, under the VAD legislation, pharmacists are not obliged to refer a person on if they have any conscientious objection to administering the treatment. The single point of access ensures that the onus is placed on the Victorian Government to provide a guaranteed source of the medicine – relieving the person's search and pharmacist's obligation.
'VAD medicines will be dispensed from a central pharmacy service, and the people employed to administer that program are employed specifically to do so, with the understanding that they still have the ability to have a conscientious objection in specific instances,' Mr McMaugh said.
'The process is built with redundancies in, so there will be more than one pharmacist involved in the process.
'Even if multiple pharmacists had a conscientious objection, they would still have a fallback to their Director of Pharmacy.'
Mr McMaugh said the design of the process will ensure that conscientious objection will not delay access to VAD medicines once they have been prescribed by a doctor. But patients may encounter difficulty finding a prescriber and secondary prescriber (a specialist in the condition that is expected to end that person's life) who are willing to participate and feel that the person is eligible.
The biggest challenges around the legal requirements for VAD medicines is ensuring that all pharmacists practising in Victoria (whether on a full-time or locum basis) are familiar with the nature of the legislation and are aware that the medicines will be supplied from one state-wide service.
'An uninformed prescriber could write a prescription without adhering to the law and send a person to a pharmacist who is also unfamiliar with the legislation, and who then fills the script. While unlikely, if two practitioners were unfamiliar with the law, the outcome would be very unfortunate for all involved.'
Mr McMaugh stressed that any pharmacist who receives a prescription for VAD medicine should refer that person to the statewide pharmacy service at the Alfred Hospital.
References
White BP, Willmott L, Close E.

Victoria's voluntary assisted dying law: clinical implementation as the next challenge.

Med J Aust 2019; 210. At:

https://www.mja.com.au/journal/2019/210/5/victorias-voluntary-assisted-dying-law-clinical-implementation-next-challenge