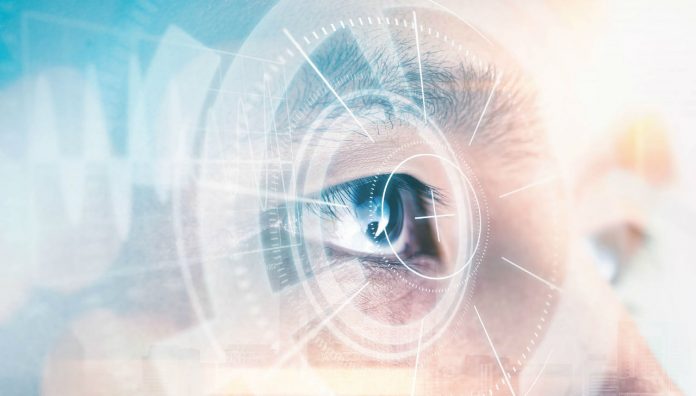 PSA's Pharmacists in 2023 vision advocates the implementation of a 'research culture' in Australia. Here's how members can pursue valuable research in their own practices.
It's there in Action 10 of the PSA's just-released Pharmacists in 2023 roadmap of the profession's future – one of the proposed pillars of change: 'Develop and maintain a research culture across the pharmacist profession to ensure a robust evidence base for existing and future pharmacist programs.
'Pharmacists' contribution to the care of individuals in their healthcare journey across all settings must be measured,' it reads. 'In partnership with emerging and established researchers, academics, practising pharmacists, funders and consumers, a pharmacy practice research agenda needs to be developed to address evidence gaps and needs.'
How to get there? 'Provide the mechanism and incentives for pharmacists to participate in practice research that enhances the quality and recognition of professional practice.'
On a macro level, it's ostensibly a call for government support, and suitable funding.
'PSA is leading the way in developing new models and approaches within pharmacy practice,' says Professor Greg Peterson of the University of Tasmania. 'But we have to show the benefit of new services to governments, in order to fund those services and for them to be accepted by other health professional and by consumers.'
There is an argument that quality research into the delivery of primary care in Australia has been slow to get off the ground, and that pharmacy has some catching up to do.
'One of the things general practice has been doing is creating practice-based research networks,' Professor Greg Peterson explains. 'There's a number of these across Australia, where GP practices form small networks, perhaps a dozen of them in a locality – the Hunter Region in NSW, for instance. They work together to collect data, look at a particular issue, whether it's the management of some condition or a practice issue, and basically pool their data, analyse it, all with the aim of improving practice. They do this as a collaboration, which means the workload becomes less, but the number of cases, or patients, is greater. And that's been a very successful model, not only in Australia, but overseas. There is good evidence for the effectiveness of this research model.
'This is very much PSA's vision for pharmacy: community pharmacies within a region or location working on projects together. One model for the future is to eventually link in with these GP practice-based networks. But in the near future the idea is to start with community pharmacy-based research practice networks, which PSA would be foster, with the involvement of the local universities and their schools of pharmacy.'
That's the big picture. But on a micro level, Pharmacists in 2023 is also a rallying cry. The PSA wants its members engaged, enthused and involved. So, where does an aspiring pharmacist researcher sign up? And what can they hope to be doing?
What's in it for me?
'This is where people might get confused,' says Professor Peterson. 'When they think of research they might think of lab-based work. But PSA is talking about practice-based research for quality improvement. There is a great demand for quality research at the pointy end of improving practice.
For instance, pharmacists in general practice is a major issue at the moment. There have been a number of small studies around Australia, but it would be fair to say we probably haven't had a full, scientific, high-quality study – a randomised controlled study, which we obviously need to do soon.'
Professor Peterson knows about research. He has had more than 470 papers published in refereed international and national journals – his research has received over $38 million of external funds. He has held a personal Chair at the University of Tasmania since 2000 – he was PSA's Pharmacist of the Year in 2007. All the while he has continued to practice as a pharmacist.
'Research is about the future,' he says. 'Being involved in research will help forge these new roles for pharmacy, particularly for the new graduates and ECPs.'
So we know it's important for the profession as a whole. The next question some might ask: what's in it for me? Are we talking extra workload here for no reward? Is this pure altruism?
'There is a degree of altruism involved, no doubt,' agrees Professor Peterson. 'But there is definitely enjoyment there. There can be great satisfaction from studying a particular area and then finding an improvement that you have contributed to.
'Research can add variety and flavour to a role within pharmacy, particularly if they're able to do this within their workplace; and if the research is relevant to their practice, there is definitely extra job satisfaction.'
But research can also boost a career and a pharmacist's profile, particularly in a hospital setting and academia, where published papers are known to influence career progression. While for younger pharmacists, doors open to greater career flexibility if they have some kind of research background.
'This is what we often tell our students who are looking at doing Honours: having some research experience means they're more able to then go into other career paths other than community pharmacy. Doors can open,' says Professor Peterson.
Improving practice
Does a research background make for better pharmacists? Does it enhance a pharmacist's clinical skills?
'Certainly. It's about teaching analytical thinking,' says Professor Peterson. 'Here's a comparison: I did an MBA a number of years ago. In that case, an MBA gives you generic skills that you can apply towards management issues. In the research area, it develops skills to solve analytical problems. And it also develops your writing skills – your ability to argue a case. Those sort of skills then become very relevant and useful, no matter what pharmacy role you go into.
'To illustrate, a pharmacy I have a partnership in has recently been able to offer pharmacy services within aged care. I think part of the success there has been our ability to write an evidence-based, robust case for what we would offer. And that sort of skill I am sure comes out of our research background.'
So if research makes for better pharmacists, which personality types among pharmacists make the best researchers?
'Inquisitive,' says Professor Peterson. 'Curious. Most pharmacists probably have those qualities. You hear it said a lot that people choose pharmacy because they are interested in both the health aspects and the science aspects combined in the one degree. I suspect quite a lot of pharmacists have that sort of inquisitive nature, and that very solid scientific base is one of the great strengths of the profession. Pharmacy, compared to some of the other health professions, is still very science-based and underpinned by research. I suspect the bulk of pharmacy people are probably by nature attuned to research if they chose to give it a go.'
Where to start
So picture an early career pharmacist who has completed their degree, maybe completed their Honours, found themselves a position in a community pharmacy – and is just finding out that they are not as challenged as they thought they would be . . . Is this an ideal candidate to get involved? Would research add some extra interest in their professional life? Absolutely, says Professor Peterson.
'They could get involved in a number of ways. One of the first things I would advise is for them to contact their nearest university with a pharmacy school – and given the number of schools we've got now, that generally won't be too hard. Make an advance with an email or a phone call. Ask to get in touch with someone who's interested in pharmacy practice research who can advise and mentor them, to help guide their research questions and their planning.
'It should be straightforward. It's about seeking assistance from someone who can help guide or mentor the process. It could be that they have contacts – other practitioners who've done some research. But either way it's important they link up with a network. It's hard to do research on your own, because depending on the type of work there are always issues to deal with. At some point you're going to come to a crossroad where you're going to need guidance and collaboration.'
Bring your ideas with you
University pharmacy schools are often looking for projects on topics that students could work on, says Professor Peterson. 'A model that works very well is a student doing the data collection, with the community pharmacist overseeing the project. The university can collaborate, and generally be able to provide guidance from an academic and quite possibly collaboration with a student who's looking for a project.'
Professor Peterson says this scenario will become more common now as university pharmacy schools are moving towards incorporating Honours degrees within their programs – meaning these universities are on the lookout for these types of smaller, contained, practice-based projects. Which makes it a win-win for everybody.
'Of course the PSA has those links as well with the universities and know the relevant people to contact,' says Professor Peterson.
Network, network
Collaboration is the key – and networking is the key to collaboration. PSA conferences, workshops, working groups and other training services are all opportunities to engage with other motivated, energetic pharmacists looking to broaden their skills.
Further resources
Pharmacists in 2023: For patients, for our profession, for Australia's health system, is available for download at www.psa.org.au/2023plan
Build your skills with PSA Short Courses at www.psa.org.au/psashortcourses and www.psa.org.au/s/education-catalogue