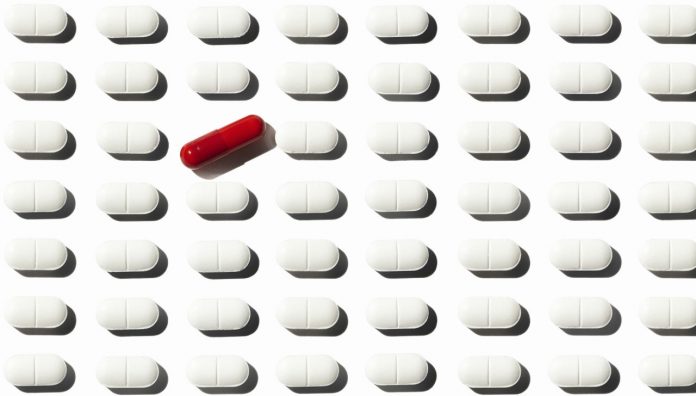 The Pharmaceutical Society of Australia (PSA) has released a list of recommendations for healthcare professionals to ensure the safe use of medicines.
The launch of Choosing Wisely Australia will provide healthcare professionals with much needed advice about medicines use. PSA collaborated with NPS MedicineWise to develop the list of six recommendations to promote the safe use of medicines, addressing issues such as prescribing cascades, polypharmacy and homeopathy.
The list will help pharmacists conduct thorough reviews of patient medication and provide subsequent recommendations to consumers around medicines use.
PSA National President Dr Chris Freeman said, 'While the use of medicines offers significant benefits for many people, they may also cause unnecessary harm. It is important that we balance the positive and negative effects of each medicine, tailored to each individual with their care goals front of mind.'
Medication misadventure continues to be a significant problem throughout Australia. Every year, around 230,000 Australians are admitted to hospital due to complications with medicines use,1 which costs the health system $1.2 billion annually. However, 23% of adverse drug events in primary care are preventable.
Dr Freeman added: 'As experts in medicines, pharmacists have the ability to provide a specialised review of a person's medication regimen, resulting in recommendations or actions to help people get the most out of their medicines. Any person taking multiple medicines, high-risk medicines, or who is at high risk of medicine misadventure, including transitioning between care settings, should have their medicines reviewed.'
'Sometimes people are unsure of what medicines they're taking and why. We encourage you to discuss the implications of each new medicine with your healthcare provider and ensure you are fully informed about issues such as necessity, risks and side effects,' said NPS MedicineWise Client Relations Manager, Dr Robyn Lindner.
'These new recommendations will help guide health professionals and their patients in a discussion about appropriate use of medicines based on the latest evidence.'
Key areas of pharmacist expertise
Dr Freeman emphasised that there is not  reliable evidence for the efficacy of homeopathic products, and urged healthcare professionals to take the time to discuss this with patients who are taking, or considering taking, these products. Pharmacists should make the lack of efficacy of these products clear to patients and the risks in rejecting or delaying other treatments that are known to be safe and effective.
Prescribing data has indicated that around 25% of repeat antibiotic prescriptions were dispensed more than four weeks after the initial dispensing. This indicates that there is potentially inappropriate antibiotic use in the community.
'Pharmacists can help to reduce the burden of antibiotic resistance by first clarifying the clinical appropriateness of repeat antibiotic prescriptions before dispensing,' Dr Freeman said.
Health consumers often turn to complementary and alternative medicines for a variety of reasons, he said, and often seek expert advice from pharmacists relating to these products.
'Pharmacists and medical practitioners should present clear information to consumers about the safety of and evidence for complementary and alternative medicines and only recommend these products when the known benefit outweighs the potential harm,' Dr Freeman said.
The Choosing Wisely list
The six PSA recommendations are as follows:
Do not initiate medications to treat symptoms, adverse events, or side effects (unless in an emergency) without determining if an existing therapy or lack of adherence is the cause, and whether a dosage reduction, discontinuation of a medication, or another treatment is warranted.

Do not promote or provide homeopathic products, as there is no reliable evidence of efficacy. Where patients choose to access homeopathic treatments, health professionals should discuss the lack of benefit with patients.

Do not dispense a repeat prescription for an antibiotic without first clarifying clinical appropriateness.

Do not prescribe medications for patients on five or more medications, or continue medications indefinitely, without a comprehensive review of their existing medications – including over-the-counter medications and dietary supplements – to determine whether any of the medications or supplements should or can be reduced or discontinued.

Do not continue benzodiazepines, other sedative hypnotics or antipsychotics in older adults for insomnia, agitation or delirium for more than three months without review.

Do not recommend complementary medicines or therapies unless there is credible evidence of efficacy and the benefit of use outweighs the risk.
References
Roughead, L, Semple, S, Rosenfeld, E.

Literature Review: Medication Safety in Australia. ACSQHC 2013. At: https://safetyandquality.gov.au/wp-content/uploads/2014/02/Literature-Review-Medication-Safety-in-Australia-2013.pdf