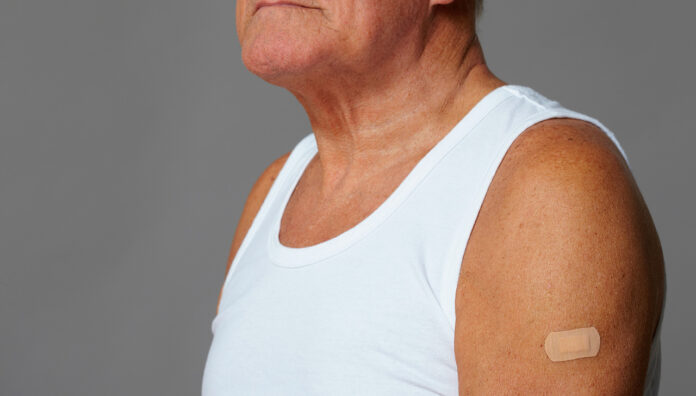 Health hub locations in three states were announced this week for the Pfizer vaccine roll out, as the Federal Government calls on community pharmacists to help vaccinate millions of Australians against COVID-19 from Phase 2a.
An expression of interest (EOI) process opened on Monday (1 February) to identify community pharmacists willing and able to deliver the AstraZeneca COVID-19 vaccine to immunise priority groups from Phase 2a, which is expected to begin in May.
Participating pharmacies will be given supplies of the vaccine once it has been approved by the Therapeutic Goods Administration, and will receive vaccine-specific training, access to the Federal Government's national booking system and funding for delivering vaccines. 
It will be the first Commonwealth-funded rollout of a national community pharmacy vaccination program. Vaccines will be provided free of charge to all Australian residents.
Announcing the invitation to community pharmacies to join the nationwide effort to administer COVID-19 vaccines, Federal Minister for Health Greg Hunt described pharmacies as 'an important partner in the rollout of COVID-19 vaccines'.
'Utilising the existing network of thousands of community pharmacies will ensure the general population have broader access to COVID-19 vaccinations, provide choice in where the community receive a vaccine, and address barriers to access some parts of rural and regional Australia,' Minister Hunt said.
'Participation in the program will be voluntary and pharmacies will need to demonstrate they meet the highest safety standards and have capacity and capability to deliver COVID-19 vaccines, as well as ensuring they continue to provide important services to their local communities. These standards have been informed by the expert medical advice from the Australian Technical Advisory Group on Immunisation.'
Community pharmacist Lauren Haworth MPS from TerryWhite Chemmart Maddingly in outer Melbourne says she believes any community pharmacy with vaccination capabilities should apply.
'This is the first time we've been offered government funding for this service, and I hope it's a sign of things to come,' she told Australian Pharmacist.
'If we want to see this recognition of our services continue in the future, we should show we have the desire and the ability.'
The pharmacy already provides vaccinations through the NIP, and Ms Haworth said the only consideration in offering the COVID-19 vaccine would be staffing. 
'We may need to look at increasing our hours, but it's tricky to know what the uptake will be like so we'll have to be flexible,' she said. 
'Those needs may also change depending on the different stages and who the vaccine is offered to at what time.'
After dealing with all the pandemic pressures, Ms Haworth said being able to offer the vaccine was an exciting end to a rough 12 months. 
'I think we're finally seeing the light at the end of the tunnel,' she said.
'Any pharmacy with the capability should be applying and getting readying themselves.'
Pharmacies a 'vital link'
PSA National President Associate President Chris Freeman welcomed the announcement, and said community pharmacists were a vital link in delivering the vaccination program.
'COVID-19 has dramatically changed our lives and pharmacists have supported our community on the frontline,' he said.
'I am confident community pharmacists will step up to join Australia's vaccination workforce, just as they have done throughout the coronavirus pandemic.'
Including pharmacists in the national rollout is in the public interest, A/Prof Freeman said, and will increase public access to vaccines and improve Australia's vaccination rate. 
'At the core of every pharmacist is the innate desire to help the public and participating in the COVID-19 vaccine roll out is yet another way the profession is able to do just that,' he added.
'PSA will be dedicated to supporting pharmacists to deliver the COVID-19 vaccine both safely and effectively to the public.'
To qualify for the Phase 2 vaccination program, community pharmacies must:
Undertake mandatory training, currently under development and expected to be released this month

Provide the vaccine to members of the Phase 2 priority population

Use an appropriately qualified workforce to administer the vaccine, which may include nurse practitioners, nurses and Aboriginal health workers

Be able to scale-up the vaccination workforce and site with potentially short lead times

Use the national booking system, which will provide a single point of entry to people who require vaccination

Meet requirements as a COVID-19 vaccination site

Provide clear and accessible information to patients before, during and after vaccination

Enter all vaccinations into the Australian Immunisation Register within an appropriate time frame

Be responsible for all on-premises clinical governance.
Pfizer hubs announced
In late January, the TGA provisionally approved the Pfizer/BioNTech vaccine for use in Australia on people aged 16 and over. Two doses are to be administered at least 21 days apart. 
The mRNA vaccine, which requires -70 ºC cold chain storage, will be delivered at up to 50 hospital sites across Australia, and in residential aged care and disability care facilities, to those most at risk from COVID-19 as part of Phase 1 of the roll out.
Despite reports of deaths among elderly patients in Norway who received the Pfizer vaccine, the TGA announced yesterday that there is 'no specific risk of vaccination with the Pfizer-BioNTech COVID-19 vaccine in elderly patients'. 
'The deaths were recorded among very frail patients, including some who were anticipated to only have weeks or months to live,' according to a statement from the TGA.
In Victoria, frontline healthcare workers, aged care and disability care staff and residents, and quarantine and border workers will be provided with a vaccine at public hospital vaccination sites at Western Health, Austin Health, Monash Health, Barwon Health, Goulburn Valley Health, Latrobe Health, Bendigo Health, Ballarat Health and Albury-Wodonga Health.
Monash Health Medical Director for Infection Prevention Rhonda Stuart said the organisation had been preparing since before Christmas to be one of the hubs. It has the capacity to store 180,000 doses of the vaccine in two industrial freezers. 
'We've been going through procedures to make sure we deliver the vaccine in the safest way possible and we are all prepared for the roll out as soon as the vaccine hits our doors,' she said.
'We have freezers now ready at Monash, waiting for the doses to arrive and we have really great processes for distributing that vaccine to the clinics.'
In Queensland, six locations across the state will act as hubs to deliver the Pfizer vaccine: Cairns Hospital, Townsville Hospital, Royal Brisbane and Women's Hospital, Princess Alexandra Hospital, Sunshine Coast University Hospital and Gold Coast University Hospital.
Queensland Health Minister Yvette D'Ath said using the state's largest hospitals as a base for the rollout will make it easier to manage the complex logistics.
'[The vaccine] has strict limitations on its storage, transport and distribution, which makes it unsuitable for how we would normally roll out a widespread vaccination campaign,' she said.
New South Wales is planning initial vaccination hubs at Royal Prince Alfred, Westmead and Liverpool hospitals, followed by Hornsby, St George, Nepean, Newcastle, Wollongong, Coffs Harbour, Dubbo and Wagga Wagga hospitals.
'If vaccine supply increases during Phase 1a, additional vaccination hubs, spokes and outreach clinics may be able to be supported,' according to NSW Health.
For more information on the Government's COVID-19 Vaccine Strategy visit health.gov.au