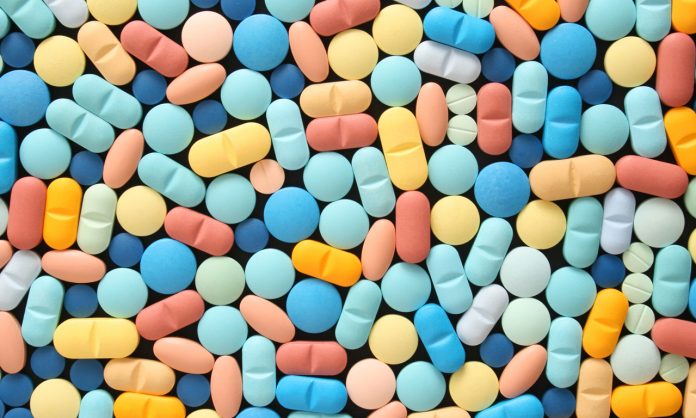 An English project looking to reduce medicines wastage across community pharmacy, care homes and general practice has produced savings representing a return of nearly £4.28 on every £1 spent on its development.1  
'Community pharmacy teams are in the unique position of interacting with the patient each time they dispense a prescription, so they frequently have the opportunity to discuss medication regimens with the patient and identify opportunities for medicines optimisation,' report author Richard Brown said.
Clinical commissioning groups (CCGs), similar to Primary Health Networks in Australia, are local organisations led by clinicians including general practitioners, set up to organise the delivery of healthcare at the primary level and influence commissioning decisions for their patients.
When it was revealed that dispensing volumes in the country had increased by 18% in the years 2010 to 2016,2 one particular CCG identified this issue as an opportunity to be tackled by community pharmacy.
The joint project between Avon Local Pharmaceutical Committee and Bath and North East Somerset (BaNES) CCG evolved into a medicines optimisation strategy through remunerating pharmacies in the identification of unwanted medicines. Unlike previous 'not dispensed' schemes in the UK, the pilot aimed to address the surgery medication record, identified as the 'main cause of the problem'.1
Using an electronic practice support platform, community pharmacies were able to raise issues with practice support pharmacists in GP practices of medications no longer required by the patient, or cases where the treatment could be optimised to reduce cost.
Once the practice support pharmacist approved the changes, the reimbursement was processed to the community pharmacy. A professional fee of £30 was paid to the community pharmacy along with the reduction in fees and the retained margin caused by not dispensing the item.
This way of working provided the CCG with a level of financial governance because, unlike most schemes of this nature,3,4 the CCG only reimbursed the community pharmacy once they had realised the saving.
The initial pilot began with 5 community pharmacies over an 8-week pilot phase, the program was then expanded to include a further 11 pharmacies, placing emphasis on high-value changes, wastage within care homes and improving communication between the community pharmacist and practice support pharmacist.
'What started off as a project to stop medication waste has already evolved into a medicines optimisation strategy in which community pharmacists are now actively looking for patients who are not on the most effective treatment regimen according to local treatment protocols or national guidance,' Mr Brown said.
'By harnessing a community pharmacist's extensive medication knowledge and patient contact time, this project puts them at the forefront of community-based medicines optimisation and presents a novel way for CCGs to work with their community pharmacy colleagues.'
Read the full article here.
References
1. Trueman P, et al. Evaluation of the scale, causes and costs of waste medicines. Report of a DH funded national project. York Health Economics Consortium and the School of Pharmacy, University of London. 2010. At: http://discovery.ucl.ac.uk/1350234/.
2. Brown, R. Reducing prescribing waste. Prescriber. 2018:35-38.
3. Gloucestershire Local Pharmaceutical Committee. Not Dispensed Scheme. At: http://psnc.org.uk/gloucestershire-lpc/services/not-dispensed-scheme-2/.
4. NHS Coventry. Enhanced 'not dispensed' scheme. March 2010. At: http://www.coventrylpc.co.uk/wp-content/uploads/2017/02/ND-GUIDANCE-Rev-Mar-2010.pdf.