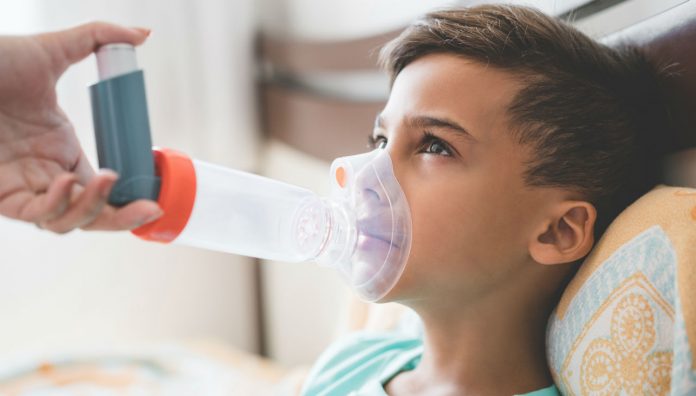 Cost is a major factor associated with non-adherence to asthma treatment in Australia, recent research revealed. Healthcare providers can assist patients with adherence by discussing more cost-effective treatment options.
In an online cross-sectional survey conducted between December 2015 and March 2016, 792 adults with asthma and 609 parents of children with asthma aged 5–17 were surveyed to determine the extent of cost-related treatment underuse. Participants were recruited using Australian Bureau of Statistics data to represent various ages, genders and residences.1
The majority (77.5%) of the adult participants had partly or poorly controlled asthma symptoms, with 58.7% having used inhaled corticosteroid (ICS) within the previous year. A similarly large proportion of children with asthma (75.6%) had partly or poorly controlled asthma symptoms with usage rates of any ICS-containing medicines numbering 47.1%.
Over half of the adults surveyed (52.9%) along with 34.3% of the parents reported underuse of asthma medicines due to cost, primarily decreasing or skipping doses to prolong the use of asthma medicines. 
Interestingly, the rate of cost-related underuse was found to be comparatively higher in this study than in similar US studies, which have indicated that 20–31% of adults determined cost as a deterrent.1
Risks of non-adherence
Lead researcher and registered pharmacist Dr Tracey-Lea Laba, from The George Institute for Global Health, said 'the risks of stopping or not using an asthma medicine in the way that it's meant to be used could mean an exacerbation in asthma and all the consequences associated with that, such as hospitalisations due to acute asthma attacks and death.'
'As with any medicine, if you're not using it in the way it's meant to be used, your condition will only get worse and you will potentially incur more costs due to worsening health,' she said. 
'It becomes a vicious cycle where you need more healthcare because your asthma is not being controlled. Looking broader than that, if your asthma is not controlled then you might not be able to attend work or school, and it can really affect quality of life as well.'
'If a pharmacist suspects that a patient is not taking their medicine due to cost-related non-adherence, they should continue to emphasise the health consequences of under-use and provide suggestions for more cost-friendly treatments', Dr Laba said.
Dr Laba said that the high rates of ICS/long-acting beta2-agonists (LABA) usage in Australia could be contributing to cost-based non-adherence. Dr Laba referenced 2017 research into the use of ICS/LABA across New Zealand and Australia, that found only 44.4% of New Zealanders using ICS/LABA medicines compared with 81.5% of Australians.2
ICS/LABA medicines are considerably more expensive than ICS-only medicines. A 2018 study into the cost of asthma medicines showed that cost could be minimised to about $6/month if patients used an ICS-only treatment. This is in comparison to over $40/month for some ICS/LABA combination treatments, even though these treatments are PBS-listed.3
People with asthma in Australia are treated using a stepped approach to medication, which is detailed in the Australian Asthma Handbook, version 2.0. Considerations for treatment of newly diagnosed asthma includes ICS, plus SABA (as needed). Medication is only stepped up further if good control is not achieved despite good adherence and correct inhaler technique.4
'If pharmacists are able to identify that cost might be a problem that's leading to non-adherence or underuse of medicines, then they might be able to review these medicines and consider whether there is an option to use alternative treatments.'
To hear more about asthma treatment, attend the PSA19 session: Enhancing the role of pharmacist immunisers in asthma and COPD. Register here to attend the conference, held 26–28 July in Sydney.
References