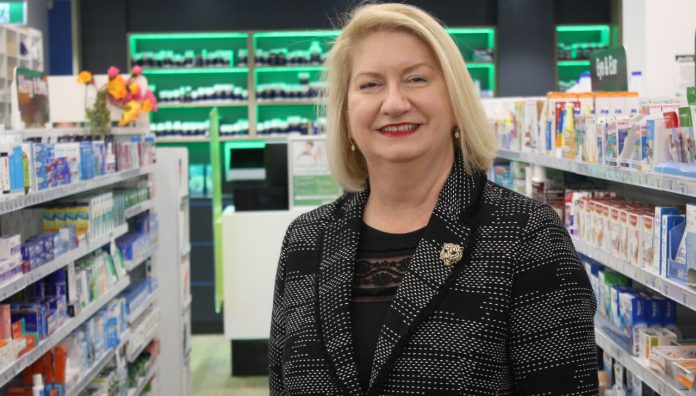 Suzanne Greenwood, a leader in the not-for-profit hospital and aged care service sectors, has been appointed as the new Executive Director of the Pharmacy Guild of Australia.
Ms Greenwood has been CEO of Catholic Health Australia, the largest non-government provider of health and aged care services, for the last five years and will commence her leadership of the Guild later this year.
PSA National President Dr Chris Freeman has congratulated Ms Greenwood on her appointment and looks forward to working with her to continue the advancement of pharmacy practice and community health throughout the nation.
'PSA looks forward to working with Ms Greenwood and the Guild on shared interests to progress roles, recognition and remuneration for all pharmacists in Australia,' Dr Freeman said.
'In partnership with the Guild, we will continue to empower pharmacists to deliver the best possible care and improve health outcomes for all Australians.'
George Tambassis, National President of the Guild, similarly extended a warm welcome to Ms Greenwood.
'I'm delighted Ms Greenwood will be joining the Guild as our National Executive Director. She has held senior positions with a number of membership organisations in the health and community services sector, has a background in health and social service delivery, and is a fierce advocate for expanding access to health and well-being services for all Australians.
'Suzanne's extensive experience as a CEO, her training as a lawyer and executive MBA qualification, together with her professional background in health ethics, policy and regulation, positions her extremely well to advance the interests of our members and their patients across the pharmacy network,' Mr Tambassis said.
Before her post at Catholic Health Australia, Ms Greenwood was National CEO of the Institute of Arbitrators and Mediators Australia, General Counsel at the St Vincent de Paul Society of Queensland, and Corporate Counsel of St Vincent's Health Australia in Queensland. She was also a senior lawyer at Queensland Health and was awarded the Australian Healthcare, Pharmaceuticals and Biotech Lawyer of the Year in 2017.
Of her new appointment, Ms Greenwood said: 'I look forward to furthering the Guild's vision to enable community pharmacies to have a viable, long-term future as an integral part of the Australian healthcare system serving the needs of increasingly empowered health consumers.
'Like most Australians, my local pharmacy is my first port of call to care for my family's health, whether that's a flu shot, getting medication advice or just picking up the essentials such as prescriptions and other healthcare products. It is an honour to work with the community pharmacy sector to expand the contribution the Guild's members make towards better health and well-being outcomes for everyone in the community,' she said.